Chef, author and food presenter Valentine Warner has published a new book called The Consolation of Food. It's not really a recipe book, more of a poignantly authentic self-portait, says Melissa Blease, who grills Valentine about painting, food, gin, the Arctic, creating space in his brain and, most of all, not pretending.
"I've always been a somewhat frivolous, happy-go-lucky, inquisitive kind of soul," says Valentine Warner. "Then suddenly life can absolutely wallop you; odd feelings come up, you feel divided, you feel a kind of anger, and moments of sadness that are quite surprising." The result of such a walloping, for Valentine, is his new book The Consolation of Food: Stories about Life and Death, Seasoned with Recipes… described by Valentine himself as "a bonkers book of stories about the less than perfect human condition… but with food".
The leitmotif of The Consolation… may come as a surprise to those of us who are familiar with VW's back catalogue. While none of his six previous books, several of them self-illustrated, could be described as mere recipe books, none of them have offered such a candid insight into Warner's true temperament either. But how much about him did/do we already know?
Valentine's mainstream TV show appearances (What to Eat Now, Coast to Coast, Great British Chefs, etc) attest to the ruminative, exacting side of his personality, qualities further endorsed by his reputation for being one of the most rigorous judges on the panel for the illustrious BBC Radio 4 Food and Farming Awards. But Valentine Warner Eats Scandinavia or Wild Table: Canada reveal a more untamed side to his nature and a skittish sense of enthusiasm that, perhaps, a less prime-time-specific format encourages.
Gin is usually somewhere at the forefront of Valentine's mind, too; he co-founded the Moorland Spirit Company distillery, producers of Hepple Gin, in the Northumberland moorlands in 2013. And here's the really wild (in the true sense of the word) Val-angle: his Holmen Lofoten Kitchen On The Edge Of The World, which he co-founded with visionary entrepreneur Ingunn Rasmussen, is one of the most magical, almost ethereal food-related travel destination communities imaginable, set on the last inhabited island in Norway's rugged Lofoten archipelago inside the Arctic Circle.
So, with all that already going on, why this book – and why now? "I started to write another cookbook while I was going through turbulent times
in my personal life, but as I moved along, it became almost a kind of brain dump that I wouldn't quite call a memoir," he says. "I tend to carry everything around in my head, and walk around having some kind of argument with myself about whatever situation I'm in on any given day. Writing the book created a space in my brain, because I logged all those thoughts.
"Also, right now, with social media and everything, everybody, to a certain degree, seems to be pretending. I wanted to write a book that wasn't pretending anything. So, here are my disasters, here are my sadnesses, here I am as I actually am: a divorced dad, with children living in a foreign country; a son who lost his father and maybe still hasn't grieved for him yet. I've included all sorts of things, from my worries for nature to the kind of personal cock-ups, frankly, which are hopefully funny enough to share."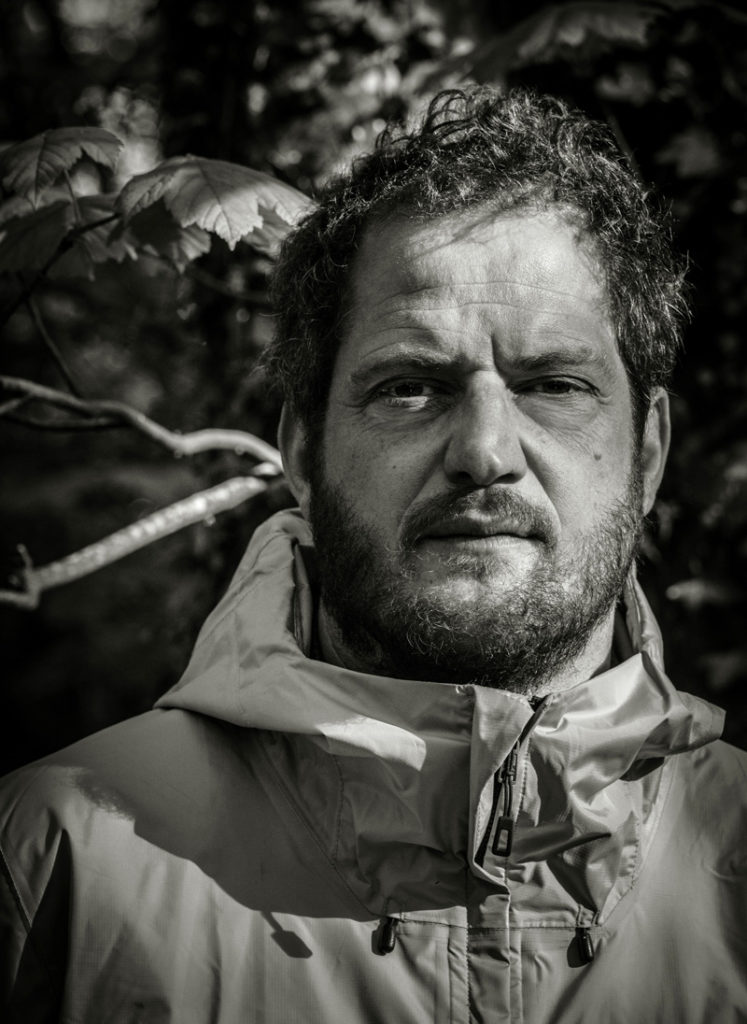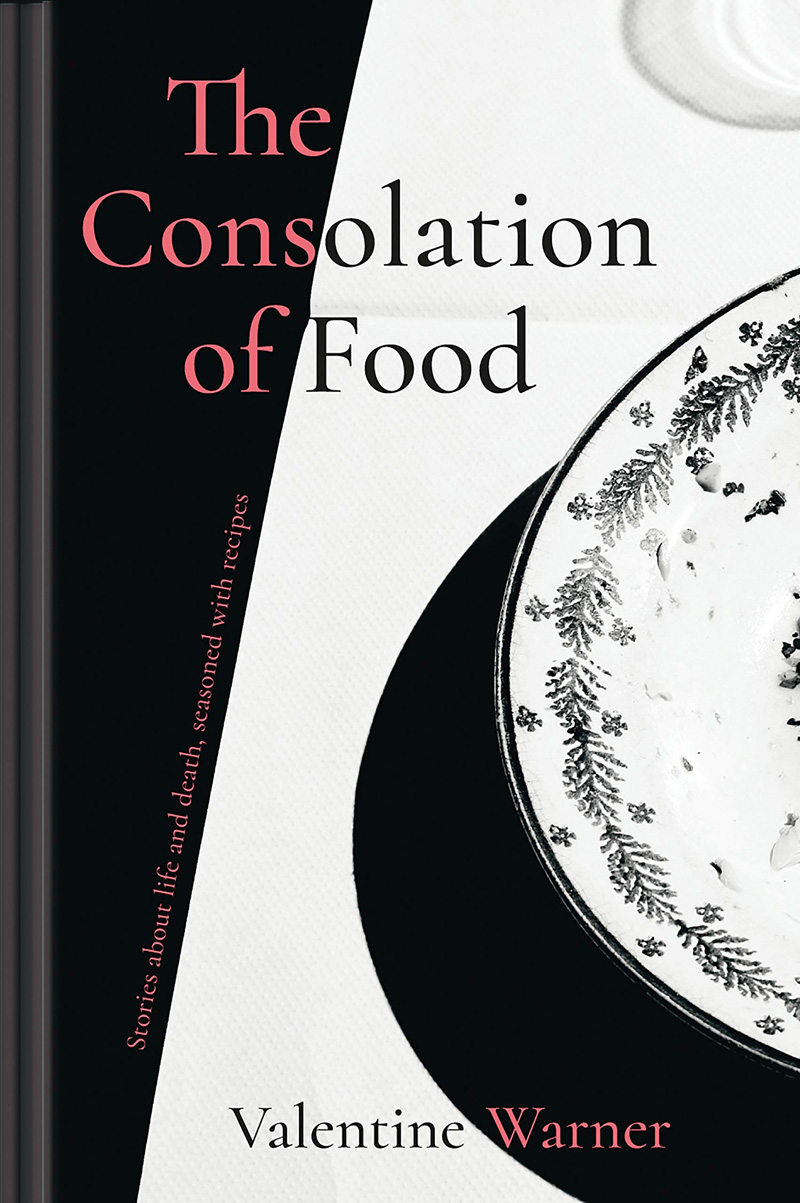 Was the writing process cathartic, or even therapeutic? "It was a difficult process in some ways, but only in the sense that I'm somebody who likes being on my feet, with a series of things to do during the day that keep me going, physically," he says. "I find sitting still very hard, so my writing time was interrupted by lots of trips to the fridge. And because I do quite a lot of different things at any given time, what was meant to take me a year to write took me two, and the first draft was much bigger then the published version is. I had to think: how much do I really want people to know about me? But anyway, it's out there now. Physically, it's a small book but it's got a
lot of stuff in it."
Indeed it has – and to describe it as a vivid, poignantly authentic self-portrait painted with words isn't as much of a stretch as it might seem to be; Valentine originally trained as painter before taking himself off down the route that led to where he is today, but never left his innate creative instincts behind.
"My family were all very interested in food, it was very much at the centre of everything that went on," he recalls.
"I didn't really know what I wanted to do with my life, but I got to this point when I was at art college where I thought, I need to do something that will actually sustain me. And as much as I thought I wanted to be a painter, it felt too unstructured. I needed discipline, to be honest, and food [Valentine worked in London restaurants for eight years before setting up a private catering company, Green Pea] gave me that structure, that discipline. And I've always liked working with words too, but real words that really mean something. So much good food writing has so little to do with the sum total of ingredients in a recipe; it's actually the story that's written before the recipe that's important to me."
Is writing more important to Valentine's career than, say, TV? "Well yes and no, really," he says. "I like travelling, I like remote places with a strong sense of community, and tradition, and food culture; in many ways, that's all easier to share on TV. But the decent food shows are all on the digital channels now, rather than mainstream TV. I'm not interested in baking, I don't need to be told how to eat healthily, I'm not interested in cookery competitions – are any of us, really?
"What I love about Rick Stein, whose TV shows I do watch, is that he suddenly starts talking about Keith Floyd, or the books he read in the sixties, and I think we need a lot more of that – people who can actually join the dots and show you things that you think are apparently unrelated to food, but are actually integral. I struggle with the age of the influencers who appear not to have the strength of knowledge and experience to back their influence up. But for all the cookery books, TV shows, online recipes, all of it, I actually think that, in this country, we know less about food than we ever have; people don't know about food, or where it comes from, and they'd rather buy something cheap than understand any of that. Apparently we're all foodies, but we'd rather spend time on our telephones than actually cooking and eating together. None of us have any time to look after ourselves, but the one way that we can really love and cherish ourselves and others with is food. It's all really weird. All I know is that as you go along through life, you kind of collect people and select your team, so to speak; I like to be with people who really know what they're talking about – that's what I love."
Ah, love; on this subject, Valentine lives up to his name as he readily shares his Happy Place list. "My children make me extremely happy; they exhaust me but recharge me at the same time," he says. "When I'm in nature, lying in the bluebells in springtime, I'm super-happy. Cooking makes me happy, and fishing is a lifetime love; there's this wonderful world of water – a mysterious world that you can't see, full of very beautiful creatures shuttling around over the gravel or in and out of rocks – I find it captivating. Anything to do with nature, for me, issues in a sense of peace, without restlessness."
And to eat…? "If I could eat one cuisine for the rest of my life, it'd be Japanese," he says. "It's a wonderful reflection of the natural world, very carefully prepared. I love places which have been around for a long time and aren't necessarily in vogue as much they used to be, too, or being in France in a market with a smell of Pernod and cigarettes on the air, eating a plate of wonderful ratatouille. I'm more likely to be found in a trattoria or a little brasserie than in a Michelin-starred restaurant; I like understandable links between the place I'm in and the food that I'm getting. If I'm required to walk into a place where I'm immediately expected to start talking like I'm in church and the waiter is dressed like somebody from Star Trek, it's not my thing."
Live long and prosper, Valentine.
Valentine Warner's latest book, The Consolation of Food, published by Pavilion Books, £20, offers a collection of tales covering everything from growing up in Dorset to adventures abroad, catering disasters, reflections on nature and the oddities of divorce.
Header image credit to Flynn Maxwell Warren