Danny Moar looks back through the archives of his 23 years as Director of Theatre Royal Bath, and shares his ten favourite shows, produced by Theatre Royal Bath Productions.
---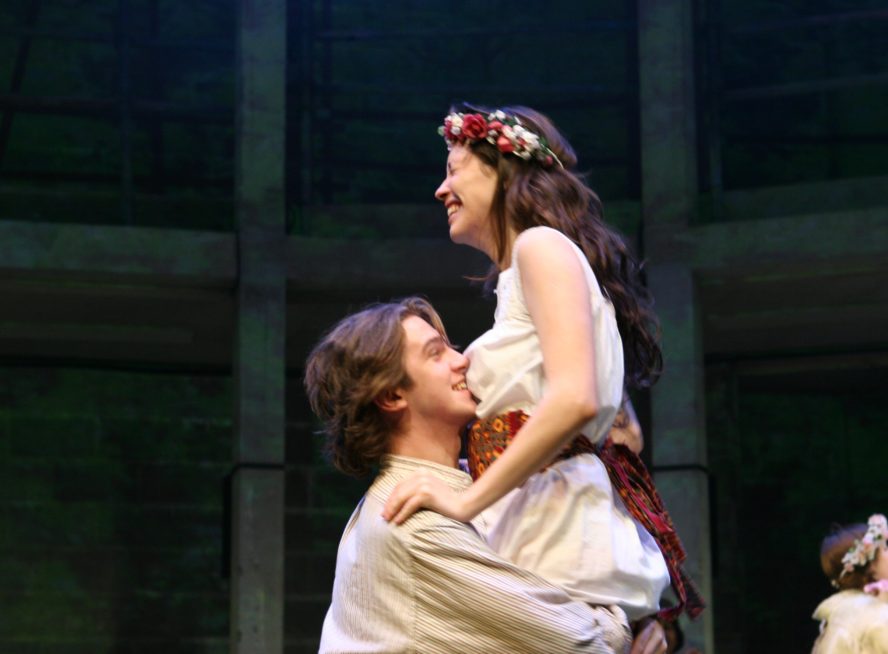 AS YOU LIKE IT – August 2003
This was the highlight of 'The Summer of Love', the first year Sir Peter Hall brought his company to Bath for its summer residency. These seasons marked a huge coup for Bath and were also remarkable because during their course, Sir Peter directed more plays for Theatre Royal Bath Productions than for any other company except the National Theatre and the RSC. The cast in Bath included Sir Peter's daughter, Rebecca Hall and an 80 year-old Eric Sykes making his Shakespearean debut. The production went on to tour internationally and Dan Stevens joined the cast for the US leg of the tour.
---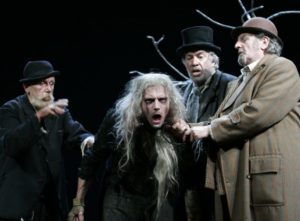 WAITING FOR GODOT – August 2005
Exactly 50 years after he directed the first-ever English production of Samuel Bennett's avant-garde masterpiece, Peter Hall directed the 50th anniversary production in Bath. Alan Dobie, James Laurenson, Terence Rigby and Richard Dormer starred in what was widely hailed as the definitive version of the play. It returned to Bath prior to a UK tour and a West End season in 2006.
"Somehow, for all the gloom and despair, you emerge from the theatre with a renewed spring in your step. That's what great art does" Daily Telegraph
---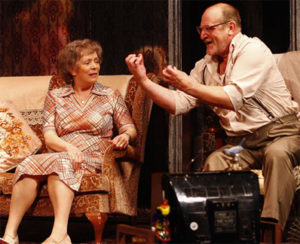 ENJOY – July 2008
Part of the Peter Hall Season 2008. Enjoy was a hilarious dark comedy by Alan Bennett which had originally been written in 1980. Christopher Luscombe directed Alison Steadman, David Troughton and Carol Macready in this production which was hailed as a rediscovered masterpiece and which went on to open in the West End to the biggest ever advance box office sales for an Alan Bennett play, before triumphantly returning to Bath in 2010.
---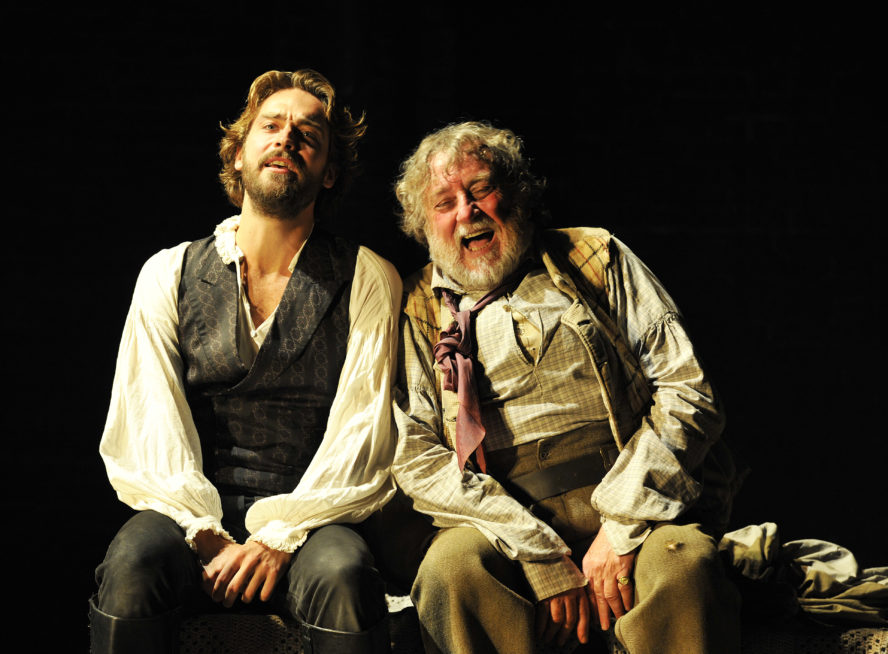 HENRY IV Parts 1 & 2 – July 2011
Returning to these two plays for the first time since he had directed them at Stratford in 1964, Shakespeare's history plays marked Peter Hall's last productions for Theatre Royal Bath, and were a truly magnificent finale. Desmond Barrit played Falstaff in a performance described by Michael Billington as "the best Falstaff since Robert Stephens". Charles Spencer writing in the Telegraph said, "You are left in no doubt that you are watching an old master at work on a masterpiece".
---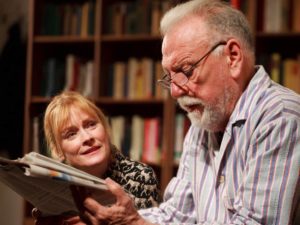 THE FATHER – October 2014
Kenneth Cranham's powerhouse performance as Andre, a man who is losing his grip on reality to dementia, won the Olivier Award for Best Actor in a play and received five star reviews across the board. Florian Zeller's play, translated by Christopher Hampton, started life in the Ustinov Studio prior to a UK tour, two West End runs and a triumphant return to the main house.
"Cranham is magnificent" The Observer
---
NORTH BY NORTH WEST – July 2017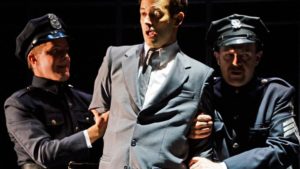 Every twist, every thrill, every hairbreadth escape from Alfred Hitchcock's supreme comedy of suspense (including the Mount Rushmore scene) was included for this ingenious stage adaptation which received its UK premiere in Bath. Spectacular and supremely entertaining, the magic of film and theatre collided live on stage using models, green screen technology and a cast of just 12 playing numerous characters, all accompanied by Bernard Hermann's evocative original score.
"A quick, slick, wry, clever production" Daily Mail
---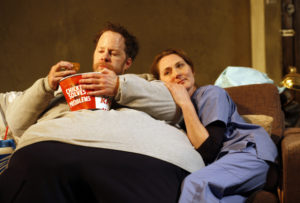 THE WHALE – April 2018
Shuler Hensley gave a phenomenal performance in this sold-out production of Samuel D. Hunter's award-winning drama about a reclusive man who is eating himself to death. This was an acting masterclass as he revived the role he had also played off Broadway in the Ustinov Studio.
"Glows with a forensic, funny forgiving sense of humanity" The Times
---
THE PRICE – August 2018
As part of our summer season, Jonathan Church directed Arthur Miller's towering drama with a breath-taking set by Simon Higlett. David Suchet, Brendan Coyle, Adrian Lukis and Sara Stewart gave consummate performances in this production which went on to enjoy an acclaimed run at the Wyndham's Theatre and to receive three Olivier Award nominations.
"One of the most richly affecting plays ever written about family … This revival is box office gold" Daily Telegraph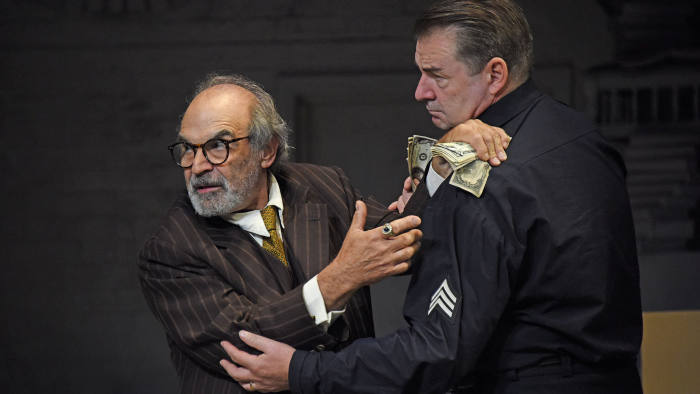 ---
BLUE DOOR – February 2019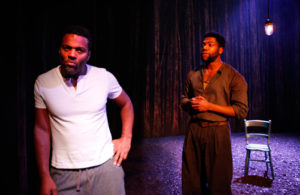 I'd wager that no one who saw Tanya Barfield's lyrical, funny and poignant drama about an African American man's confrontations with three of his own ancestors who taking him through 300 years of American history, will ever forget it. With an extraordinary smouldering set designed by Madeleine Girling, Eleanor Rhode's production starred Ray Fearon and Fehinti Balogun.
"Moving, thoughtful, humorous and spellbinding" Daily Mail
---
SQUIRREL – December 2019
This remarkable early years' Christmas production was especially written by Kate Cross and Tim Bell of the egg, who created the show in collaboration with children from local primary school, The Paragon. Squirrel – which sold out every seat during its run – received a five star review in The Guardian which described the show as "An irresistible treat… supremely warm and welcoming, with a sophisticated understanding of its under-five audiences". The show returns for Christmas 2020.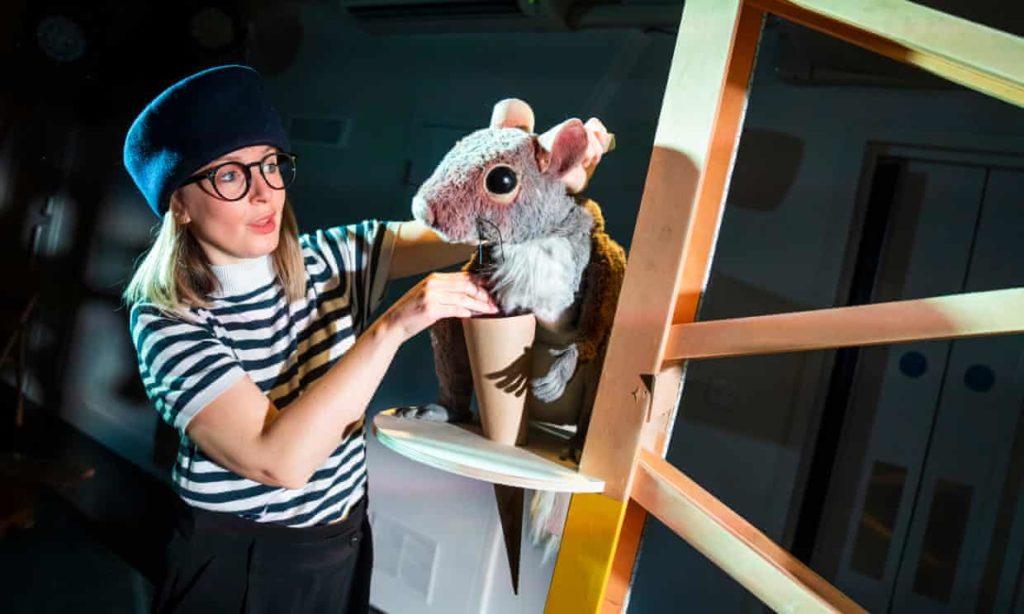 ---
By Danny Moar, Director of Theatre Royal Bath
Images courtesy of Nobby Clark.

Theatre Royal Bath is currently closed. For updates and information about re-opening : Theatreroyal.org.uk