Historian Catherine Pitt investigates how in 19th-century Bath, prostitution – often described as 'the oldest trade in the world' – was dealt with in St James' parish by one very determined priest
The Church of St James by SouthGate no longer exists. Hit by a Luftwaffe bomb in 1942, the parish was dissolved in 1957. Yet St James was one of the earliest churches built inside the medieval walled city and features on early maps of Bath. It was situated at the bottom of Stall Street, where Marks and Spencer and Metro Bank are today.
The 18th-century development of the southern part of Bath initially attracted wealthy residents to such areas as Avon Street, Horse Street (now SouthGate) and Kingsmead. Their riverside location meant they were in danger of annual flooding and the subsequent spread of waterborne diseases became a deterrent. This and the building work in the more fashionable upper part of town resulted in the middle and upper-class residents moving away. By the 19th century the southern area of the city was an overcrowded hive of alleys and houses, renowned for their insanitary conditions and being dens of immorality.
Bath's population during its spa heyday in the 17th and 18th centuries fluctuated seasonally. By the 19th century, while there were still visitors, it was the flourishing industries along the riverside that brought an increase in population, including rural migrants seeking work and needing accommodation. Between 1800 and 1841 Bath's population increased by 20,000, 80 per cent of which was working class.
Bath had always been a city of pleasure. As well as balls to attend and baths to visit, the lure of gambling, drink and prostitution attracted a varied crowd. These vices were often glossed over to preserve Bath's image.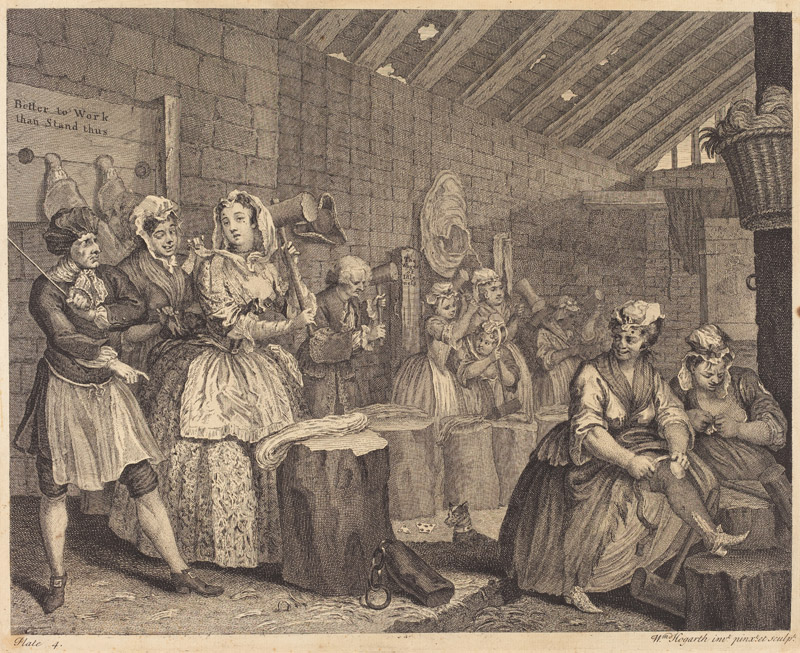 We can only estimate the number of sex workers in Bath in this period. A local newspaper estimated that in the 1820s there were at least 300 prostitutes operating in Avon Street alone, while county records show that between 1820 and 1827 there were 77 prostitutes prosecuted under the Vagrancy Act (1824).
Just as society is divided by class, there was also a perceived hierarchy within prostitution. Actresses – judged for their stage roles involving 'flirting' with the audience – and courtesans were lauded for their beauty and talents, some even marrying into aristocracy. These women were tolerated in society because of their social connections. They were the exception.
Women and girls were beholden to a patriarchal society. A girl was first the property of her father and then of her husband. Virginity before marriage was indelibly connected to a woman's reputation and that of her family. As such women were vulnerable to exploitation, abuse, rape and violence.
This was a period of double standards where a woman's virtue was to be protected, but men's biological needs overrode opinion
Jobs open to working class women were limited in Bath, with opportunities being mainly in domestic service, laundry work or market sales. As visitor numbers fluctuated through the year, so did job prospects. Some women supplemented their income by prostitution, others were forced in desperation to turn to vice and crime. Poor Relief was limited, and only available if you'd lived in the city for more than five years.
Some women worked in brothels by their own volition or against their will. Others sold themselves on the street for a few pennies or a crust of bread.
It was the desperate women and girls caught up in this life that the social reformers of the Victorian era aimed to 'rescue'. This was ironic when the parliamentary acts and reforms were created by upper class men who lacked understanding and sympathy.
There was an assumption that those women who lived in poverty and dressed poorly were prostitutes. This view was reflected in the 1864 Contagious Diseases Act that permitted a stop and search of any woman who "looked like a prostitute" to medically assess if they needed treatment for sexually transmitted diseases.
No-one in government examined the root cause and the socio-economic influences. This was a period of double standards where a woman's virtue was to be protected, but men's biological needs overrode opinion.
Bolton's achievement was a shining example of what determination, faith and money could do. Sadly it was only the tip of the iceberg
In Bath, as with many cities, there were areas recognised as hubs of vice and crime. St James' parish was one, and it was a highly visible issue: "…Even on Sundays, and within a stone's throw of St James' Church, dissolute women, half dressed, would stand in groups soliciting passers-by…" (Rev. W.J. Bolton, 1884).
While the early 19th century saw attempts by vicars to resolve the issue in St James', it was only after the appointment of Reverend William Jay Bolton (1816–1884) in 1881 that any progress was made. A stone's throw from the church was St James' Court. Described as "hell on earth", the court became the focus of Bolton's reforms.
The court itself once stood between Lower Borough Walls and Amery Lane, and was made up of 23 houses crammed in behind what is now a row of shops. It was alleged that up to 60 prostitutes resided here in what was known as the 'Den'. At the entrance to the court stood The Bell public house, a well utilised facility by the women to drink and pick up customers, which was seen as the 'first step to ruin'.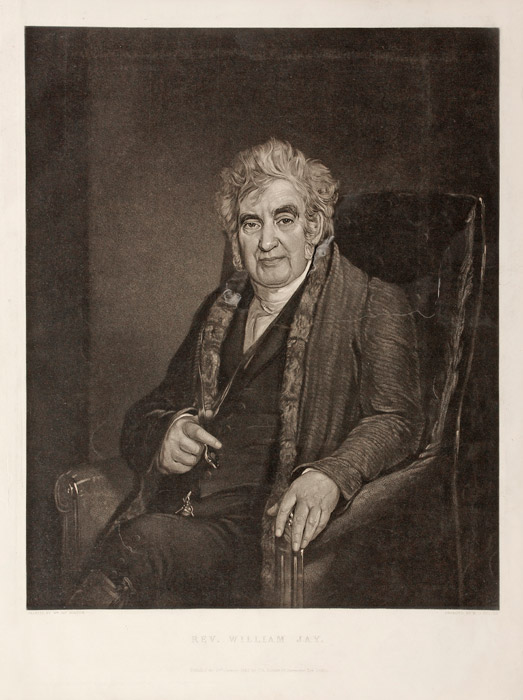 Bolton's aim was to purchase every property in the court and transform it. He produced a series of pamphlets (later used for a book) detailing his intent along with testimonies and updates on who had donated and what had been achieved. It is through these writings that we get a picture of one of Bath's dens of iniquity.
The reverend approached Bath Corporation with his plans to "purify the neighbourhood of moral un-healthiness", however he was offered no monetary aid, just the advice of the mayor about asking the public for donations and support.
There was a reason for this lack of support from the local government officials. While there was a desire for the brothels and prostitutes to go, there was also a fear that if disturbed they would simply move on to other areas. In this situation the police and officials knew where they were and could keep an eye on them.
Bolton took a more hands-on approach, going to the court to talk to the brothel-keepers and prostitutes. He would discuss the scriptures and attempt to persuade the women to renounce their sins. It could be a desperate place, as Bolton describes in his work: "One of my most vivid recollections of work in St James' is in rescuing a poor girl from one of these houses…every particle of clothing had been taken from her lest she should run away."
In the end it was greed that paid off. Over two years Bolton methodically purchased the houses in St James' Court from the landlords. In total it cost £1583.13s.7d (over £105,000 today), raised via donations including from the Bishop of Bath and Wells. Bolton also incurred other costs in battling to eliminate the court from the parish. When the police failed to close two brothels in St James' Court, he had to take them to court himself at a cost of £120.6s.6d.
Bolton's achievements didn't make him popular with all the locals. The landlord of The Bell protested at the revocation of his licence in September 1883 as he alleged his losses on shutting would be around £400 (£24,000 today). Prostitution paid for some, even if indirectly.
The women and children displaced from the houses in the court weren't abandoned. Bolton used some of the money he had from his appeals to assist in the rehabilitation of these women, but only if they were willing to accept the help. Some were sent to penitentiaries like the 'Homes of Hope' in London, or Ladymead in Walcot Street (this opened in 1805, with a Lock Hospital to treat venereal diseases added in 1816). Here the women would be placed into service and encouraged into respectable marriages. The children of some of the women were offered baptisms and sent away for an education if their mothers agreed to give up their immoral lives.
Bolton wasn't always so successful. In his book he reflects on the failure to highlight the difficulties both the church and the authorities faced. Bolton regretfully described "one hardened case sent to Torquay" who "returned to her former life in Bath".
Though Reverend Bolton didn't rescue every woman that resided in St James' Court, he did achieve his aim. In 1884 the court was demolished, and a parish mission room was built in its place. Though we no longer have St James' Church, the hall itself still stands, known today as the Chapel Arts Centre.
Bolton's achievement was a shining example of what determination, faith and money could do. Sadly, it was only the tip of the iceberg. It wasn't until city slum clearances of the early and mid-20th century that the environmental issues associated with poverty and prostitution began to be resolved.
"The conscience of Bath has been awakened and I hope it will never go asleep again." (A Narrative of Events, Rev. W.J. Bolton, St James' Court, 1884).
Main image: The Church of St James at the bottom of Stall Street
Credit: Bath and North East Somerset Council