Ofqual has recently announced that poetry will be an optional element of the GCSE English Literature syllabus next year. We asked five local poets how they felt about this form being deprioritised in the English classroom, and why poetry can bring such value to our lives
Things have felt chaotic recently, not least in education. But it's not just GCSE and A Level pupils who were due to take exams this summer whose algorithmically calculated results have formed part of a furious national debate about fairness and inequality, eventually leading to the decision to use teachers' original predicted grades. The extended period of lockdown home schooling has affected all pupils in terms of teaching time, and concerns for pupils about to enter their final GCSE year has also raised the idea of delaying next year's exams to give schools more time to prepare students.
The recent announcement that GCSE students in England will be able to drop subject areas in English literature is another reactive measure that will affect students. Poetry – along with the 19th century novel and post-1914 British fiction and drama – is one of the topics that will become optional, enabling schools to focus on a smaller number of texts.
We spoke to five local poets about their own experience of poetry, what value they believe it brings to children, how it can be best brought to life for them, and how they felt about their career defining form of English literature becoming less than essential in the classroom.
Alyson Hallet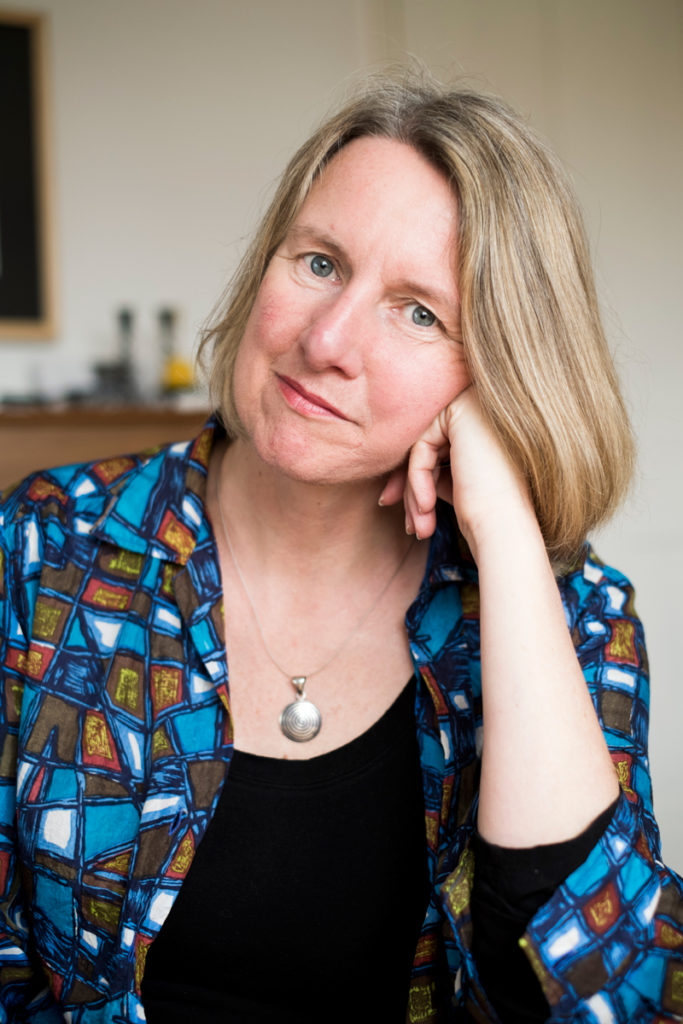 Alyson is a prize-winning poet with a PhD in poetry whose books of poems include The Stone Library, 365 and Towards Intimacy. Alyson explores poetry in public art and has had a poem carved into a pavement on Milsom Street, Bath.
Poetry was the one place where I felt free as a child. Here was a way that I could live in language, and build a space where I belonged. From skipping rhymes, to word play, to puns, to the adventure of learning words and the voyages I made when I put those words together. The universe of poetry said, 'Come in, play, find whatever way you can of articulating the world around you and the world inside of you'. It was a way of celebrating being alive.
Poems are timeless things. They exist out of time and they resonate again and again when we read them. They allow us to be time-travellers. They also help us to understand that we stand on the shoulders of the people who have gone before us, and that those who come after will stand on our shoulders.
There must always be a diverse poetry offering in schools. Teachers work very hard to teach poetry and the syllabus includes a wide variety of poems. Roger Robinson calls poems 'empathy machines'. Why would the government not want young people to develop empathy? Making poetry optional says more about the people who made the decision. Maths is difficult. Will that be the next thing to be removed from the syllabus?
Poetry is an opportunity to explore language and to express the things we feel and think. Audre Lorde wrote about the need for expression in her essay Poetry is not a Luxury. If we do not express what we think and feel we become less human, we store everything up and then one day we explode. Inspiration comes from the beating of the human heart. From the feelings that bubble up inside of us. Inspiration comes from the materiality of language – the way it can leap and bend, roar and whisper, fly and build a picture in your mind that's so vivid it's as real as your own elbow.
To make poetry a target is a curious thing to do. Poetry makes us free. It makes rebels of us. It lets us know that we can open our minds and our hearts. It gives us a vehicle that's big enough for our enormous feelings. It gives us a place where we can speak the truth and so why would Ofqual want to put this to one side? It is a piece of subtle violence to make poetry optional. It is a sly way of saying that the human heart is less important.
Poetry will not die or be caged. The question is do we want our schools and curriculums to be relevant and alive? We need to teach the origins of the empire. We need to address colonialism. We need to experience language as a living, breathing thing, and poetry helps us to do this.
Tjawangwa Dema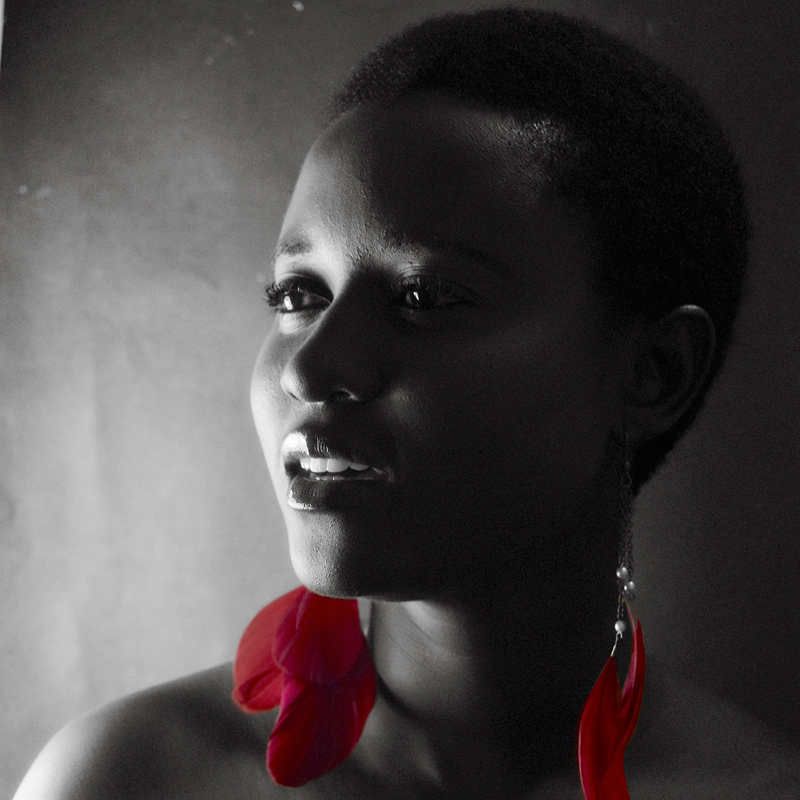 TJ Dema is a poet, arts administrator, teaching artist, and an Honorary Senior Research Associate at the University of Bristol. Her Careless Seamstress (2019) won the Sillerman Prize for African Poetry.
I studied in Botswana and in the classroom it was the reading of stories that drew me to language, not poetry, specifically. However outside of the classroom I heard (not read) poetry with some regularity. It impressed me and impressed upon me an appreciation for how a stranger's story can resonate personally. At university, I suddenly recognised this educational gap and wished I had been exposed to poetry earlier; its absence/sporadic presence made the climb much steeper.
I'm quite shameless about my preoccupation with multiple influences and voices, regardless of era. However I believe strongly in a growing, responsive canon that remains open to reflection and builds and dismantles itself accordingly. In the context of a canon like this, the poets of the past still have much to offer. In isolation, or to the exclusion of newer, or under-represented voices, they undo or skew ideas of who is capable of producing great poetry and what counts as good poetry.
Children may find poetry hard when it's not responsive or relatable to them. This responsiveness also has implications across intersections such as race and gender – if we are barely beginning to come to grips with including the experiences and work of people not racialised as white in mainstream publishing or prize lists or reviews, then it's unlikely their work was was included or prioritised in old canons. Additionally, there's just tons of exciting, explorative, exemplary writing happening in recent literary history and in real time.
Diversifying prescribed texts is one way of auditing what might be considered stuffy or boring, but more needs doing. Children, rightfully, have notoriously exacting palates and by bringing in well-chosen, practising writers into the classroom we can mitigate these ideas of boredom. I expect that teachers have their curricular obligations to meet, while visiting poets have some leeway to bring creative freedom to the students.
Poetry as an optional element of the English Literature curriculum shows us an ungenerous educational model with dangerously low regard for what poetry and creative thinking offers us as human beings. But I suppose poetry is always having to prove itself – is it dead? Is it thriving? Is it valuable?
Is this form 'real' poetry? My fear is that when we remove subjects like poetry from mainstream education they can be lost to those who can little afford to access them any other way.
Look, 'everyone' engages with poetry and what this moment has taught us is that it is a life skill rooted in self-expression, it's not the preserve of the elite. We all benefit from a relationship with it. We know this, though the children might not yet. Poetry was here before all of us and will be here after us so I'm not concerned about it as an art form. But yes, education is all the poorer for not remaining fully and consistently in conversation with poetry.
What does an understanding of poetry bring to young minds? Is it easier and more effective to keep poetry alive and relevant to young people outside the classroom than in it?
I think some people think poetry is expendable because it is a form of play. I'm not here to say otherwise. I think poetry is definitely partly a practice of pedagogical play, but this is a thing to celebrate not undermine. It may be that we need to have conversations with early childhood development specialists who look at play to ask them how this functions in the teen/adult classroom because play and productivity are entangled. And of course, poetry is not all play, it is a practice that can and should demand rigour: reading widely, 'analysing' or close reading, discussing text and context, practice, etc. Poems often deal with difficult subjects from the very personal to the overtly political and this can create opportunities for students to become aware of themselves as citizens in the world. In terms of the second part of your question I do not believe this is an either/or scenario – we've lost already if we view it that way. Instead, it is a collaborative project that views the classroom and life spaces outside the classroom as a looped continuum. The spaces must speak to each other.
Please write what you can – it would be good to have a minimum of 150 words. And if you have other comments about poetry in education that are not covered by the questions above, please add them in!
My fear is that when we take steps towards removing subjects like poetry from publicly accessible and mainstream education they are lost to those who can little afford to access them any other way. We risk a scenario where those with money, leisure time and parents educated a particular way will continue to value (certain kinds of) poetry, maintain home libraries and expect their children to be privately tutored in poetry as a cultural rite of passage. This is of course wonderful for those children, but there's no getting away from the inequality this reproduces.
Tim Liardet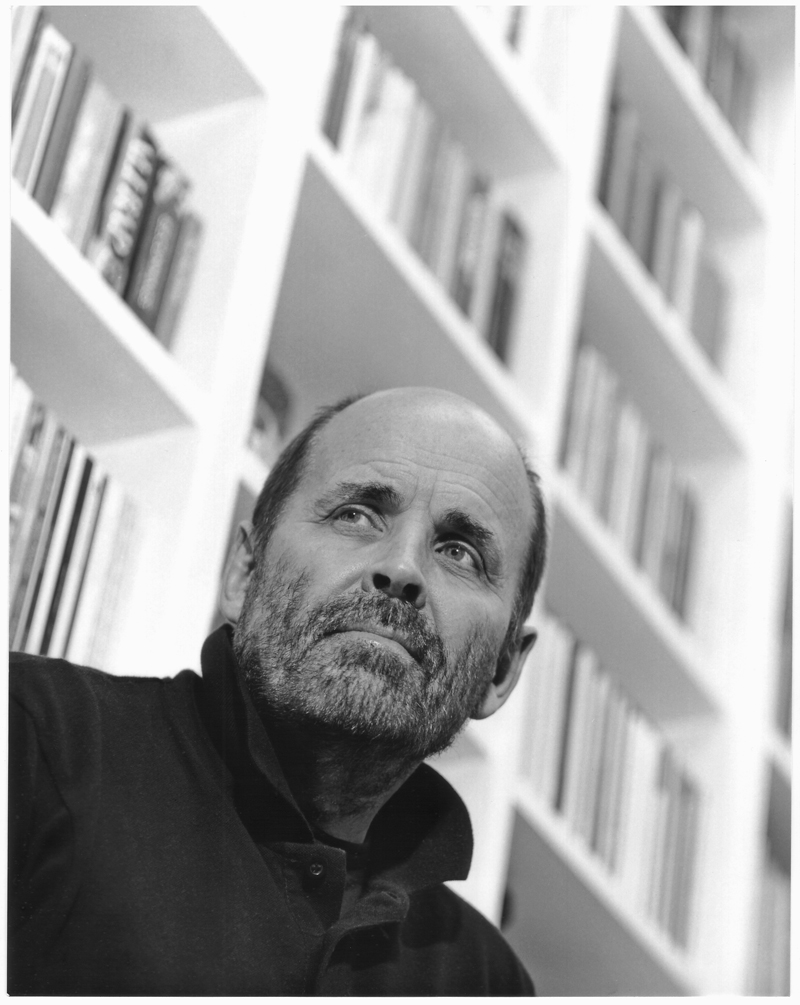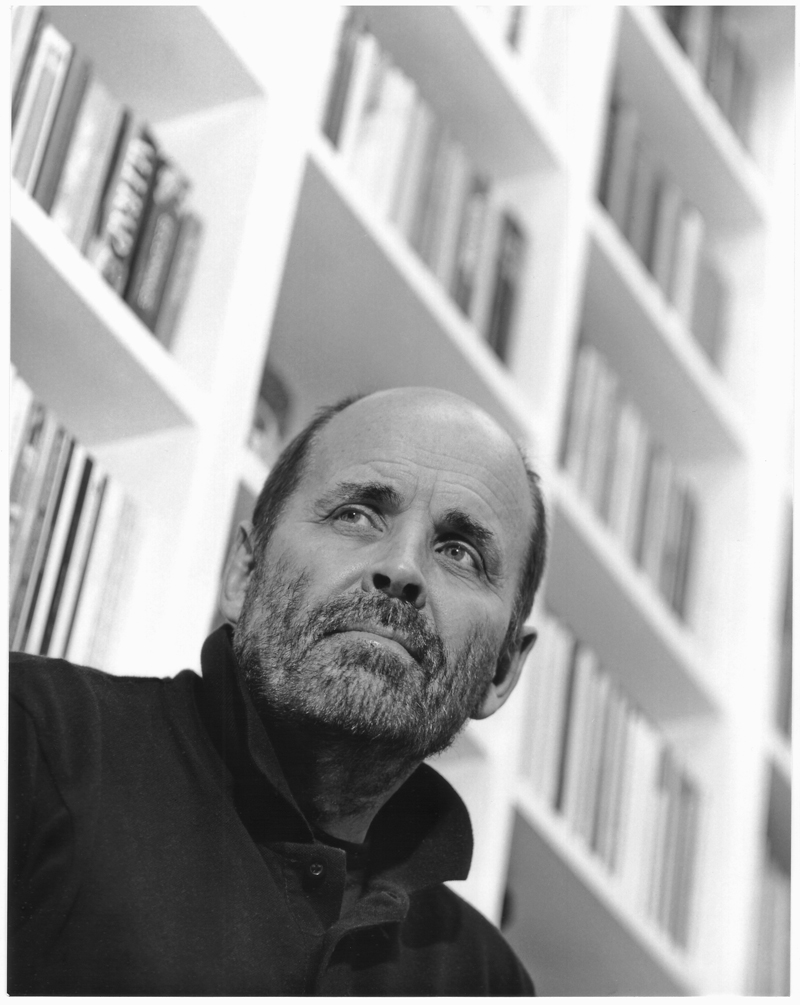 Twice shortlisted for the T.S.Eliot Prize, Tim Liardet has produced 11 collections of poetry and his work has been widely published, including in The Times Literary Supplement and The Guardian. He is Professor of Poetry at Bath Spa University.
My first confrontation with poetry at school was strange. The poems chimed with some natural affinity I did not fully understand, and I constantly felt I was on the brink of remembering something of significance. The poems were a deep source of intrigue, but they were badly taught. A potential mistrust of this mysterious art form was worsened by the teaching method. I felt I was encouraged by the teachers to feel like poetry could never belong to me; that I should not expect to understand it, let alone ever write it.
I think contemporary poets have often found their formal foundations in poets of the past. The influence of Milton, Donne, Dickinson, Eliot, Berryman, Sexton, Plath, Rich and many others can clearly be perceived in the work of contemporary poets. I know of many who regard Milton's Paradise Lost – a surprisingly modern masterpiece of enjambment – as the source of the river. For me, the work of the great American poet John Ashbery is of preeminent importance. If I get stuck, I always return to Ashbery. There are many strange permissions I find in his oddly tilted wit and apparent looseness of form.
Keeping track of the new waves of highly energised and experimental poetry being written is of the upmost importance. I encourage my students to read Milton, but also to read Tishani Doshi, Sarah Howe, Emily Berry, Jericho Brown, Jennifer Militello, Raymond Antrobus, Jay Bernard, Ocean Vuong, and Kaveh Akbar, to name but a few. Young people wishing to be poets should read all poetry, but they should be particularly aware of its cutting edge, and there is a very particular glint to the edge of what is happening now. All ambitious poetry students should actively woo influence. Only then is it possible to decide exactly how, and what, their own work will add to it.
Younger children have an instinctive relationship with musical sound, and poetry is musical sound. They will never find poetry stuffy if a teacher concentrates on its euphonic effects, the catch of repetition, and its musical qualities. As regards the curriculum, I think it could be a lot more inclusive: though there have been self-conscious attempts to add more breadth, it is still too built around its go-to stalwarts.
Ofqual's decision about poetry is highly concerning, but not altogether surprising. Poetry is always the art form that gets marginalised. By policy-makers it is not considered good preparation for the world of work: it has no practical purpose, it is thought of as too frequently obscure and unable to solve problems. They are wrong. A tightly argued and thoroughly edited poem gives the writer many skills that could be of immense value in a wide range of future jobs.
What poetry offers is a feeling or an idea or an experience distilled and compressed into something that is fixed and permanent. While life offers chaos, poetry finds order.
Connor Macleod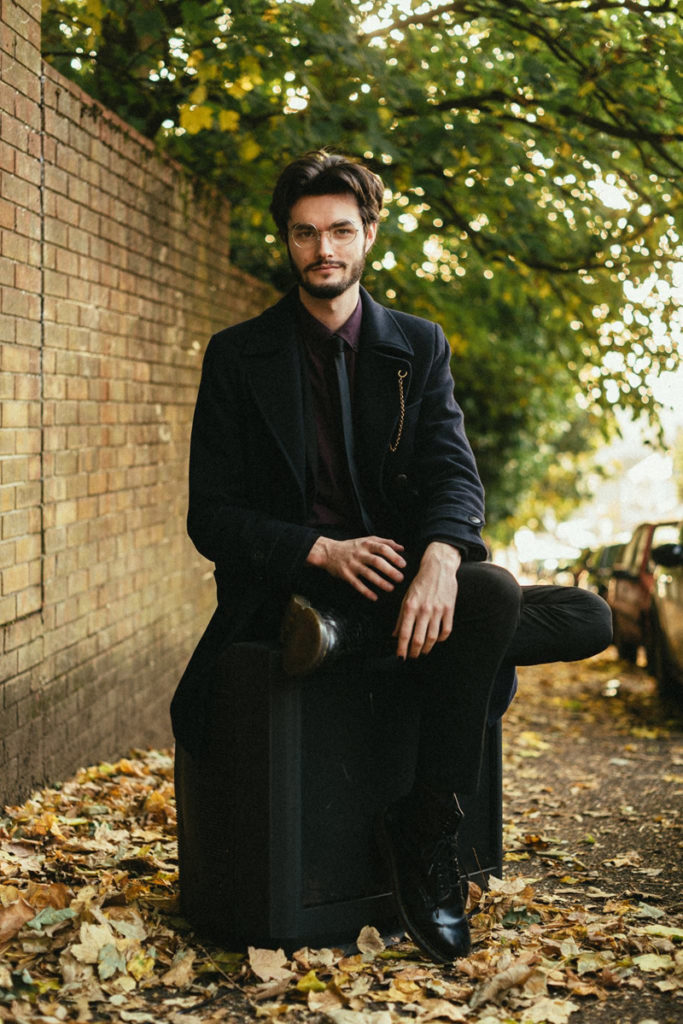 Connor Macleod is a writer, performer and compere. He is studying as a Masters of Research student at Bath Spa University and is developing a pilot for a new model for teaching performance poetry at undergraduate level.
I loved poetry analysis as a kid. My classmates called me 'Death Metaphor' because I could usually argue that any particular image in a piece was somehow a metaphor for death and decay. I really resonated with this analysis and it sparked my interest in more general literary analysis which is now what I do for a job.
Poets and poems from the past are useful texts for exploring an evolution in language, theme, and imagery as it pertains to a shifting historical context. Certain poems like First They Came, by Pastor Martin Niemöller, for example, ought to be essential pieces to discuss in a classroom for at least a lesson. I'm much more inspired by my contemporaries than historical poets, but I have written pieces directly inspired by classic work such as T.S. Eliot's Lovesong of J. Alfred Prufrock before.
It's essential to bring modern poetry, especially modern local poetry, into classrooms. It's all well and good giving students Auden and Owen to pick apart, they are hugely influential writers after all. But without modern poetry or even poetry being written within the student's lifetime, poetry can sometimes feel like this dead thing, an archaeological subject.
It's also vital to showcase Black poets in the same vein. My experience with Black poetry began and ended at Benjamin Zephaniah's Talking Turkeys. I wouldn't find out about famous contemporary Black poets like Maya Angelou and Akala until well after I left school.
It needn't be hard to inspire kids about poetry today. The biggest step to bringing poetry to life is to show that people are still making it. I've gone into classrooms to talk to children and get them writing poetry and it's wild how quickly they go from being perplexed that an actual human being still makes poetry as part of their career to enthusiastically producing their own work.
Ofqual's decision is diabolically wack. You wouldn't make Algebra an optional part of GCSE Maths, would you? That being said, it completely makes sense. Education in our country has less to do with letting kids explore the world as they wish, and more to do with creating productive workers. The sciences are more employable than the arts, so of course the government is going to atomise the curriculum as a means of minimising our kids' exposure to anything that isn't going to get them a 'proper job'.
Aside from the cultural enrichment, discussing, analysing, creating and performing poetry gives kids a whole host of skills: creating efficient and persuasive writing; debating artistic merit and meaning; and understanding local, national, and international history through the evolution of artforms. An understanding of contemporary, living history and current events. Anthony Anaxagorou's I Am Not A Poet uncovers a greater swath of the sins of the UK, both internationally and domestically, in just under six minutes than any one-hour lesson ever could.
Caleb Parkin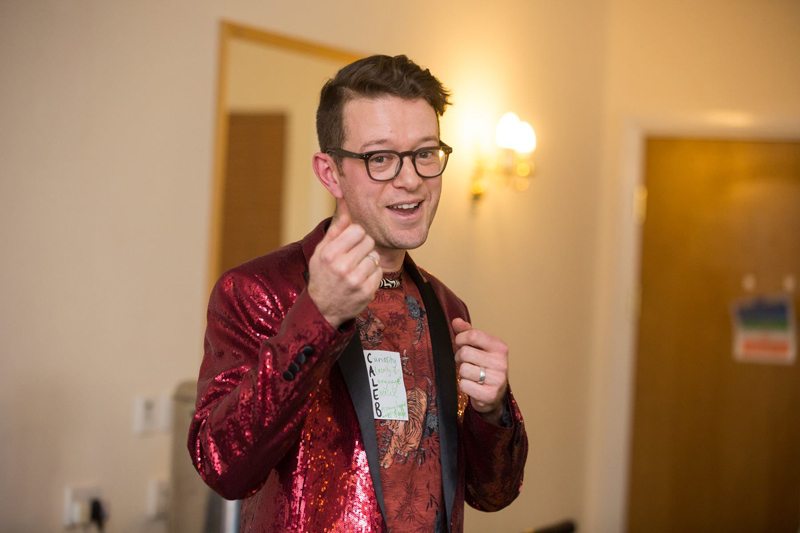 Caleb Parkin is a day-glo queero techno eco poet, facilitator and poetry tutor. In 2019, he completed an MSc in Creative Writing for Therapeutic Purposes. From October this year, Caleb will be the third Bristol City Poet.
Poetry resonated with me, as a wordy, sensitive child. We're a talkative family and for me poetry feels like a way of honing that chattiness into an artform. What can squidging language into different forms do? At GCSE, I wrote a book of poems as my extended project and that really confirmed poetry had a special place in my creative and inner lives. If I hadn't been offered that space to write, explore and develop poems, I might not have ended up carrying a notebook around with me ever since.
There are poets who reach across time, although which poet is different for each of us. For me, John Donne was a contemporary thinker in the 16th century. Sometimes it feels his poems reach across centuries and right into my thinking, right now. But the 'canon' as it's currently framed is too narrow. It tends to be one perspective (privileged white men) because different voices weren't equipped to write poems or didn't have them documented. That's not the case now and poetry should offer a broader view.
The curriculum should be truly representative, allowing teachers to make decisions about what will engage students. Educators might combine poetry from across centuries to demonstrate how themes and ideas can be shared, as well as the ways we've changed and, perhaps, made progress…
One of the joys of my education work is finding exactly the right poem, approach, and activity for an individual or group. Sometimes, this means finding poems about things I'm not really into (football!) so that a group can get into the idea of poetry, through that topic. I also use approaches drawn from experimental traditions: cut-ups, black-out poems, decks of cards, collages. These can disrupt what we think a 'poem' is or should be and free people up to play and experiment. Even when you work with personal stories, adding in that unexpected element can make it possible to articulate things you didn't even know you knew, or felt.
The government has said that poetry as an optional element will alleviate the pressures teachers and young people are under, because of the pandemic. But what if they'd made one of the sciences optional instead? (I'm not denigrating other subjects and think cross-curricular work should be the norm.) Perhaps capacity did need to be freed up in the curriculum, but it's interesting that poetry was viewed as expendable.
At a time when young people are facing huge challenges, and with the UK poetry scene so energised, why drop it now? If we want young people to feel able to cope with uncertainty, ambiguity, ambivalence, differences of opinion, to think flexibly, and be critical and inquiring about language, then they'll need poetry as much as they'll need trigonometry.