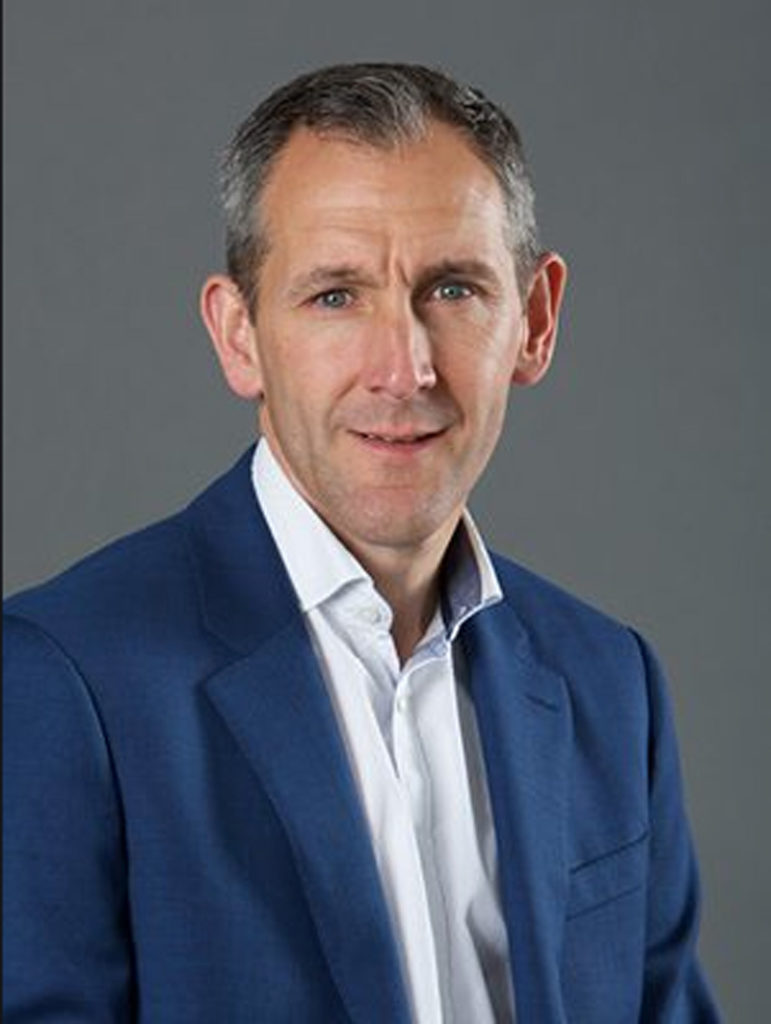 We reported last month on the recently launched Bath Unlimited initiative, celebrating 17 world-class businesses operating in Bath. One of these was BMT, a multidisciplinary engineering, science and technology consultancy. Emma Clegg talks to Simon Gould, Managing Director of BMT Defence and Security UK in Bath, to get an insight into their work, and meets two of his colleagues, who Simon describes as future stars of the company
"We've had some involvement in pretty much every ship and submarine in the Royal Navy's fleet," says Simon Gould. "Some of them we've designed; others we've worked on with the Ministry of Defence to buy the equipment." You might not have associated such a level of influence and maritime sway with a company based in Bath. But Simon is the managing director of BMT Defence and Security, who have three offices here. And they have been working on the UK's maritime defence for over 35 years.
One of BMT's major projects has been their work on the Queen Elizabeth Class Aircraft Carriers. "We were involved 20 years ago when the original concepts and designs were produced, right through to creating a Virtual Reality walkthrough to mock up an image of the ship for those that would be working there, and then when the Queen Elizabeth was launched we had people on board when she set off on her first sailing. We've been there from start to finish."
BMT was established as a business in 1985, but its heritage can be traced back to the start of the 20th century. One of the organisations that merged to form BMT owned the water tanks where the famous 'bouncing bomb' was developed and tested. "That was cutting edge at its time and that remains part of our DNA today, whether it is designing new ships for the Royal Navy or testing and improving the design of the world's tallest ships or designing systems to reduce the threat of cyber-attacks to organisations," says Simon.
"We're located in Bath as it became the home for warships when the Admiralty, as it was then known, moved its entire warship design operation from London to Bath in World War II as a relative safe haven. Although the Ministry of Defence has now departed Bath, our main customers today are in Bristol, Keynsham, Corsham, London and around the south coast, so Bath remains a central location for our business as well as a beautiful place for our people to work and live."
It's an impressive past and present. BMT has 1,500 professional staff in 47 offices worldwide, from Adelaide to Singapore. Simon's role is to look after the business that delivers to defence and security customers in the UK. "The defence and security side of the business has around a £75 million revenue, which represents around 40 per cent of BMT's revenue, and includes just under 600 amazing people." Around half of those are Bath based, although many of them work from customer sites or other offices and often staff are working away from BMT offices for years.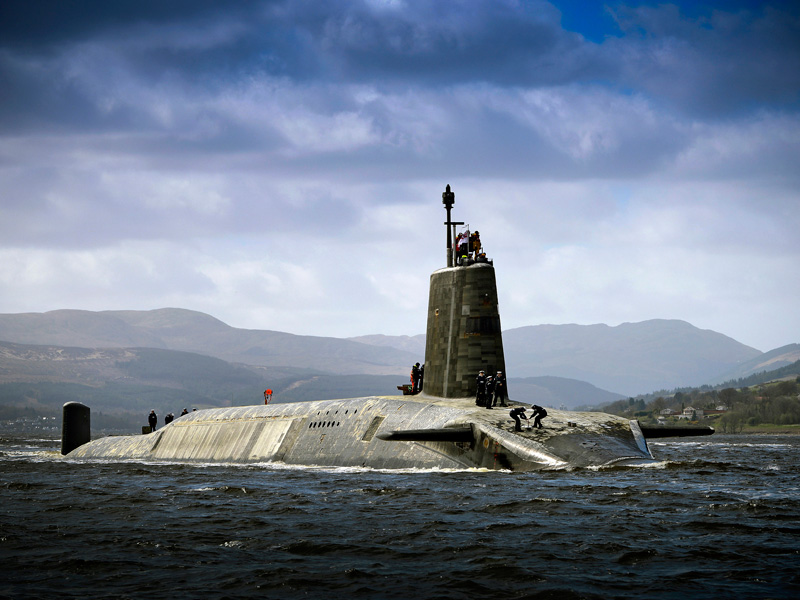 An example of this is BMT's work with the Ministry of Defence in Abbeywood in north Bristol. "About 4,000 MOD employees and close to 100 of our people work there. They buy equipment for the armed forces – everything from ships to tanks to aircraft to bullets – and we work with them to improve the way they do that in terms of their project management or to help them define the specification or requirement for that equipment."
There's a split of 60 per cent of BMT staff who work offsite and 40 per cent who are based in BMT's offices. That's a dramatic number of staff not on site. Does this mean that off-site BMT staff lose their connection with the company and identify more with the one they are in?
"We have to work hard to maintain the connection through communications, through IT to connect with each other, which is actually easier now that we are operating from home," Simon explains. That is very much a part of my role, getting out to see them in the work space."
"You also have to trust people to operate independently from the business, otherwise we couldn't operate. That's why we need a culture of independence and free thinking," explains Simon. "BMT is not beholden to external shareholders or owned by a larger parent company. This engenders a culture that is people-centric, giving our people the freedom to think without limits and create ground-breaking solutions."
In terms of repeat business, Simon says that roughly 80 per cent of BMT's business is from existing clients, and 20 percent from new business, but despite the long-term contracts with large organisations, there is also an emphasis on finding smaller companies who are innovating in the technical sector. "We work with smaller companies too and we value that input, particularly when it comes to new ideas and innovations. One of the great benefits of being in Bath is that there are an awful lot of small companies hidden away that work in new technologies and digital technologies and they are born out of the universities, particularly the University of Bath where they encourage new start-ups, so we try to work with as many as possible."
"That's some of the messaging we're trying to get across with Bath Unlimited. It's not about the bigger businesses like BMT, it's actually the diversity that's important – the economy needs a mix of large companies and small start-ups but they all need to work together. So we're always keen to hear from individuals with cracking ideas or new businesses starting up, particularly in new areas of technology like artificial intelligence and virtual reality. They will play a bigger part of our work in the future."
Another important priority for BMT is their graduate selection. "We are really committed to maintaining our graduate intake this year. We run internships and we have year-in-industry graduates joining us. It's important for our own recruitment as a lot of these people end up joining us. We like to help youngsters with their first step on the career ladder."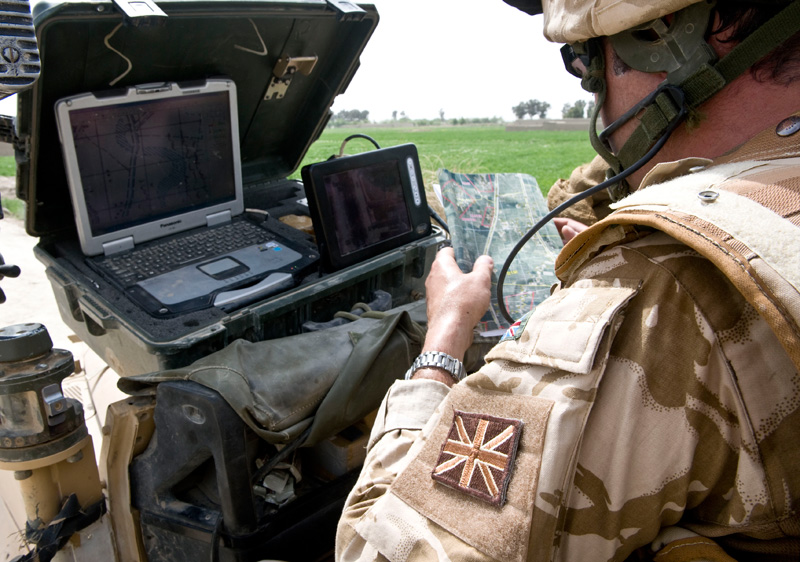 That culture has changed and refocused in recent years, says Simon: "When I first joined BMT, the typical route into the company was as a graduate engineer or as an ex-sailor or civil servant. Today, the business recruits a much broader range of people – engineering and science remains at our core, but we value the diversity of thinking provided by others with a background in everything from software engineering to the arts. I'm delighted that we maintained our commitment to developing future talent throughout the pandemic, recruiting 15 new graduates and apprentices despite the uncertainty all businesses face."
Diversity is another priority. "We want to encourage more under-represented people into our business. We are way out of kilter in the defence industry with gender imbalance, with way more males than females."
"We've been doing a lot of work around diversity and inclusivity, whether it's for the ethnic under-represented groups or the LGBTQ+ community or people with disabilities. The benefit of that, as well as being ethically and morally the right thing to do, is that we get diversity of thought. If you want to generate new ideas, don't keep employing the same people. Because we need a diverse workforce with diverse thinking and that gives us better decisions.
"In my role as MD I'm the sponsor and the champion for diversity in the business. It's been important for as long as I can remember – it's just getting more sophisticated in terms of how we understand it. The pace of change in the world today has been faster so it's more important to have that diversity."
One of BMT's ongoing projects is with the Metropolitan Police. "We have a team of about 30 people based in London working with them. They are helping with a number of projects that do everything from making better use of technology, perhaps in terms of the digital cameras that every police officer wears on their uniform, or finding ways of maximising the information supplied through that.
"The Metropolitan Police are also changing the way they recruit. Instead of a new recruit starting as an officer on the beat and working their way up, they now bring people in with different experiences to change the culture. And they also have the challenge of restructuring and cost savings to deal with. So our project managers try and help them do more and be more effective with less money.
"Some of them go out on operations so they understand how it works, driving around London in a fast response vehicle. That shows our people the benefit of what they are delivering and what a difference it makes to the way that policing is delivered.
"That's what gets people up in the morning, working on a defence project or a policing project that is trying to make a difference in the world, making it a safer place. And ultimately saving people's lives."
"Simply put, it is the people across the business that drive our success. We work across the globe in industries as diverse as oil and gas, defence, renewable energy, ports, risk management and maritime transport – but the common success factor is technically excellent and independently minded people who are driven to make a difference to their customers and to help solve their most complex and difficult challenges."