The Elder is the place to enjoy authentic, honest and timeless British cooking, created by restaurateur Mike Robinson and Group Head Chef Gavin Edney, our focus is on sustainability, seasonality, locally-sourced and wild produce.
With the British countryside and sea as our larder, guests can enjoy wild and seasonal dishes such as Warm Dorset Crab Tart with Lemon Mayonnaise & Chimichurri; Gloucestershire Fallow Deer Red Cabbage Purée, Heritage Beetroot & Sauce Grand Veneur and sumptuous desserts such as Blackberry Tart, Vanilla Cream, Salted Almonds and Blackberry Sorbet.
Open for lunch and dinner Wednesday to Sunday our a la carte menu is enhanced by a beautifully curated wine list. In the bar – and the south facing terrace in the warmer months – our guests can also enjoy a selection of small plates alongside precisely-made classic cocktails and Somerset ciders.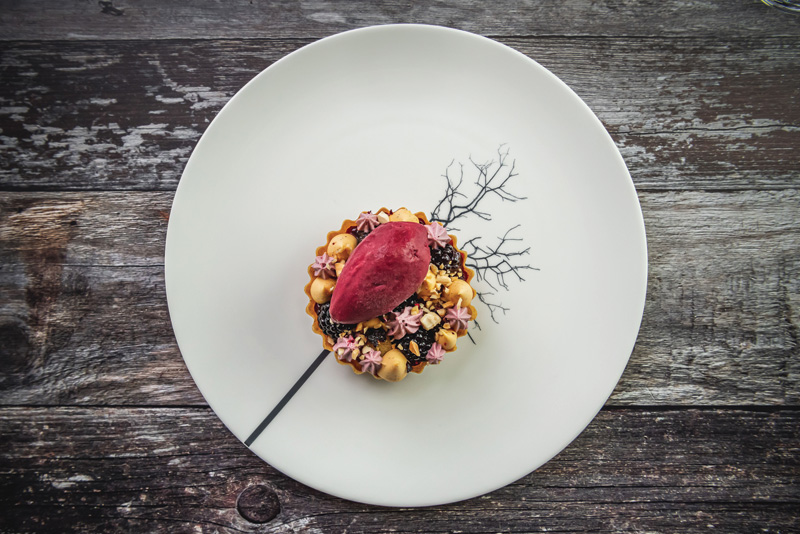 The Elder creates an exceptional experience for diners with intimate and welcoming historic spaces. Sympathetic to its Georgian roots, the restaurant, bar and private dining room each has its own charming character, and all under one roof.
The gorgeous Elder bar has immense appeal as a wonderfully relaxed drinking destination. There is a selection of beautifully crafted classic drinks and cocktails, doing away with unnecessary frills and using seasonal ingredients alongside a carefully selected range of spirits and liqueurs from smaller, bespoke producers.
Here at The Elder, we are sticking rigidly to government guidelines in order to protect your safety and ensure all of our guests feel safe and comfortable.
The Elder
South Parade, Bath BA2 4AB
enquiries@theelder.co.uk
theelder.co.uk