As the world moved online 12 months ago, the demand for livestreaming skyrocketed. Millie Bruce-Watt chats to Bath-based theatre technician, Luke John Emmett, and TV producer Lindsay Barker of Mediakinetic's Bath hub, about how livestreaming is now here to stay
Over the last 12 months, technology has been our saving grace and livestreaming has unquestionably become the star of the show. At midnight on 23 March 2020, office doors shut and businesses closed indefinitely. The world moved online and our longer working days were soon filled with e-meetings via Zoom and Teams – two words that quickly became part of our everyday vocabulary.
Our cherished moments of social interaction were digitalised and we depended on fast internet connections to see us through virtual pub quizzes and lockdown birthday celebrations. For those not as tech-savvy as the modern-day influencer, this was a challenging transition. For those who were all too used to travelling to meetings, it took a moment to master group calls and breakout rooms with little to no training, all while continuing 'business as usual'.
And what about the arts? What about our entertainment? The cornerstone of our communities collapsed under a seismic shift in support. The industry ground to a halt and, not only did work disappear overnight for freelancers and theatre makers, but no safety net was deployed in the event of an emergency. As a result, we noticeably suffered from its absence.
Within hours of the lockdown being announced, we called for a prominent and permanent arrival and upgrade of livestreaming and event platforms. We needed it to work well and we needed it to work now.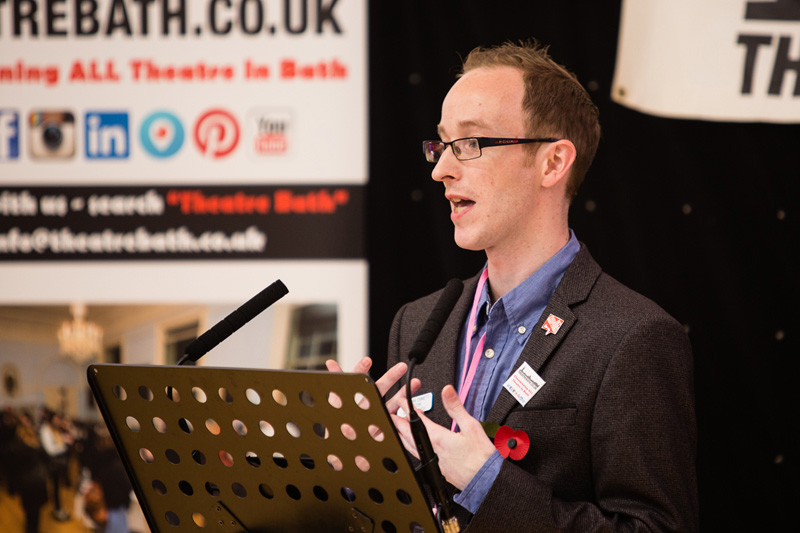 We asked Lindsay Barker of Mediakinetic – specialists in filming corporate and brand communications, event and remote livestreaming – and Luke John Emmett, an award-winning Bath-based Lighting Designer, event manager and theatre technician, for their perspectives. Both have been working at the forefront of the livestreaming industry, pulling the four corners of the world together and helping people stay informed, entertained and engaged at the high level we expect. Over the last 12 months, they have witnessed first-hand the power of livestreaming, which, they stress, is here to stay.
"When Covid hit and many people were working from home, it was fascinating to see how businesses transformed in line with viewing habits," says Lindsay. "We were already set up for livestreaming, but the focus quickly became "how can we make this remote livestreaming?" by which I mean the whole team working from home, but being able to still direct multi-camera broadcasts with multiple participants, from their respective homes, with graphics, video inserts and interactivity with an audience.
"Whilst a lot of people quickly got on board with video calls, audiences quickly expected something more from large corporate firms or public facing household names. Throughout 2020 and 2021 we brought together more livestreams than ever before, taking both TV presenters and directors of organisations large and small through a baptism of fire of the best cameras to use, lighting, sound, backdrops, connectivity and presenting to a screen with no audience to play off. It was a different mindset."
Similarly, when the theatres shut, Luke, like many other freelancers in the arts and entrainment industry, was forced to find a new way to earn a living. Both Lindsay and Luke felt the shift in demand for livestreaming and were required to adapt immediately. "Pre-pandemic I was a theatre technician, lighting designer and event producer so everything was live and most of it was working with real people and a real audience," he says. "The week before the pandemic, I was working on Dirty Bath at The Rondo. Even by that point, even though it was a sold-out run, the audience had dropped to about half so people were already quite hesitant before it closed down.
"I moved on to Zoom very quickly and looked at the more advanced ways of using it. From there, I started getting work from people who wanted to do online theatre shows or wanted to record and rehearse things on Zoom. Then I moved to virtual events and managing the technical aspects of the online event, getting people on and off the virtual stage, making sure their cameras and mics were working, they were positioned well on screen – lots of similar things I would do in a theatre but across a camera.
"Now, the majority of my time is spent training people how to use the platforms, getting people to look at the cameras – things that most speakers at events would never have to worry about – they would just turn up and get on a podium and get on with it. Now it's training people to be television presenters."
The power of livestream
As we all slowly began to adapt to the new way of life, the true power of livestreaming started to become more evident. In some cases, its ability to hold the attention of a captive audience and connect people on opposite sides of the globe allowed businesses and companies to thrive during this difficult time. "Shows like Screwfix Live were a huge success, hosted by Sky Sports presenter Jacqui Oatley," says Lindsay. "Different football legends joined us remotely every night and we were able to broadcast on their homepage and social channels. Many of our clients have reported a big uplift in this area because their online audience has increased due to the way viewing habits have transformed over the last 12 months."
For theatres and museums in Bath, livestreaming services and event platforms enabled them to run workshops, helping people navigate the new world in which we find ourselves. The Egg Assembly, for example, has been running a line of online courses for young theatre makers, who will eventually have to work and thrive in this new normal. "The courses are really contemporary," explains Luke. "They've been doing virtual reality courses and explaining how to get the best out of Zoom. I think this is really key in helping young theatre makers create work for themselves."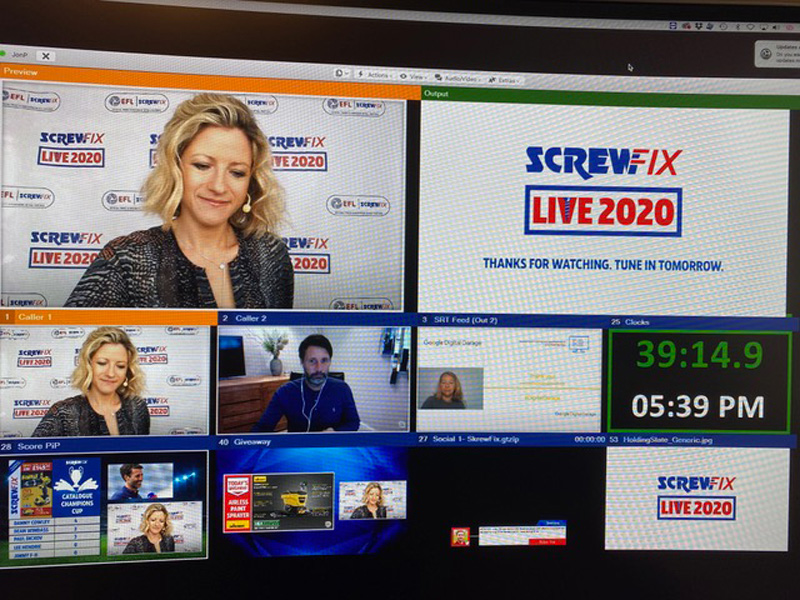 The last year has not only shown how far we can push the boundaries in livestream but exposed its exponential potential. As businesses continue to compete with one another and find new ways to reach their audiences, more platforms and updates are launched to meet their needs. "We'll see the boundaries being pushed in the arts particularly when 5G starts rolling out," Luke predicts. "For example, when doing street theatre, if you've got the ability to have people with their phones there, they could get pushed a notification when they hit a certain mark and what they're seeing transforms into something else. There are so many possibilities. It could be quite exciting to see what comes out next. Maybe in theatres we'll get a different experience if we start incorporating the use of phones too."
Digital discomfort
Although we have done well adapting to our current circumstances, those who don't have the skills to move online can find this transition isolating. "There's lots of levels of what we call digital discomfort – especially with people that don't use computers a lot or don't use technology a lot," explains Luke. "Coming on to an online platform can be an experience – a lot of people have some sort of technology they can use but a lot of people weren't used to using it in a way that we've been forced to use it. You almost have to become an IT expert to talk people through how they can connect to platforms.
"On the one hand, livestreaming makes it accessible to a wide variety of people that can't afford the tickets to go to the theatre but, at the other end of that, there's a lot of digital poverty. We've shouted about all these live events connecting people in more ways than ever before, and that's great if you've got the technology or the money to buy the tickets and get on and view them, but if you don't have internet access, it's even more isolating for those people."
The issue of accessibility is also a major concern for theatres while their doors are both open and closed. "The theatre industry as a general rule is not great at accessibility anyway," says Luke. "One thing that's been playing on my mind since we locked down is how do we connect to everybody and make sure no one is left behind. The Bath Theatre Royal would normally do an audio description performance but that's the sort of thing that needs to shift online. There are a lot of platforms out there doing it and pushing it, but a lot of the options I've looked at are ridiculously expensive. It's making the accessible inaccessible and we carry on this crazy circle."
"A lot of the platforms have very basic accessibility functions so many of them don't have captioning, a lot of them haven't even thought about sign language interpreters – there's still a way to go. Things have got to adapt and move forward so that everyone can get access to it and it's not just those with money that can enjoy it."
Supporting the arts
The lack of funding and support for the arts and freelancers have dominated talks throughout every industry. It is a basic human need to search for a momentary escape from reality and its absence has been noticed by all. "I feel very strongly that we have a duty to support the arts and entertainment sector post-pandemic," says Lindsay. "Many of my friends and freelance colleagues – cameramen, sound recordists, actors, event managers – have fallen on very hard times with little to no support. It's the forgotten industry. I think it's our duty as decent human beings to support that sector moving forward and find a path that brings together both the remote and physical enjoyment of events."
Although Luke is fortunate to have transferred his skills into other areas, many live theatre performers have not had the same opportunity. "It's good to highlight that a lot of artists are struggling and have been struggling for the last year. It's going to be interesting to see who we come back to when we come back.
"The biggest way to support shows is to buy tickets as soon as they become available. That will show the confidence in the venues – they're going to need that income straight away. There's a lot of really talented painters and crafters in the Bath area too – buy from them and buy from the small-scale businesses, they're the ones that need it and they're the ones that have been struggling. For actors, donate to the crowdfunders, share the information on social media."
The world has adapted incredibly over the last 12 months, yet the lack of accessibility functions and the issues surrounding digital poverty show that we are still very much living in a digital infancy. "This was thrust upon us and we've adapted well but there's still more to do," says Luke. "Things will evolve and change and it's exciting to see what will happen with the digital aspect of it. Some shows work online and some really don't – I think a lot of it actually depends on venues that have money and venues that don't. If you look at the National Theatre, their stream is always high-quality, with multi-cameras and close-ups, but then where's that boundary of it not being theatre anymore and it becoming film? A lot of productions are live, but doing that over Zoom when the audio dips in and out, it's difficult to get a live reaction and response from people. It's doable but you have to manage it in a whole other way. Some of the theatre I've watched that has gone out live without audience during the pandemic feels a bit empty and hollow. Theatre is a live experience, it's about bringing people together and the audience is as much part of the show as the show itself."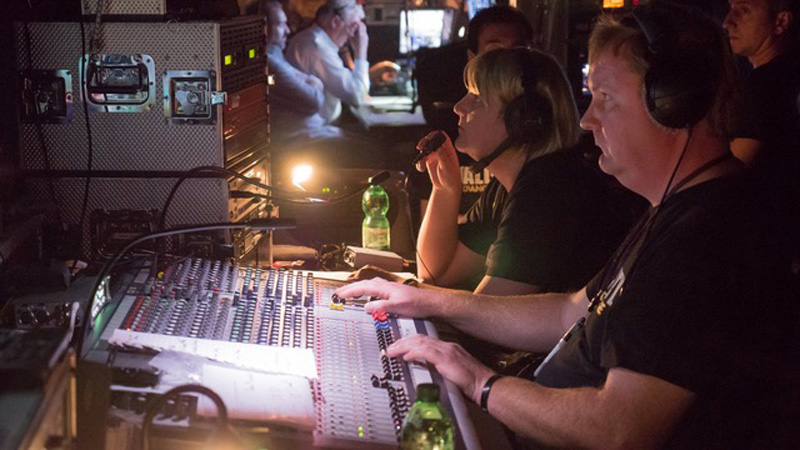 Looking forward to 2021
As we progress further into the year, we look forward to what livestream has in store for us over the next nine months and whether it will be forgotten as live events are welcomed back with open arms. "I think if anything the pandemic has taught us what's actually possible and to some extent the digital innovations and home working is here to stay," says Lindsay. "People have become used to a better work/life balance and like it. Productivity has improved for most. There's huge savings for companies in terms of travel, hotels, office space and carbon footprint by doing things in a more digitally minded manner. Businesses will be asking if it's necessary to travel to a conference or training event, when an online event could save time and money.
"Clearly that's not suitable for all events, and we ourselves miss the human interaction that we're all craving right now, and some things just don't translate online as well as they do in person, which is why I think in 2021 we're going to see a lot more hybrid activity. An event that is both physical for some attendees and speakers, but also has a livestream option.
"I would predict that the businesses that will thrive in 2021 will spend on their digital planning – if your audience are reluctant to come to you, or physically can't, how do you get to them? If you sit on your laurels you'll be overtaken by competitors, because demand for livestreaming is only going to head in one direction."
It cannot be ignored that live events hold something different for us all. Whether you're a performer or a spectator, the sense of fulfilment which comes from a live event is incomparable. We look forward to what more can be offered in these hybrid events as we continue to blend old and new and push forward, together. "In the same breath, I do hope 2021 brings the return of physical multi-camera shoots and live events with audiences," Lindsay adds. "You can't replace that human interaction which conveys laughter, warmth, empathy, sincerity, and the need to be around others for mental health and well-being. I miss people. It's that simple."