Our new series of Take Five is designed to cherish our independent shops and celebrate the big contribution they make to the city's economy and to the lives of those who live here.
Coopers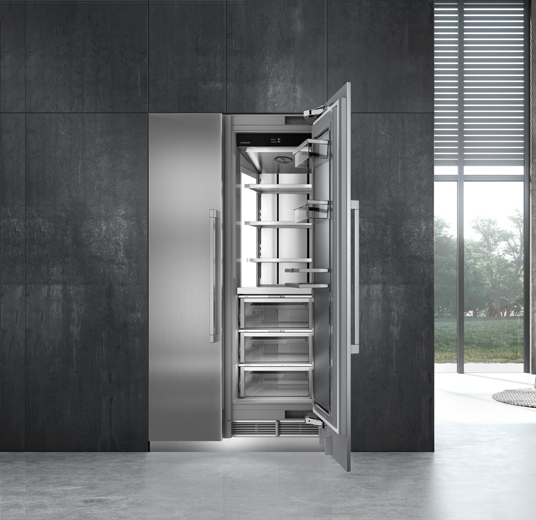 Coopers is an independent, Bath-based kitchen appliance retailer with over 70 years of continuous trading. Yes, even during lockdown – when fridges and washing machines continued to break down – Coopers were providing flexible solutions. "I had a huge number of customers who really supported us during lockdown, and that has been really heart-warming", says managing director Darrin Christan.
With a large showroom in the centre of Bath, you can see a fantastic display of range cookers, refrigeration, laundry and small appliances before you buy, and the dedicated, expert team are always on hand to help choose the best products. Coopers Stores aim to be very competitively priced against the other high street players and online sellers too, and unlike the latter, they are about old-fashioned, bricks and mortar, face to face service, now unusual in the industry. The reality is that if houses have more than six steps, some retailers won't deliver; not Coopers whose teams go out of their way to drop off all products and talk you knowledgeably through your purchase.
They can deliver throughout the south west and offer flexible delivery slots to fit with a customer's needs. They have also established links with a great team of expert installers to offer a complete advise, buy, deliver, and install service. This is independent retailing at its best – values driven and superb customer service – which is a real antidote to the spiritless online experience.
13–15 Walcot Street, Bath BA1 5BN
Tel: 01225 311811
coopers-stores.com
Gold & Platinum Studio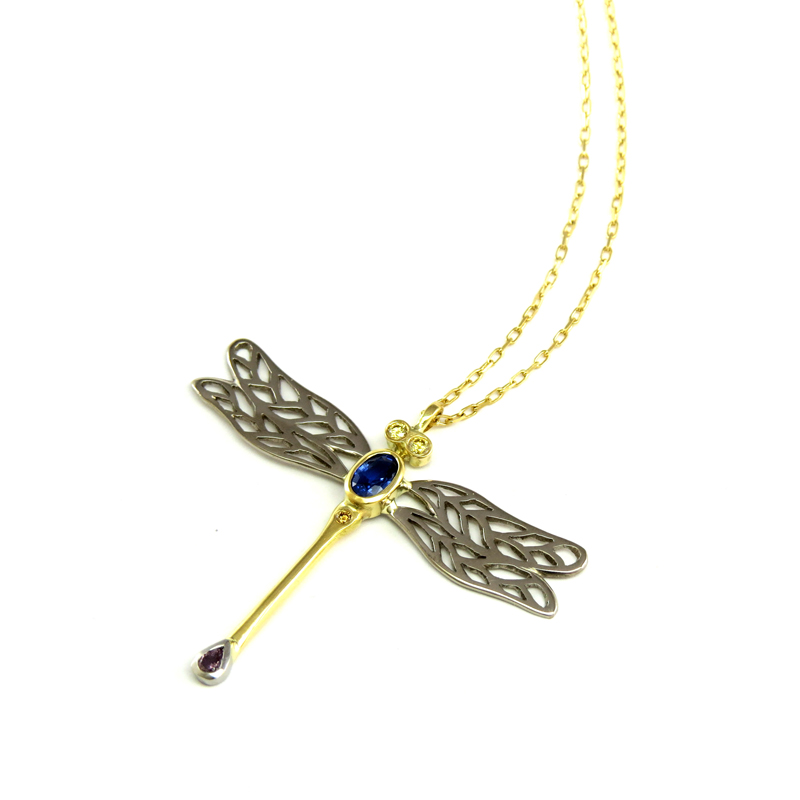 Goldsmith and gemmologist Michael Parsons and his team run an independent studio specialising in hand-making one-off engagement rings and wedding rings, as well as offering a wide range of individual pieces.
Step inside and the precious metals and gems surrounding you sparkle from all angles. Michael and his team undertake all types of commissions on site as well as carrying out remodelling and repairs. Above the studio is the workshop where Michael and his two highly skilled goldsmiths work.
In addition Gold & Platinum Studio showcases a selection of independent designer jewellers – such as Linda MacDonald and Alexis Dove – and offers a superb choice to suit all budgets. Trading in Bath for over 40 years and with an enviable reputation for quality service, a visit is a must for jewellery lovers, anyone looking for a special gift or thinking of having a piece of jewellery adapted or specially made.
If there's one thing that our current more limited travel options have brought, it's a prevailing idea of celebrating 'things' over experiences, says Michael. Whether you'd like a diamond solitaire ring in textured gold, a Sri Lankan sapphire and diamond trilogy ring in platinum, an emerald and diamond bar set eternity ring, a trilliant cut pink sapphire necklace or a pair of claw set aquamarine studs in gold, a gift such as this will last forever.
19 Northumberland Place, Bath BA1 5AR
Tel: 01225 462300
goldandplatinumstudio.co.uk
Beau Nash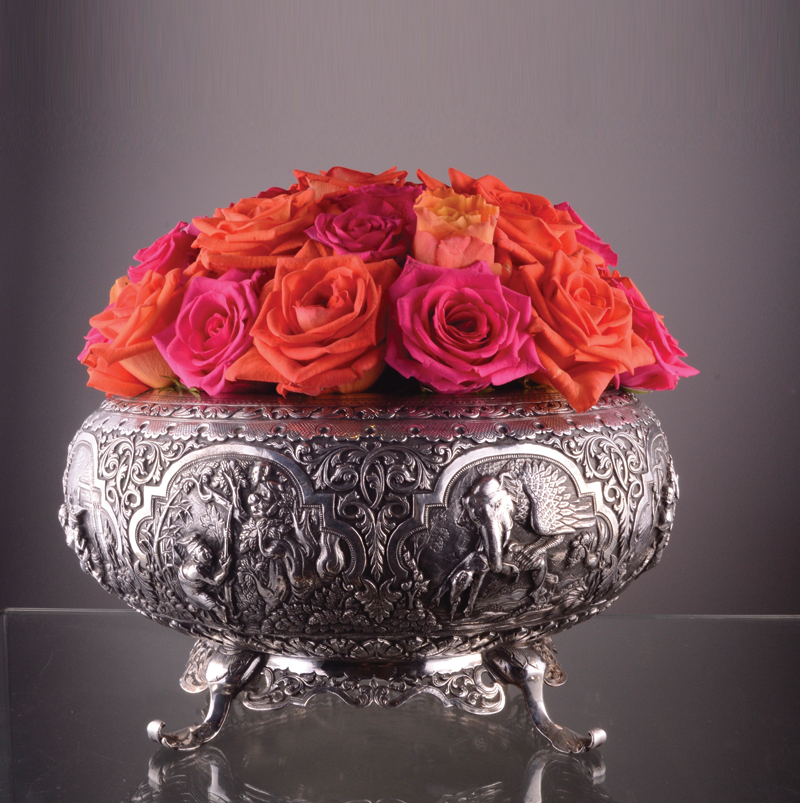 As you walk from the Circus to the Royal Crescent you will come upon Beau Nash. Here you'll find practical items from bottle coasters, salvers and cutlery to ornamental tea kettles, urns and caviar pots, in styles from antique Georgian to 20th century, with stock selected for its quality and provenance.
Beau Nash believe that silver should not be kept for 'best' – it is there to be used. Silver is beautiful and lustrous and anti-bacterial, with no taste to taint your food. Quite simply there is nothing better than silver to eat, drink and serve food with.
Co-owner Duncan Campbell – who appears regularly as a specialist on Antiques Roadshow – explains that customers come from home and abroad, and tastes in silver vary from nation to nation, with the British preferring a clean Scandinavian style, the Americans loving a tea set (not the taste here) and the Chinese having a penchant for stately home grandeur, especially if it reminds them of Downton Abbey.
Ebay has transformed the antiques market, making it easier for collectors to find out what things are worth and reducing the amount of antiques shops, but the physical stores which remain, such as Beau Nash, are more coveted than ever.
Whatever your taste in silver, you'll find it here.
1 Brock Street, Bath BA1 2LN
Tel: 01225 334234
beaunashbath.com
Tina Engell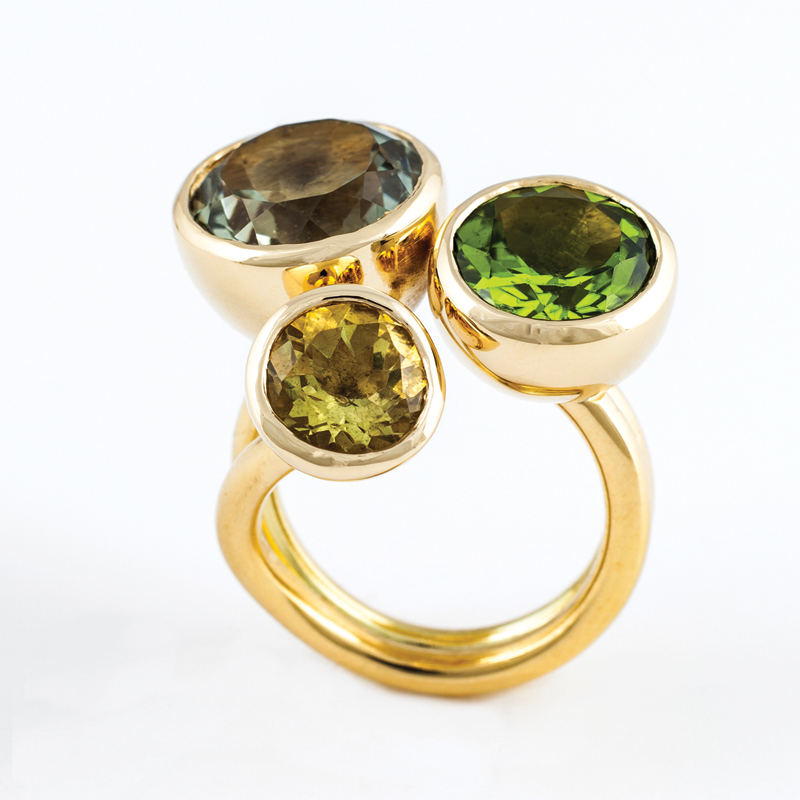 A short walk up from the city centre is worth the effort to visit Danish goldsmith Tina Engell's Scandinavian-style space in Bartlett Street. She has created an upmarket gallery space there that oozes a simple, clean northern European style with freshly plastered walls and swirling textures of limewash, and clean grey paving stones beneath your feet.
You will find glass cabinets full of Tina's beautiful handmade jewellery, characterised by big gold rings, stacking rings and jostling sparkling semi-precious stones. She also works with bands of silver, wrapped in a sheet of 18ct gold and then hammered to a matt finish. The gallery also has a selection of jewellery by five other designer jewellery makers.
Peeping through the wide archway is Tina's workshop, with two workbenches illuminated by industrial lamps and covered in precious metals, stones, hammers, chisels and clamps. Tina designs and makes every piece by hand, using traditional methods. Although you can buy off the shelf, she often works to commission, creating unique pieces of jewellery to order. She can design and make a bespoke piece, or take inherited jewellery and refashion it. Tina loves this process, seeing each commission as a creative journey where she can work with different design ideas.
In this open-plan space the entire creative process is visible, and the results are bold and individual.

3 Bartlett Street, Bath BA1 2QZ
Tel: 07717 410040
tinaengell.com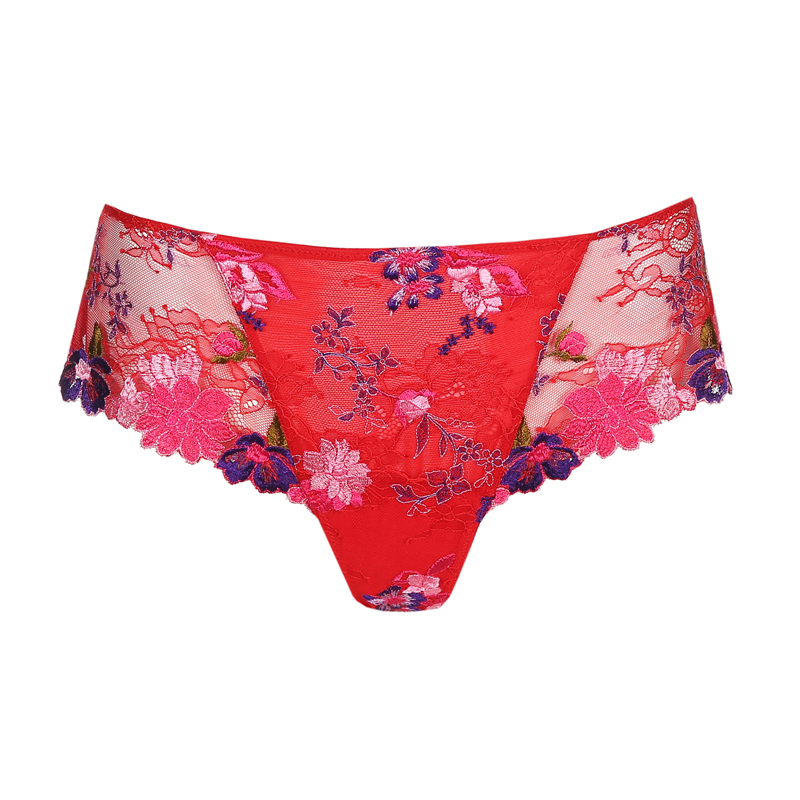 The Dressing Room
A visit to The Dressing Room – where you will be welcomed by Ozzie the cockapoo – is a masterclass in independent merchandising. Every client matters. It's a level of service and warmth that, quite frankly, is all too often elusive. Owner Tessa Brand packs in all the advantages of the independent shop experience – offering personal attention, useful recommendations, luxury products that are made to last, no hard sell and a retail experience that will keep bringing you back. "To me customer service is free," says Tessa, "It's the easiest thing to offer a good service. I expect it when I go shopping. Listen to the customer, be polite, be respectful, remember people's names."
Since opening in Bath in 1985, The Dressing Room has been the go-to place for the finest in lingerie, beach and nightwear. The shop offers exquisite lingerie collections from Marie Jo, Aubade, Empreinte and Prima Donna, and also has a wide range of basic T-shirt bras and invisible briefs. The beachwear collection features many brands, including Melissa Odabash, Maryan Mehlhorn, Gottex, Seafolly and Miraclesuit. The nightwear collection boasts Olivia Von Halle, Hanro Cottons, Laurence Tavernier robes, and silk gowns from Luna Di Seta and Marjolaine.
"The thing about coming into your shop is that I'm always made to feel special." This customer comment says it all. A comfortable, elegant interior, experienced and professional staff, and products that look and feel like silken treasures, you are certain to find elegant garments to keep close both day and night.

7 Quiet Street, Bath BA1 2JU
Tel: 01225 330563
dressingroombath.co.uk
5 reasons why we love indie shops
You can see, feel and try out what you are buying in a shop – instead of looking at a website image that has been enhanced.
Supporting local businesses helps to boost regional employment – small, local businesses provide the most local jobs to communities.
Buying local brings personality and character. An independent shop brings unexpected surprises and one-off products rather than mass-produced items from big chains.
Independents offer excellent customer service; you'll have a one-to-one conversation, not a generic response; and you'll most likely be remembered when you next visit.
Making purchases locally means that we are investing in our region and the money we spend stays in our community.