Emma Clegg breaks through her podcast block and learns all about Matt Rees' life as an art director and modelmaker. From building models for Richard Rogers Partnership to helping create Stormzy's Pyramid Stage Set at Glastonbury, this maker's work sounds well sound, she concludes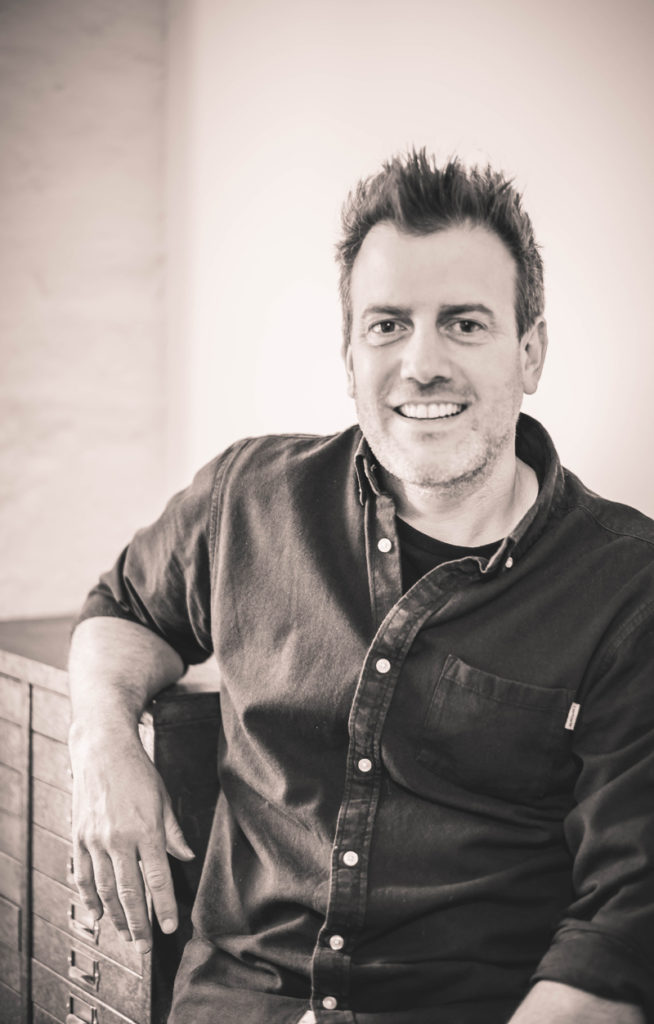 My experience with podcasts is not extensive. Mainly Desert Island Discs, to be honest, and I really think this shouldn't count because it's just a replay of a radio recording, rather than being done specially.
People use podcasts for unwinding or relaxing, commuting, doing housework and working out. There are a dazzling 850,000 podcasts and over 30 million podcast episodes, so it's not surprising they are also seen as one of the hottest marketing tools.
The other big motivation for listening to podcasts is finding things out – three out of every four podcast consumers in the US say they enjoy tuning in to podcasts to learn new things. I have just listened to one of these. It's one of a series of Meet the Maker podcasts, produced by design agency Mytton Williams for Made in Bath, an enterprise that started as a book and has now become a general celebration of the dynamic spirit of makers in and around Bath.
Lockdown was the perfect opportunity for creative director Bob Mytton and Hannah Lee of Mytton Williams to interview makers for these podcasts, which are currently being published monthly. Their subjects have included Nick Hussey from Frahm Jackets, Ben Tucker from Plane Industries, Nell Beale from Coucou Manou, ceramic artist and Bath Spa lecturer Keith Harrison and composer and musician Liam O'Connell. A new podcast is being published each month, and I have just listened to the latest one, with art director and modelmaker Matt Rees.
Matt has had a wonderfully varied career, centred around a craft (modelmaking) that he always enjoyed at school and during his degree in interior design, but which he didn't realise was a career option until relatively late. Finding a job in the modelmaking department at architect Richard Rogers Partnership in London was a catalyst, and it was here that he made architectural models for the firm, which were used for entering competitions or getting planning consent.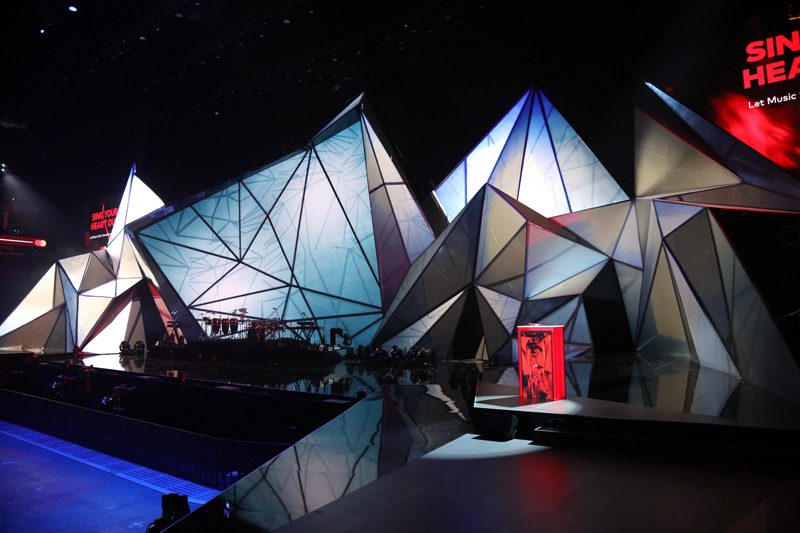 Matt has also created an amazing array of productions for some of the biggest names in the opera world and for stage shows and TV. These include stage shows for Coldplay, Take That, Stormzy's Pyramid Stage set at Glastonbury in 2019 and a succession of recent Brit Awards stage sets, working with creative director and production designer Misty Buckley. This process starts with a scaled-down model, often now a digital model, moves to a scaled-down model with colour and decoration (see opposite), before being built at full scale (see below right, the final stage show for the 2018 Brit Awards).
You'd think that moving from a scale of 1:200 for an architect scheme to 1:100 for the Brit stage designs and 1:25 for theatre stage designs might require some challenging adaptation, but it's more dramatic still because as part of the stage projects Matt is involved in overseeing the building of the physical stage. So for stage shows and theatre his role, quite literally, involves overseeing an Alice in Wonderland transition from minute visualisations to real life constructions. Which makes sense, because the models are there as a representation of what the architect or designer has planned.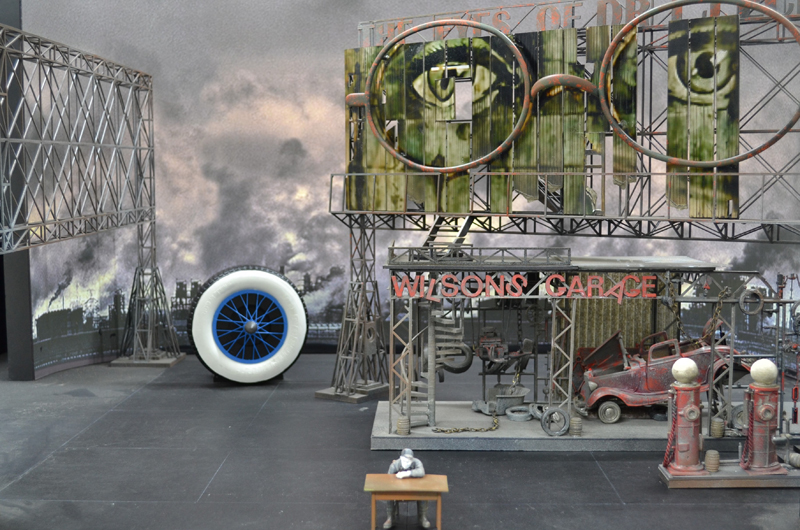 Matt explains in the podcast how the design process has changed during his time as a modelmaker, with digital technology replacing some of the hand-built elements, which can save considerable time. However he maintains that models are still a crucial factor in all the work he does. "You can now create fully rendered walkthroughs, but people love physical models and there is something intangible about a model – in the middle of the room, with people crowding around it. So technology has added to model rather than taking away the need for it."
Matt has a new studio in Frome and he is looking forward to working there with other makers when Covid restrictions have eased, so it becomes more of a communal and collaborative space. I've only covered a fraction of the podcast content, so do listen to the whole thing by visiting the Made in Bath website.
You can listen to all the podcasts mentioned above on the Made in Bath website, as well as on all well-known podcast platforms.
matt-rees.co.uk; madeinbath.co.uk; myttonwilliams.co.uk
Main image: Matt's model of the Brit Awards 2018, produced in collaboration with designer Misty Buckley. The dramatic, origami-inspired stage backdrop was to stand at 15 metres tall and 59 metres wide, comprising multiple folded and prism-shaped formations.