Jimi Hendrix, The Beatles, Pink Floyd, The Who, Led Zeppelin, The Rolling Stones, The Kinks, Art Garfunkel, Radiohead, Stereophonics, Blur, Kaiser Chiefs – this list of musical greats has one thing in common – they all played The Bath Pavilion, which over the years has played host to dozens of musical stars. Mick Ringham remembers the good old days when he used to spend Mondays down at the Pav mixing with the stars
If you are a resident of Bath then you will know The Pavilion, especially in its current role as a vaccination centre. And yet this rather drab, non-descript barn of a building has little to recommend it. This, the former temple of pop music in the 1960s, is located down a short flight of steps off the main North Parade Road in an almost forgotten corner of the city, uncomfortably sandwiched between the hideously lumpish leisure centre with its mish-mash of styles and the magistrates courts.
The Pavilion has nevertheless played an incredibly important role in entertaining the citizens of Bath over the years. The main reason for its almost legendary status is not the stark and unforgiving nature of the building, but the part it has played in bringing to thousands of local people the joy and thrills of pop music that is likely to stay in their memories for as long as the Pavilion remains.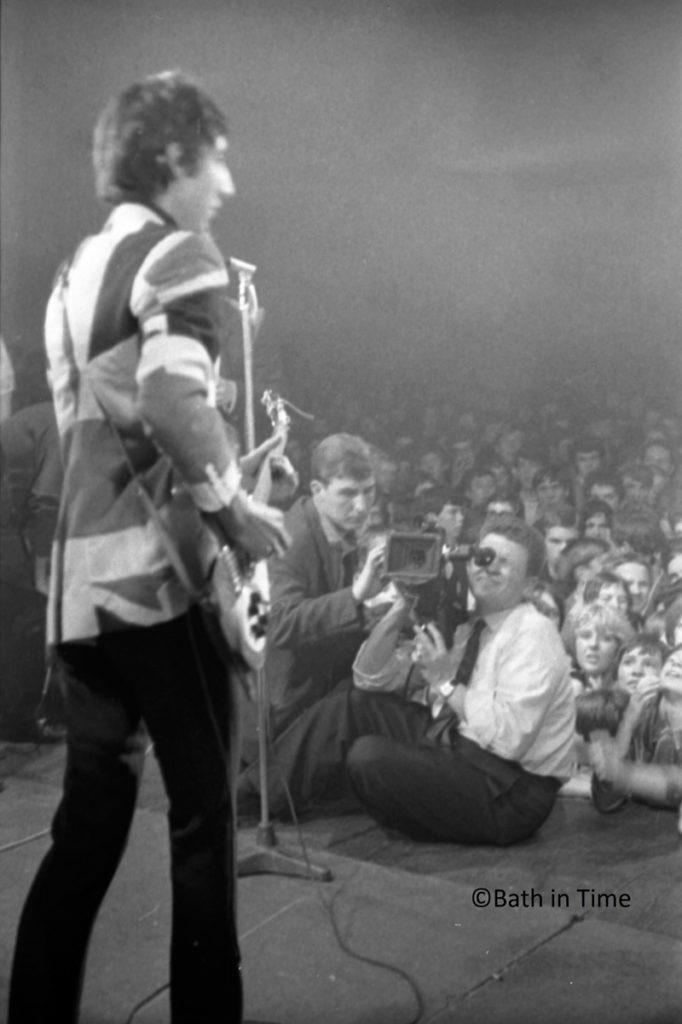 During the 1960s and 70s I was working as a professional DJ, playing gigs on an almost nightly basis on the national circuit as well as locally, however for some odd reason Monday nights were hopeless for gigs, so I found myself, along with hundreds of others, watching bands down at the 'Pav', only in my case from the side of the stage. It was a strange experience in many respects as I would be playing their records all week and on Monday nights I could be having a drink with them in the Pavilion's shabby dressing rooms or, if lucky, in the Huntsman pub at the end of the road. As well as being the so called 'privileged guest' of the promoter, I would on some rare occasions play a few records in between the acts and occasionally draw those faded curtains open to reveal some of the bands and artists that in many instances have made musical history.
The performers would be welcomed on stage either with a mixture of screaming mass hysteria or humble musical appreciation; this would depend on the music they played and the sex appeal of the artist. This is what those audiences came for and needless to say, eyes would light-up with excitement as that first, all-important number started. Some nights you couldn't hear yourself think, but who wants to think when you're having such a great time? Those kids would be involved with their heroes, not just by listening to them, but by being part of the night. Outside could be cold, wet and miserable, but in here you were worlds away and enjoying yourself with not a care to be had – you were in all honesty living the dream and it felt good.
I'm not a great one for making lists but I do recall that most of the top bands or groups, as they were called then, were household names or later went on to join the annals of cultural pop history such as the Beatles who performed here before they found worldwide fame.
I remember a multitude of acts during the Pav's heyday including the support bands, which were chiefly talented local semi-pro bands trying to get that all important break into the big-time. Certain personalities and nights stand out. The Who were almost a house band given their frequent appearances on stage, along with the Kinks who incidentally sold me their former PA system. I was lucky enough to see Tina Turner shake her tail feather, Jimi Hendrix set fire to his guitar and Eric Clapton blow the audience away.
If I was there early enough I could hang out with them, on one strange occasion playing football on the Rec with Rod Stewart and Jeff Beck and another playing cards with the Bee Gees, a game I recall losing along with five quid! But here's the thing, and it still hurts today – I missed The Beatles who played there in June 1963 – some week to take a holiday!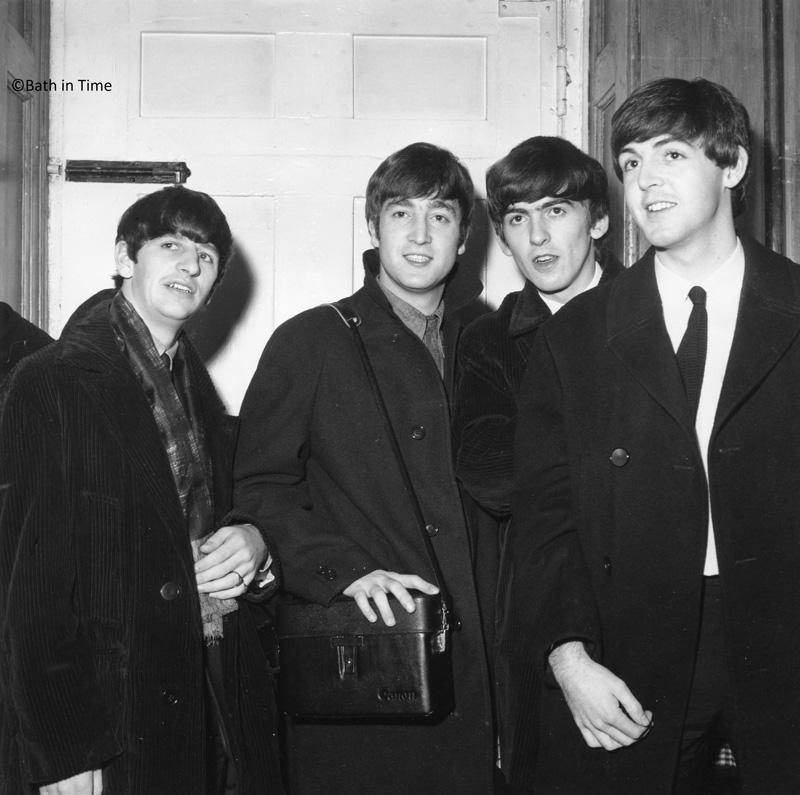 Whether or not they were topping the music charts, the one thing these artists had in common is that they were predominantly male and extremely hardworking. The relatively short time these musicians were together generated a revolution in modern music. In short they succeeded in changing the monochrome world of popular music that was prevalent at the time into vivid colour. Not only did they re-create contemporary music but their enthusiasm helped inspire many young people to explore different musical styles, and in turn form an understanding of art and fashion.
Touring the country night after night in a cramped van left the glamour of the stage far behind, with artists facing the gruelling reality of life on the road. I remember talking to Lulu about this and she recalled touring the country for months on end with a bunch of guys in a small van that was always breaking down. She said, nearly five decades later, that she could still remember the dank clothes, the smell of old socks, last night's curry, body odours and other aromas which you can probably guess, that were not all that enticing. Robert Plant told me a similar story of his first group Band of Joy, long before he formed Zeppelin and became a superstar. In retrospect it wasn't an easy life, but the one thing the vast majority of them shared at that time, was their talent along with their optimism. And let's face it, to their fans they will always be stars.
Little did I realise that I would be writing about these bands and the Bath Pavilion decades later, yet there is no doubting the fact that this somewhat tired old Edwardian building holds fond memories and has had an emotional impact on so many people. You can't buy atmosphere – it has to be created – and that's what that place was all about, grim on the outside and yet a blaze of light, sound and anticipation within.
These days I suppose it would be regarded as a little naff, but back then it was part of our make-up, part of our past – this little magic on a Monday night is never to be forgotten and is always remembered with genuine affection. The wonderful thing about music is that it can transport you back to a period of time like nothing else. So my friends, explore your attic and search for those scratched 45s, dig deep for those vintage LPs, blow the dust off that battered old record player, turn up the volume, sit back, close your eyes, and pretty soon the memories will come flooding back!
Main image: Jimi Hendrix at the Pavilion, 1967. Pictured from left to right are Mitch Mitchell, Jimi Hendrix and Noel Redding of the Jimi Hendrix Experience