"It's not about selling something, it's about being something," says Steven Day, co-founder of Pure Planet, the Bath-based green energy company with high ideals and a forward perspective, who offer a zero mark-up on the energy they supply. Emma Clegg asks Steven about the company's unique approach and uber green culture
Organisations have a habit of constraining, thwarting and suppressing. We wanted to avoid that. We wanted our people to say 'I like my company, I love going to work, it's really great and creative and open'."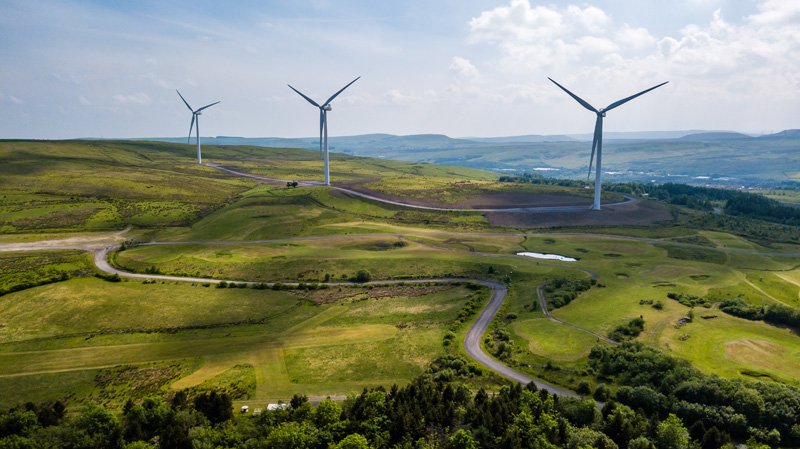 Steven Day's stated ideals about the working culture at Bath-based energy company Pure Planet is (appropriately) highly energising. The company is forward thinking, innovative, and it cares – about its staff, as well as about its sustainable energy offering.
Pure Planet is Britain's first fully digital green energy supplier. They are one of the 23 companies that are part of the Bath Unlimited brand, a collection of businesses in Bath with future forward practices and world class operations. Pure Planet offers greener, cheaper energy, with 100% renewable electricity and carbon offset gas. Their electricity is drawn from the sun and wind, and it's cheaper than power that pollutes. All their gas is carbon offset at no additional cost, seeing them investing in sustainable projects all over the world. And they were the very first energy company to offer zero mark-up on the energy they supply – with the actual cost of the energy directly passed on to their customers. They also have a mission to help Britain to net zero.
The company is relatively young, only set up in 2016, but last year it was named the South West's best company to work for, it came second overall in The Sunday Times' top 100 small companies list and is a Which? recommended energy provider. In 2020 Pure Planet doubled its staff, doubled its clients and doubled its turnover.
Steven, Pure Planet's co-founder, with friends Chris Alliott and Andrew Ralston, explains the vision and logic behind the set-up when none of the founders had expertise in the energy industry. Andrew and Steven both worked for Virgin, and later Orange and EE. "Telecoms at the front end are essentially marketing and customer services organisations with millions of customers, and this has much in common with the energy sector. At the time we were at Virgin, they were in the throes of digitisation. And the service model was changing to be more direct and digital."
"The energy sector has been slow to modernise, probably 20 years behind telecoms. So we had the experience that lent itself well to a market that needed to digitise and modernise. We also had an interest in renewables and sustainability and we'd got to a point in our careers where we wanted to make more of an impact."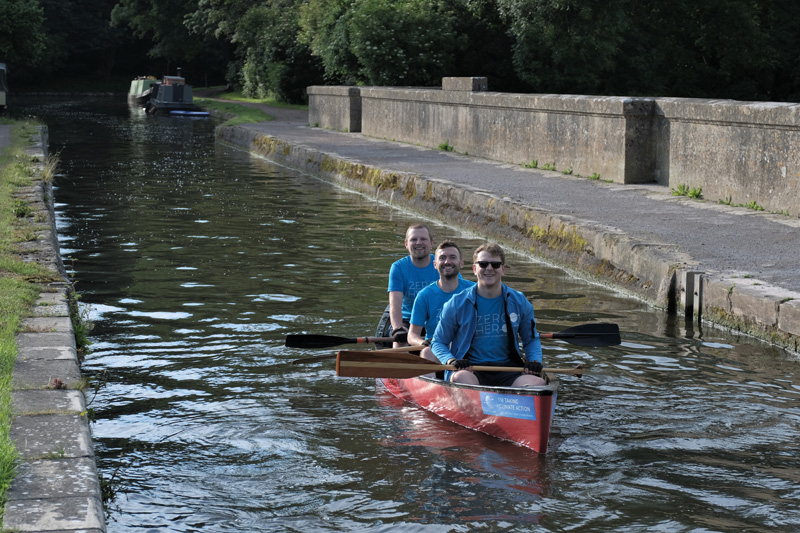 They set up with the backing of multi-national oil and gas company BP, who own 24% of Pure Planet. While historically BP has played a significant part in global greenhouse gas emissions, it now has a goal to cut them to net zero by 2050 and is increasing its investments in renewables.
The opportunity that they saw stemmed from the fact that companies offering green energy at that time were charging a premium. "Even some of the Big Six energy companies were offering green tariffs, but they were all very expensive. And the fact that green was being marketed as a premium we thought was the wrong way round. It just does not address climate change, if the thing that you must do is being charged at a more expensive rate."
When they looked into why green energy was offered at a higher rate, they had to probe deeply. "When we spoke to consultants and people in the industry they all said 'green is more expensive'. And when we asked why and really pushed, people would say, 'Oh because it is'. And we said 'Well who said? Where is the rule book that says this?' And people didn't really know.
"It seemed that because it was morally more worthy it needed to come under a premium package, only bought by aficionados and people wealthy enough to assuage their conscience. Our view was that this was just not the way forward. If being green is the preserve of just a few, we're never going to get there. So we tried to flip it another way."
Every sustainable twist that we put on our activities has a moral to it. It's a statement.
"Back in 2017, if you chose a green tariff, you'd typically pay 20% more than the average price," Steven explains. "Pure Planet is around 15-20% cheaper than the prevailing market price. So we've won that battle and we're really proud of that."
"In the early days we used the phrase, 'Green for less than brown'. We wanted to provide renewables more cheaply than the conventional alternatives. A friend of ours called it a double no-brainer. No-brainer number one is that it's cheaper. No-brainer number two is that it's greener – so why wouldn't you do that?"
Pure Planet's electricity is 100% renewable – a mixture of 89% wind, 11% sun and some hydro power – and their gas is carbon offset, enabling the balancing out of gas emissions by helping to pay for emission savings in other parts of the world. "In the UK, four in five homes rely on gas for their heating and hot water. And while gas central heating was a real innovation in its time, it's now an old technology, and we need to transition off it. So in the next couple of decades we'll all need to swap our gas boilers out."
This will mean the widespread use of heat pumps and electric boilers. But in the meantime what can we do? "The next best thing," says Steven, "is carbon offsetting. It's not perfect, a sticking plaster from an environmental point of view. But carbon offsets often come with additional benefits, helping communities to thrive in difficult circumstances.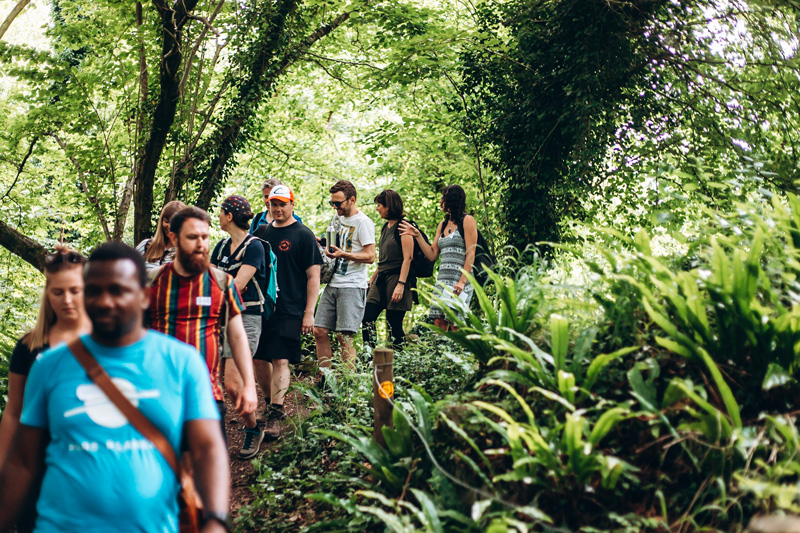 "If you look at a typical bill from a dual fuel home, most of the spend is on gas. Homes using gas generate nearly four tonnes of carbon dioxide emissions each year. No one was addressing this, so we are working towards it. Carbon offsetting neutralises it and it's better to do that than not do it at all."
Steven says that one of the upsides of the pandemic is that with more people working at home, there's been a greater interest in renewable energy. "People have been more conscious of the lights burning and the heat being on, so there's more interest in going green." The company also spends time lobbying the government to address why new-builds are still going in with gas boilers. "It's a few years before this changes, but it's coming," says Steven.
One of the major carbon offset projects that Pure Planet are involved with is planting and protecting trees in the Peruvian Amazon, and it has smaller investments such as wind farms in North Africa and Morocco and supports the clean energy transition in the Philippines. All these projects come with UN Standards, set up after the Kyoto Protocol was adopted in 1997 and designed to help areas that can protect and preserve forestry. So each project has a value in terms of how much carbon offsetting it will achieve.
Pure Planet has a secret weapon, a People Director, Richard Roberts, who Steven worked with at Virgin. "He was in a large way responsible for the culture that had been created at Virgin Mobile. We as employees loved working there – it was a great place to be. The way the company tried to run its companies from a people perspective was really impressive. It tried to liberate and to give people authority, autonomy and responsibility. And allow them just to be themselves. And that was quite refreshing.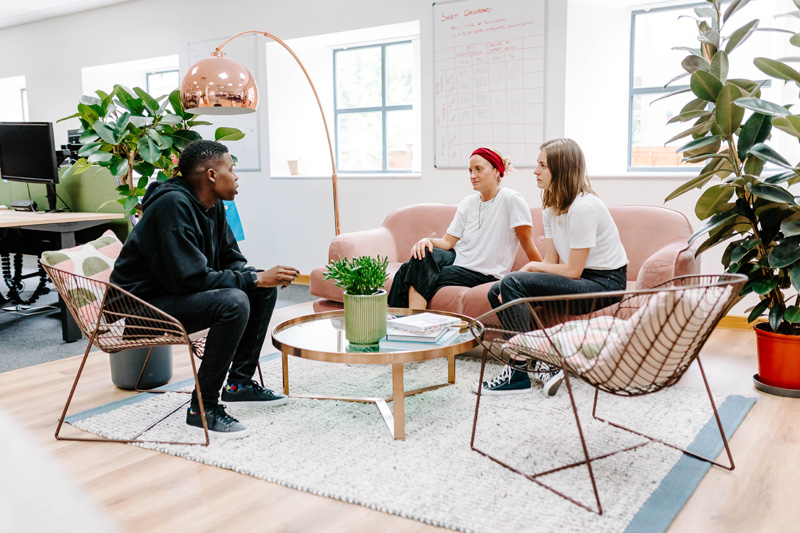 "When we were setting up the company, we called Richard in the first week. We spent a lot of time at the beginning formulating the culture, ethos and practice that we wanted to create. We decided that there wasn't a rule book. We had this running joke for the first few weeks, "What would Richard Branson do?" and "How can we better that?".
"We've tried very hard to create a company that is unique and special," explains Steven. "There is a sense of trust that has to come through in an organisation. People go to work as adults. If you recognise that the individuals have adult lives and families and they have the vote, why aren't they treated with that kind of respect and freedom inside the workplace?"
This culture has resulted in some special offerings: equal parental leave for men and women, the carbon offsetting of people's commute to the office, and unlimited holiday. "Our holiday provision goes back to reasons of trust. And to avoid people having to bunk off if they need to take a child to the doctor. If they have used their holiday up and want to take a week or two to recharge, that's also fine. What happens in reality is that people value the freedom but it's not abused."
The sustainability ethos is all-pervasive – company cars are electric, and they have an electric bike scheme. Three members of staff recently did a shared carbon-free commute to the office in a canoe, arriving at 9am for a celebratory breakfast with the whole office. If they have guests, vegan food is served. "Every sustainable twist that we put on our activities has a moral to it. It's a statement. And it makes a big difference to how people perceive the organisation."It's not about selling something; it's about being something. So we are constantly questioning ourselves. Striving every day to offer a service to the public. So it's a much wider principle than being green – it's also got to be good."
purepla.net; bathunlimited.org
Main image: Co-founders Steven Day, Andrew Ralston and Chris Alliott