Sadly, Lord Bath – the 7th Marquess of Bath – passed away on Saturday. We would like to remember him with this piece from our August 2010 edition when Mick Ringham interviewed Lord Bath at his home in Longleat, for our popular column called Face the Music.
---
The 7th Marquess of Bath is no stranger to controversy, whether for his unconventional lifestyle or for the fact that he refuses to conform to the general stereotype of his title. In the past he was notorious for his 'wifelets', his erotic murals and his family feuds. Today, he continues to make his own statement.
In music, as in all the other areas of his life, his approach is personal and individual. He is a competent guitarist, which is no mean feat considering he lost the top of his index finger in a boating accident in France many years ago. "My family were not really musical, but my sister Caroline played the piano rather well," he says.
He is married to Anna Gael Gyarmathy, by whom he has two children – Lady Lenka Thynn and Ceawlin Thynn, Viscount Weymouth. The 2010 Sunday Times Rich List states that the 7th Marquess appears to live in a parallel universe – but don't be fooled, this is one shrewd, if eccentric, businessman with estimated wealth of £160 million and since inheriting Longleat in 1992, he has developed the Wiltshire stately home into a lucrative tourist attraction.
Now in his late 70s, he has recently handed the reins of Longleat Enterprises, which includes the Cheddar Caves site, to his son Ceawlin. The Marquess will continue to live at Longleat and is currently working on his autobiography.
Is there one person in musical history that this old Etonian would wish to spend an evening with? "That's a difficult choice, as I admire many musicians but I suppose it would have to be Mozart. What a fascinating experience that would be". Perhaps for both of them.
The Beatles had a magical influence on the whole of youth culture. The music they gave us during those years have shaped generations of musicians to come. They rightly deserve their place in musical history.
Lord Bath's top ten choices are:
• Batucada
Percussion is the first primitive music, the awakening of dance. Batucada music from South America has it all, salsa, funk and samba. The rhythm and movements are absolutely timeless, it makes one want to dance around the room with joy.
• JS Bach Flute Sonatas
I picked this solely for my leisure or, as I like to call it, lazy time. There are certain pieces I can listen to again and again, during those odd moments when there is a lull in the day. The flute is such a beautiful instrument, full of emotion just waiting to be released.
• Stravinsky Rite of Spring
Always reminds me of dinosaurs, mainly because I first heard it as a back track to a Walt Disney cartoon. It is truly beautiful and profound, indeed mystical. To me the imagery it creates is fascinating.
• Bruckner 7th Symphony
One of the most beloved of Bruckner's works, which took him two years to compose. The Symphony has four movements and in all honesty is the music of the past, present and future. I find his a joyous composition and strongly personal.
• Leonard Cohen Bird on a Wire
His songs speak for us all. What creative energies are at work here, certainly a man of vision. Cohen is a poet with a uniquely original voice, who has successfully merged lyrics with his musical score. Just one song of many that I admire from him.
• Richard Wagner The Pilgrims' Chorus
This is from the opera Tannhauser, the story of a man caught between two conflicting ideals of woman. It is a cornucopia of several legends, the mixture of history and fiction. This is a great romantic piece and gives me a feeling of inspiration.
• Sidney Bechet Les Oignons
Takes me back to my youth, as a young man in Paris practising on my guitar and it was, incidentally, the first song I ever learnt. Bechet was a great inspirational force in the jazz movement during that time. In fact he was among the most thrilling sounds in early jazz. In France he was regarded as a national hero – although he was born in New Orleans, he moved permanently to France in the 1950s. In the late 1950s and early '60s Paris was alive with his music: what a wonderful time that was.
• The Band of the Grenadier Guards The British Grenadiers
Living in London at the tender age of three years old, I would hear the band marching up and down the street. My nanny told me that this particular song was written for me, as my Christian name is Alexander and the first line is: "Some talk of Alexander…" So every time I heard the Guards strike up this march, it put a smile on my face! Did I believe her? Well of course I did.
• William Blake Jerusalem
I consider this wonderfully patriotic. Blake vows never to give up his spiritual battle until this 'Utopia' is delivered to England, a land he sees as beautiful and pleasant and full of potential. This is stirring music and takes me back to memories of my school days at Eton, many friends and tutors.
• The Beatles Lucy in the Sky with Diamonds
These artists had a magical influence on the whole of youth culture. My father promoted many pop concerts at Longleat, including The Rolling Stones; alas, he never managed to sign up The Beatles. The music they gave us during those years have shaped generations of musicians to come. They rightly deserve their place in musical history.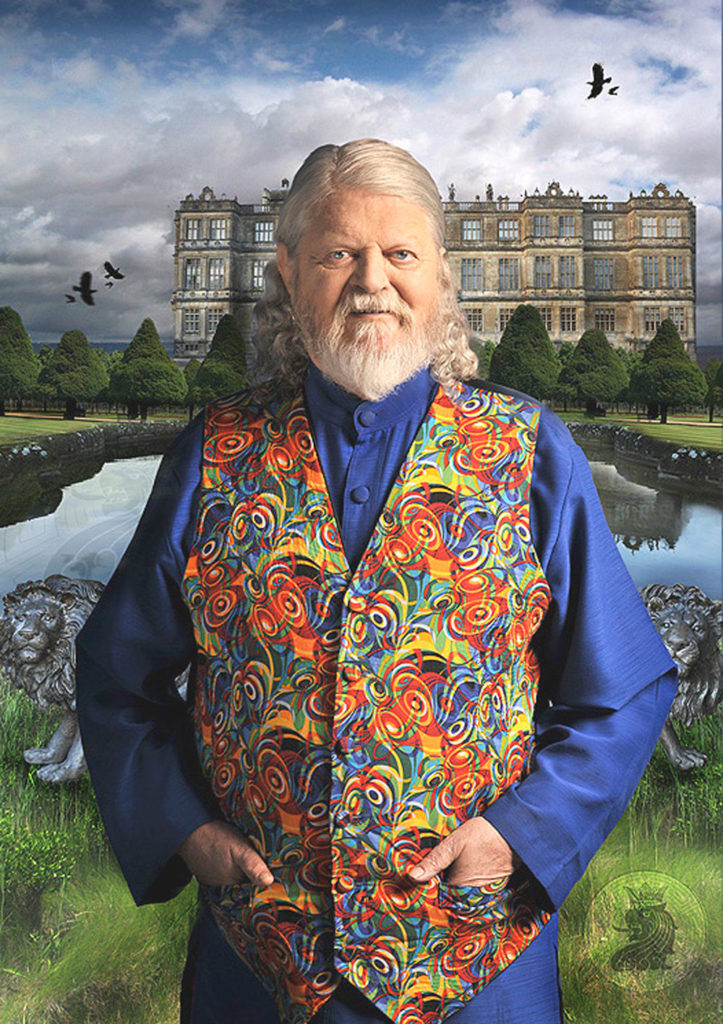 Eccentric aristocrat and one of Britain's most colourful characters – Alexander Thynn, 7th Marquess of Bath died on Saturday of the Covid-19 virus at the Royal Bath United Hospital.
He will be missed.