…and find luxe looks for less.
Lovers of thrifted, sustainable fashion can now find gorgeous, curated style at Dorothy House's new online shop. There's a triple benefit – you can save money, support the environment and the work of a local hospice charity
Visit Dorothy House's new online shop and find sartorial treasures to look great and feel good, knowing that your clothing choices save beautiful things from going to landfill and support health and social care in the community. The enterprise was a recognition of the huge surge in young people shopping in charity shops, a new generation keen to find unique pieces within their budget, that no-one else has and which tell a story.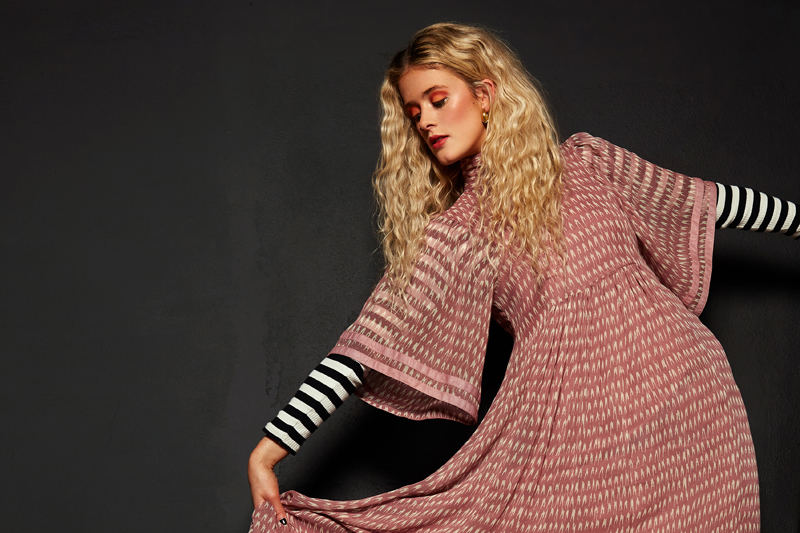 With online shopping as the growing choice of many consumers, DorothyHouse.Shop now provides an opportunity for people to get their fashion fix in a way that is friendly to their pocket and meets their desire for originality, while supporting a great cause.
The Dorothy House team have done all the hard work, sorting the most unique and special items and putting up new finds every day, with garment prices at a fraction of High Street prices. The images here by fashion photographer Egle Vasi were commissioned to inspire contemporary consumers to be unique and playful in their day-to-day choices, with make-up artist and hair stylist Chantelle Moody creating modern and original looks and stylist Anna Power pulling together fun outfits which show that clothing is part of our personality and also our armour – creative but strong, fun but powerful. Second-hand clothing has endless possibilities and can compete with the new, any day.
All profits go to charity Dorothy House which provides holistic care and support to people with a life-limiting illness, the dying, their family members and carers.