Andrew Gordon Brown joins Kingswood School as its headmaster this month. He tells us about rowing for South Africa and how it inspired him to become a teacher and explains why he welcomes his new school's big airy campus and large indoor spaces
Q: How do you look back on your time at Truro School, Cornwall?
It certainly doesn't feel that I was headmaster there for nearly eight years. How quickly it seems to have gone. Truro School was my first headship and you learn that nothing can fully prepare you for the role other than doing it. I loved my time there; it has been enjoyable, challenging, interesting and rewarding. When I moved to Truro in January 2013 someone observed that as a head you are likely to overestimate what you think you can achieve in a year, but underestimate what you can achieve in five years. Looking back over my time, I think this was right. I inherited a good school and I hope people would say that I have moved it forward in many positive ways, but it takes time to shape and influence a school's culture.
There are a good number of things that I am proud of: the strength of the leadership team I have built and the quality of the staff I was able to recruit and develop, the breadth of the enrichment programme enjoyed by our pupils, the wonderful partnerships that we forged with other organisations which allowed our pupils to excel in areas like music and sport, and the reputation we have built as an engaged member of our local community, to name a few.
Q: Are you and your family all relocating to Bath?
We are all relocating in the sense that Bath will become home, but next year I will have three children in different schools, my eldest daughter will be boarding at Truro School for her final year as she completes her A levels, my son will be boarding at a school in Oxfordshire for his A Levels (and a bit of freedom from his dad!) while my youngest daughter has already been at Kingswood for a year and can't wait to return to start her GCSE years.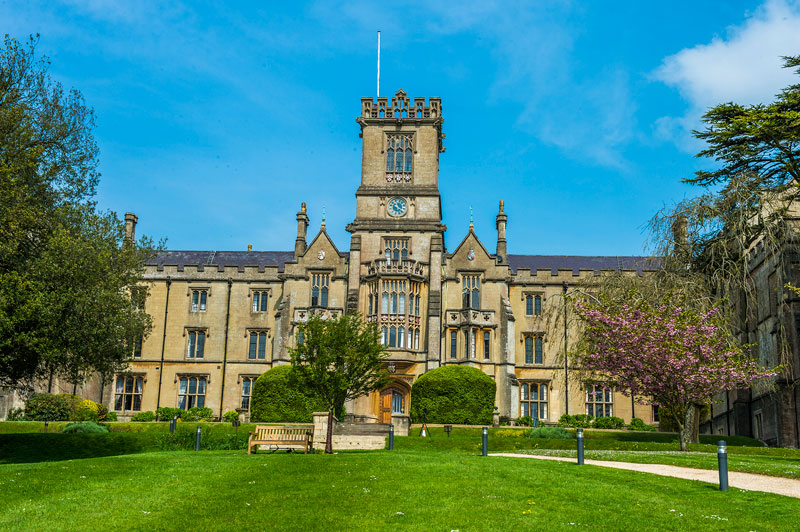 Q: What do you see as the initial challenges of your new role, which will have been hijacked by Covid?
Hijacked indeed! I would summarise the initial challenges/priorities as threefold: to ensure that the reopening of school happens in the safest possible manner and that the precautions and processes are in place to minimise the risk of contracting and spreading the virus; secondly, to carefully reintegrate our pupils back into school life, mindful that there will have been a wide range of individual experiences during lockdown and so many different pastoral contexts that will need to be supported, and finally, to ensure that the pupils continue to enjoy the very best education of breadth and balance, even as we work within the parameters of government guidance.
Q: What can be done to ensure that the quality of education won't suffer from Covid-19 restrictions?
Kingswood is in a very fortunate position when it comes to welcoming pupils and staff back to school. We are blessed with a big, airy campus with many different classroom blocks and large indoor spaces. Small class sizes are the norm which certainly facilitates physical distancing during the day.
We have zoned the classrooms and so have year groups taught in separate areas for the vast majority of the time. If another group has to enter one of these zones, and for shared specialist classrooms e.g. labs, we have allowed a lesson for cleaning before another group uses the room. We have made plans for enhanced cleaning and new sinks are already in place around the school. We have also secured extra toilet facilities secured in order to have separate blocks for each year group. We have signed up to the Boarding School Association's Covid Charter to ensure our boarding pupils are kept safe. Returning boarders have the opportunity to quarantine in the boarding houses in the fortnight before term starts, should they so wish.
Our teachers were generally very pleased with the academic progress pupils made during lockdown. The creative challenge has been to ensure that we can continue to offer the breadth and balance of co-curricular activities that the school is so well known for.
Q: What level of normal service do you think Kingswood can offer when school starts in September?
We learned some valuable lessons when the vast majority of pupils at Kingswood Prep School came back last summer term. I'm sure it will take a week or two at the senior school for everyone to get used to the new way of working, as year groups and boarding houses operate in their bubbles, and observe the stricter protocols in place.
There are some obvious areas where 'new normal' will be quite different given the limitations of getting pupils physically together for things like chapel and weekly assembly. Likewise with the restrictions in sports like rugby and hockey, the games programme has had to be altered. Overall, I expect the educational offering to continue to be excellent, broad and balanced.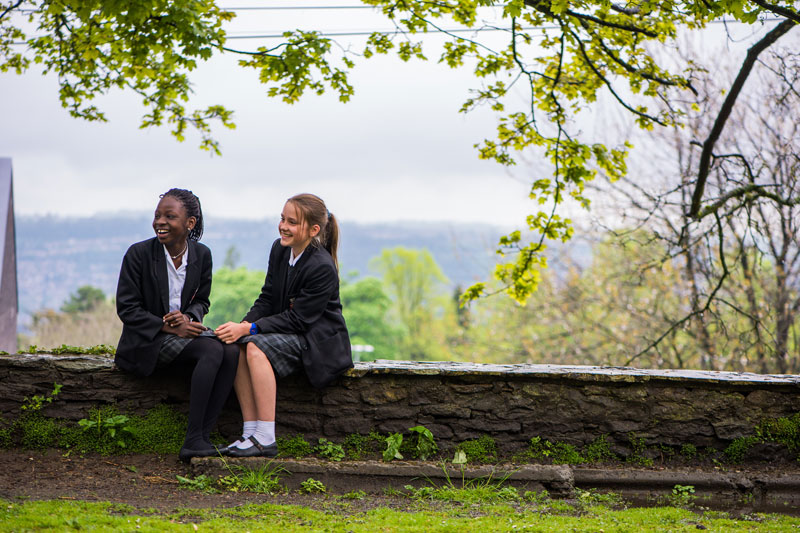 Q: Covid-19 aside, what do you see as the direction of your headship of Kingswood?
Kingswood offers an education which, at its heart, places a huge emphasis on the quality of relationships between people and where the values of love and kindness underpin the pursuit of excellence in all areas of school life. My job is to ensure that Kingswood earns the reputation as the first choice school in Bath and the south west, from parents looking for such a community for their children.
Q: Your background is in South Africa – do you miss living and working there?
Despite its many challenges, I love the can-do attitude and enterprising nature of South African culture. It is the most beautiful country and as someone who loves the outdoors, the majesty of the landscape and hospitality of the people always draw me back. That said, for well over 20 years I have felt totally at home living and working in the UK where I intend to stay.
Q: Having worked as a chartered accountant, what drew you to the teaching profession?
It sounds clichéd but the short answer is that I wanted to do a job where I was able to make more of a positive difference to other people's lives. I'm sure it also had something to do with rowing. Finding and fulfilling my rowing talent was truly life-changing, opening up so many opportunities. I was keen to share some of what I had learned along the way. Teaching and coaching was an amazing way to do this.
Q: You trained as a chartered accountant, have qualifications in agricultural economics and social studies, have rowied with the men's eight for South Africa, and have an interest in music and education. It sounds a pretty ideal combination for a head who can make a difference. How do you see your new role?
I see the school's mission to produce confident, compassionate, unpretentious young people who are ready to lead fulfilling lives and change society for the better. I have benefited enormously from the experience of doing different jobs in different sectors on different continents, and I would like all Kingswood school leavers to be able to respond to a good opportunity wherever in the world it may be.
Q: Kingswood has 1,100 pupils from 9 months to 18 years, a wide spectrum of ages. How do you get to know classes and individuals?
It is a real priority of mine to get to know the pupils and staff, and I manage my diary so as to get out and about and be visible around school every day. Getting to know individual students by name takes time and I have various strategies including teaching lessons, hosting lunches and attending loads of school events. I also give myself homework to study class photo lists!
Q: Were you able to meet the school's previous head, Simon Morris?
I have had the pleasure of knowing Simon for quite some time. Kingswood is a school associated with the Methodist Independent Schools Trust which owns Truro School. This link has enabled me to work with Simon and other MIST heads for many years.
Q: What are you most looking forward to about being in Bath?
Since I was appointed to succeed Simon Morris, I have heard only great things about Bath. I'm looking forward to the opportunity to become part of the local community and, as much as I've loved living in Cornwall, I'm excited about living in a more cosmopolitan area surrounded by a network of other really good schools.