When you specialise in immersive performances, how do you reinvent yourself in a post-Covid world? Andy Burden, Artistic and Executive Director of The Natural Theatre Company, considers the future as they celebrate 50 years
This year was going to be a celebration of 50 years of The Natural Theatre Company. We had many fabulous performances and community projects planned. However, 2020 has turned into something very different. Like many arts organisations we have had to reboot in 'safe mode'. It's been a time to rework our admin systems, and to work with social distancing.
We are proud to have been one of the first companies working again after the first lockdown as our performers reappeared at The Roman Baths on 6 July. We were also one of the last companies to perform before lockdown with the sell-out Dirty Bath at The Rondo. But 2020 has also been a chance to reflect on where we have come from and where we will be going in a new post-Covid world.
In the beginning
The Naturals appeared in the late 1960s when the city was a soot-covered, blitz-damaged mess. But its heritage, its natural beauty and its cheap rents meant there was an influx of artists. A number of them got together in 1969 to create Bath Arts Workshop which gave birth to The Natural Theatre Company. They would perform anywhere, in theatres, at festivals, in 'happenings' and community fayres, and from this their iconic street theatre evolved. During the 1980s the Arts Council and the British Council supported the company and through the 1990s performances at corporate events increased. Our lottery-funded building was purchased in the mid-1990s and, in 2000, the Naturals became resident at The Millennium Dome.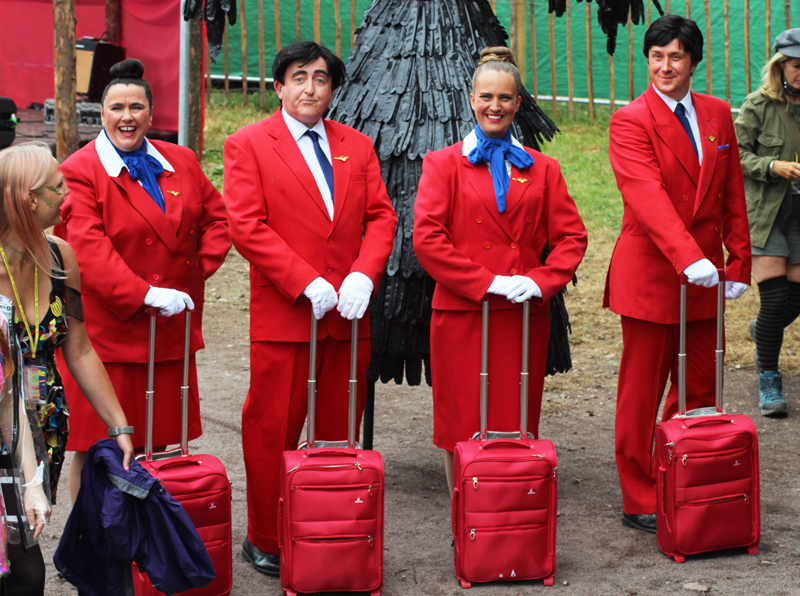 Then came the wilderness years – work slowed, cheaper copyist companies appeared, the 2008 crash reduced corporate income and in 2011 the Arts Council withdrew its funding. With key founders and staff retiring, had the Natural Theatre Company come to a natural end?
In 2014, I was appointed as Artistic and Executive Director and had to write a new plan on a blank piece of paper. Bringing in new staff and performers, we started more work in community arts, the heritage and tourism sector and built new immersive shows. The company had always been driven by visual impact, but now we were carrying stories with the characters and spinning an interesting narrative.
We have developed new wandering shows that are a hilarious mash-up of classic authors' plotlines, Austen Undone and Shakespeare Undone. We recreated a First World War field hospital in a community project in Queen's Square and performed to celebrate 250 years of the Royal Crescent. We are at the Roman Baths every day presenting characters that bring the site to life.
Our community work has given birth to our Theatre School, a place for adults and young people to gain confidence, get creative and have fun by giving hilarious performances in strange places. Our classic core pieces such as The Coneheads, The Flowerpots, and Pink Suitcases continued, but we added some new scenarios such as the Cabin Crew, the Ghosts of Festivals Past and the A La Carte Waiters, and often created bespoke characters especially for an event.
It has been interesting to reflect on those old pieces. The Coneheads were originally tourists to Bath, but became aliens visiting earth. Looking at them, you can see the time from which they were born: many were inspired by the comedy icons of the 1970s. The Housewives were a tribute to Monty Python, Businessmen were straight out of Dick Emery and the Jobsworths seem based on Ronnie Corbett's costume in the classic Four Candles sketch. The company was taking its inspiration from the best, which is why the Naturals have stood the test of time. But in the 1970s it was easy to make satirical comment by poking fun at the uptight establishment from the 1950s.
Moving forward
In 2020 we are asking ourselves what do we laugh at now. Like all businesses, we need to be agile and responsive to the needs of a new world. Amid the Covid pandemic, serious challenges have come to the fore. We all have a responsibility to act on the issues raised by the Black Lives Matter Movement. We have seen the effect of our actions on our environment during the spring lockdown. We are aware of the danger of polarised opinions in America and have to negotiate the changes of living outside the European Union.
There are a lot of serious matters in a serious world and this can be frightening for a business that trades in laughter. But we have never needed to laugh as much as we do now. After all, laughter is a great coping mechanism. It can ward off anxiety and confusion and help us make sense of the world. It is one of the few emotions we show and share readily. I think comedy is one of the highest forms of art. It is often belittled or taken for granted, but there is huge creative artistry in making someone crack a smile. With so many new sensitive issues and changing taboos, comedy has never been more artistically challenging.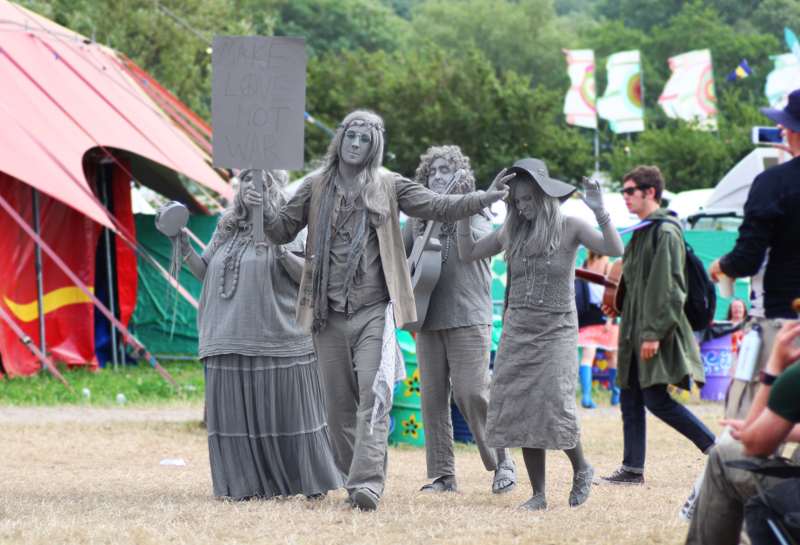 We have to ask ourselves, is comedy necessarily offensive? How close to boundaries do we go? We don't have the answers yet, but we know we can experiment and find new ways of being funny. Our next planned performance – if lockdown ends – is to perform a series of Lost Pantomimes on 12–13 December, wandering the streets of Bath as if they have been kicked out of the theatres. We must seriously ask ourselves if a cross-dressing Ugly Sister is offensive to the LGBTQ+ community. Or is it acceptable because this is a well-loved tradition, borne from the ban on female performers in the 1600s. Is it OK because it also celebrates women performing as men? We will try it and see.
We have already found it is less important to make people howl with laughter all the time. We can now build a story with humour along the way. We know we can create characters that contemplate serious subject matters, but just happen to be funny people.
How will we address the issues raised by the Black Lives Matter Movement? Our heritage work needs to explore more uncomfortable stories covering slavery, racial hatred and people sidelined because of their colour or ethnicity. Our new Hidden Heroes community project funded by the National Lottery Heritage Fund will celebrate unsung characters who have had an impact on local history.
Celebration is the key word – celebration is joyous and empowering and fuels a laughter that honours rather than denigrates. There is a lot for us to do while the pause button is pressed. We are trying to do as much as we can. The challenge of working in a socially distanced world is considerable, especially as we put on immersive performances: our audiences aren't distanced from the performers…we mingle.
One of the great things about the arts is that we always survive whatever crisis tries to knock us down. We are improvisers, problem solvers and team players. We can think out of the box and we can always come up with a new idea.
I have read about how the world has changed forever and how working at home and communicating through video conferencing will be more mainstream. But how many of us prefer a life lived through a screen in the same space every day? I think the vast majority of us will want to get together again and celebrate. People are desperate to see live performances again. The very withdrawal of live performance art has proved how we need to come together and share through the arts.
When the nation gets out on the streets again and we can rub shoulders with strangers; when we can feel the shared joy of the crowd and throw our arms around our friends; when the nation can have its much needed group hug, The Natural Theatre Company will be there to entertain you.