Promoted content
Topsteer Mobilty sell all the latest new mobility scooters and offer a superb range of quality reconditioned scooters at great prices, all with new warranties saving their customers hundreds of pounds. They also sell and deliver Scooters, Powerchairs, Wheelchairs, Beds, Riser Recliner Chairs, ramps, hoists, and fit batteries.
They understand customers all have different mobility needs and budgets and find that if they just take the time to listen and talk 9 out of 10 times they can help solve a customers mobility needs and help them save money.
They offer COVID Safe Home demonstrations across Bath Bristol Somerset Wiltshire & Gloucester or you can make an appointment at their showroom and warehouse near Keynsham where customers can visit and test drive lightweight fold up pavement scooters and larger road legal mobility bikes and scooters.
They also protect their customers with specialist scooter insurance:                                     
Public Liability, 24/7 Breakdown Cover and Extended Warranties.
A lot of people believe their home insurance will cover their scooter but that is not the case. As soon as the scooter leaves your home you are not protected. Also all scooter owners should have scooter public liability. It does not cost very much to insure, but If you were sued in an accident it could run into many thousands of pounds.
Topsteer Mobility are also official representatives for the supply of the Uk's largest choice of Stairlifts and Lifts inside and outside your home, for Sale and for Hire. They can arrange free and no obligation valuations. Also when there is an imminent or emergency situation of someone leaving care or hospital to come home, they can usually arrange a next day stairlift installation.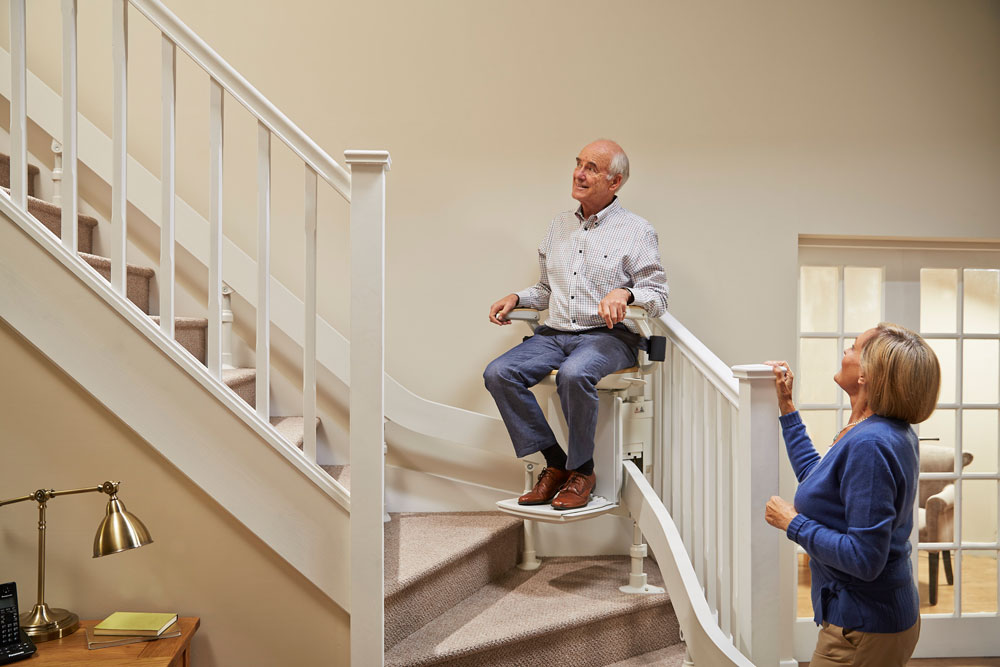 Topsteer Mobility are part of Topsteer Challenge a non profit company who over the last five years have supported & fundraised for charities and local good causes across Bath Bristol & Somerset. Contact your friendly local Topsteer Mobility team for a COVID SAFE appointment or for more information telphone 07758 720059 or email topsteermobility@gmail.com
Take a look at their website at: www.topsteermobility.com
SPECIAL OFFER TO ALL BATH MAGAZINE READERS.
Mention The Bath Magazine to receive £100 discount off any of new scooter on sale at TopMobility.
Offer ends 31st May 2021.
---