Illustration by Brian Duggan
The 92nd annual Oscars ceremony is a little earlier this year. We'll know who will be holding up those golden beauties once all the Hollywood luvvies have settled in their Dolby Theatre seats on the evening of 9 February. A few years ago – 27 in fact – I was sent to Los Angeles by HTV West to take my place on the edge of the famous red carpeted entrance way for the 65th Academy Awards ceremony. It was the year Peter Lord of Aardman Animation was personally nominated, along with actress Miranda Richardson, whose parents lived in Bristol. How chuffed l was standing there in my tuxedo shouting out "British television!" among all the other journalists vying for attention and sounding like marketeers selling their wares.
In front of me were the likes of Sophia Loren, Emma Thompson, Jack Nicholson and Whoopee Goldberg. Needless to say it was the year when our west country-based nominees didn't get to take something home for their mantlepiece.
This was a time when the term 'social media' would have only referred to press coverage of people living on the dole. I only have one photograph to remember the experience. It's of me outside the Dorothy Chandler Pavilion in 1993, pictured alongside the American cameraman my boss back home had hired for the day. How much more visual would have been my memories of the event if mobile phones had then been available for me to be able to 'bang off' selfies with the stars!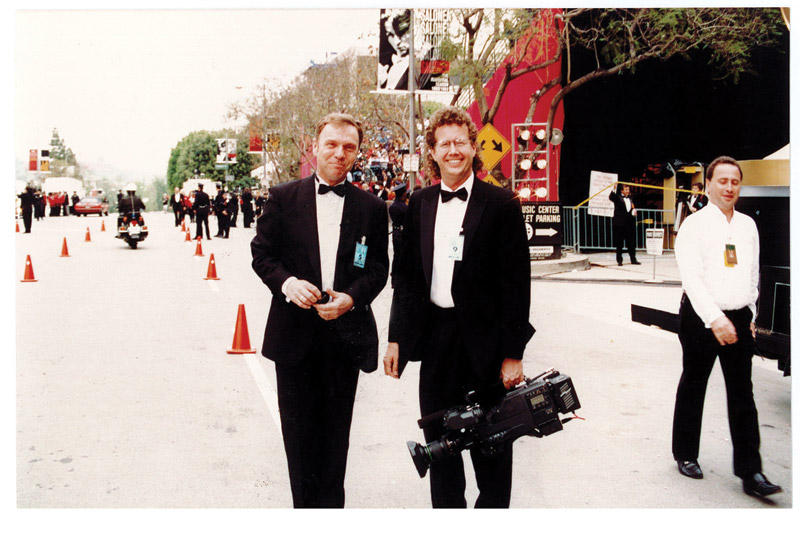 We're all up there in the star-filled heights now, and basking in the glory of being international Facebook, Twitter and Instagram celebrities. Our alternative reality is the internet on which we can share every moment of our lives.
Talking of gadgets, HTV West had a new-fangled Polaroid camera which I took with me when I came over to Bath to do a story about Anthony Armstrong-Jones, Lord Snowdon. Apart from being one-time husband to the Queen's sister, he was a celebrity photographer and was holding an exhibition in the Octagon Chapel off Milsom Street, the headquarters of the Royal Photographic Society from 1980–2003. In fact Princess Margaret carried out the official opening in 1981. I was cheeky enough to ask him to take a photo of me with the camera while I was sitting on a four-poster bed – a central feature of the exhibition, for reasons I cannot remember. Proudly I brought my photo by Lord Snowdon back to base. Then it dawned on me that I had not asked him to sign it. So its provenance relies on you accepting my word. Just think of the selfie I would have grabbed with the man.
Even worse for me was being able to take tea in London with Bristol-born actor Archie Leach – you may know him better as Cary Grant. He wouldn't do a filmed interview, so we chatted and I made notes. While he was reminiscing about life in the west country, a photographer working for the cosmetic company Mr Grant was representing took our picture. I couldn't interrupt him – as he was in full flow – to ask for a copy of the photo. By the time the Hollywood legend had had enough of my company, the photographer was long gone.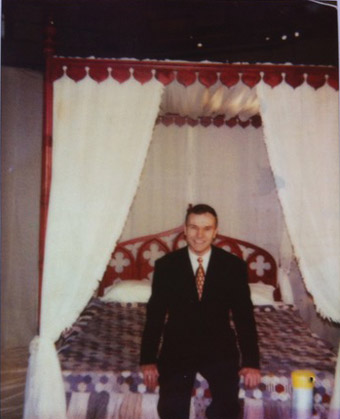 Lord Snowdon has left us so I can't send the Polaroid away for his verification, and as far as my chat with Cary is concerned, I cannot even remember the year we met.
A mobile phone would also have come in handy when Joan Collins came to Bath to press her hand in plaster and add her bronze imprint to a fountain forming a centrepiece in a commercial development being constructed alongside the New Theatre Royal. Another golden moment for which I only have a fading memory.
Of course it could be argued that all those instant images dumb down the whole celebrity thing. This golden oldie will leave tweeting to the birds.
Richard Wyatt runs the Bath Newseum: bathnewseum.com