While all our lives have changed beyond all recognition in the last couple of weeks, we feel particularly for those who are in crucial stages of their educational journey. We hear from Henry Skinner from King Edward's School, who was due to take his GCSEs this summer, and from Ruby Bosanquet who is in the final stages of an MA in Creating Writing at Bath Spa University, about how they are coping with their changed circumstances
Henry Skinner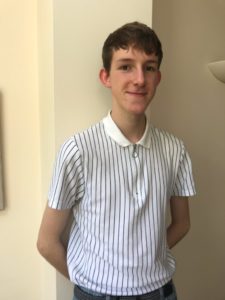 A few weeks ago, as a 16 year old, GCSEs seemed to be the most central, important aspect of my life so far. Indeed, I had been spending the best part of two years cramming in endless reams of information, from the equation for acceleration, to memorising 450 lines of Latin and Greek set text. And then suddenly, in what seemed to be a throwaway comment from the Prime Minister on 18 March, it was gone. Without warning, this enormous hurdle that I had been spending months preparing to tackle was removed.
It was a very strange feeling; like having a rug pulled out from under your feet, leaving you off-kilter and not quite sure how to continue. I'm sure many must think Britain's young people to be ecstatic at this news, and whilst there is certainly an element of relief, I know that I myself and many others are both overwhelmed and frustrated. Unlike other years, we won't have the satisfaction of taking pen off paper in that final exam, going to prom and enjoying time with each other, and making the most of a seemingly endless summer break. That sense of accomplishment has been taken away from us. Moreover, there's the worry and uncertainty surrounding how we are to receive our grades; after all, with mock exam results playing a key role in determining scores, it is likely many people will end up disappointed.
Of course, I don't mean to sound like I'm complaining; in these difficult times, there are obviously people in far worse situations, such as NHS workers, the vulnerable and the elderly. I must also point out that there are many positives to this situation. With so much free time on my hands, I have been able to invest more effort into hobbies that, without quarantine, I may never have even discovered. For example, for the past week I, as an avid drama student, have been taking part in an online scriptwriting course supplied by the University of East Anglia, through which I am not only developing invaluable skills, but have also made connections and friendships with like-minded people all across the globe. I've also managed to coax myself back into reading regularly, as well as baking, cooking and working out using online videos.
However, a key problem for me, one that I know many others to struggle with, is going so long without being able to socialise with friends and extended family. FaceTiming and social media seem to be the obvious solution, but even this is not the same as being able to meet up for a chat or to watch a film. On the other hand, I have been in contact with old friends whom I may never have spoken with, rekindling past friendships and catching up on how people are coping with current events.
So, what am I going to take from this situation? Well, personally, I think the message is clear: every negative has its positives, however small, and it's important we focus on the brighter side as much as we possibly can. After all, this isn't going to last forever, and we know that together, we are going to make it out on the other side.
---
Ruby Bosanquet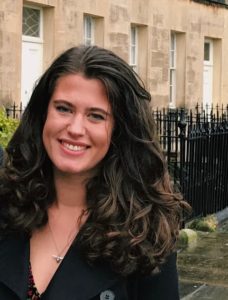 After weeks of strikes, I was finally about to start having lectures again when Coronavirus hit. Overnight everything changed. Gone were the bus rides to Corsham Court, gone was catching up over coffee in the café and gone was writing in the library.
Most people on my Creative Writing Masters at Bath Spa University don't live in Bath. Instead, they commute from all over the country, which means I probably won't see any of them until I graduate in the winter. It's a big change from the group writing sessions and pub trips I had envisaged for the rest of term. But, it's easy to think and dwell on all the things I'm missing, when really I am a lot luckier than most students. I don't have exams, and my deadlines haven't changed. I'm not missing a well-earned graduation or all the fun that comes after finishing exams in undergrad. My MA runs over the summer, so I while I'm gutted about the cancellation of Glastonbury, I was expecting to spend most of July and August inside anyway.
Surprisingly, I don't really mind being online. I do miss the chatty coffee breaks and saying 'hi' to peacocks on my way to workshops, and my internet connection leaves a lot to be desired. But, so far the transition has gone smoothly, people have learnt to use the chat function, mute their microphones and we have even managed a quick virtual coffee break. It is tiring to spend three hours glued to a screen, so my tutors have introduced more frequent five-minute breaks which allow us to stretch our legs and grab a quick cup of tea. Luckily my tutors, on the whole, have been really good with the move to virtual learning. They've been sending regular emails giving advice on how to block out distractions, and offering five minute chats whenever we need them. These mini motivation messages have helped grow a support network across the MA, which is great to be part of.
As it is Creative Writing, it is pretty easy to do in distance learning, as the bulk of is spent on my own at my desk anyway, so no change there. My main concern is that I have to keep my bedroom as tidy as possible and angle the computer away from my 'floordrobe'. One of my tutors even suggest we each do a room tour, but as we're all writers, I'm a little concerned my messy room might make its way into someone's novel as a symbol for millennial laziness. Being online means an insight into everyone's lives that you didn't get sitting around a table. Teeming bookcases, spouses popping in, and an introduction to cats, chihuahuas, children and Chinese ornaments – some of these show and tells are a lot more interesting than others.
Although I now technically have more time than ever to get on with university work, that isn't quite going to plan. Everyone is in the house again, all four of us actually living together for longer than a few weeks for the first time in five years. This means every time you leave your room, or, god forbid, try and work downstairs, you get caught in conversation. You wanted a quick cup of coffee and a scroll on Instagram, but suddenly you're helping transfer tadpoles from one pond to another or helping your parents set up a Zoom call. You might be finally getting your teeth into some work when someone pops in with the newest lockdown meme, or Tiktok, or query about proofreading an email. And if it's not your family, then it's every form of social media out there. My phone has honestly never felt more popular. Facebook, Instagram, Twitter, Houseparty, Zoom. Friends who normally have busy lives and hectic jobs suddenly find themselves stuck at home and with a lot more free time – which is great for me, but less great for my degree.
So, I better tidy that floordrobe, mute my phone and get ready for the next three-hour session!