It's a year now since our world changed. The social distancing measures enforced by the pandemic have affected every aspect of our lives, and continue to do so, most notably in how we buy our food and the way we eat it. Food producers, retailers and consumers have had to adapt around new methods of food production and supply, faced with restrictions that shook our accepted food freedoms to the core. Hospitality providers and diners suffered similarly, with revenue reduced or eradicated and restaurant diners having to cook themselves or order takeaways. Melissa Blease takes stock and wonders what the future holds
To dine out or not to dine out? That was just one of the questions. Right at the start of the pandemic, confusion around what, how and where could we eat, with whom and when, was underpinned with a very serious problem: how can we shop for food if we can't go to the shops?
For the first time in several generations, people across Britain were faced with the very real prospect of the cupboards literally being bare and were forced to have a total rethink around how much we take demand/supply for granted as shop shelves once permanently laden with bread, pasta and toilet rolls stood empty and panic buying frenzies dominated the headlines.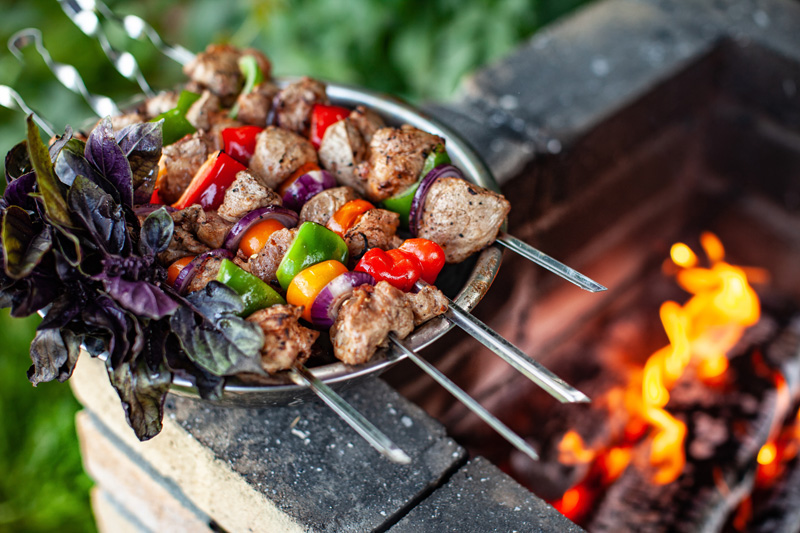 As soon as new ways to stock up on everything we needed slid into place and staying in became the new going out (to work, or anywhere else), many of us cooked, drank, snacked and generally ate more than ever before, filling space at our dining tables and on our sofas that was once taken by extended family and groups of friends with comfort food and temporarily spirit-lifting drinks. Things could only get better? They did, and then they didn't, and then they did again… and on and on and on we rolled. So now, coping with another lockdown, what did it all mean, where are we at – and what's to come?
Family and friends: a recipe for love
If there's one predominant lesson that the pandemic has taught us all, it's that we shouldn't, can't and won't take our family and friends for granted. Remember how, back in the good old pre-Covid days, we'd often roll our eyes at the prospect of a family Sunday lunch get-together, make throwaway jokes about grin-and-bearing your sister-in-law's grim roast chicken, do anything to get out of having to endure a two-hour round trip for a meal to celebrate the 21st birthday of a relative you've only met twice and bemoan the cost of attending even your best friend's wedding before questioning her choice of insisting on a vegan buffet for all? Oh, what we'd all give to have to have such 'problems' back on the menu! Because of course, eating together is about far, far more than food.
Eating together in a group is an ancient tradition familiar to all, all around the world. From tea and biscuits with grandma and granddad to grand celebratory feasts by way of summer picnics, bank holiday barbecues, weddings, christenings, funerals and more, by sharing food, we share people, culture and the occasion itself, digesting emotional sustenance with every forkful of grub on our plates. When the parties suddenly ended in March 2020, we were left with a huge gap in our lives that no amount of Krispy Kremes or screen time with neither near neighbours nor far-flung friends could fill.
Countless psychologists, cultural commentators and trend forecasters predict that, post-Covid, we'll all put a much higher value on the significance and connotations of get-togethers with family and friends. We'll also be far more aware of what we don't need to do in order to make a special occasion memorable; the trend for costly, ostentatious weddings, for example, may become a thing of the past as we've been all-too-sharply reminded that the true value of getting together and sharing food (let alone celebrating a special occasion) with the people we love is priceless.

Shopping, reshaped
According to the seventh annual Waitrose Food & Drink report (based on OnePoll research of 2000+ consumers of all ages, and not exclusively Waitrose customers), three-quarters of all households now do at least some of their food shopping online, up 61% from this time last year – and this isn't a trend that's set to wane any time soon; now so many more of us are au fait with the stress-free convenience of a doorstep delivery (let alone freedom from the tyranny of endless queues at peak times), why would we choose to shop any other way?
But changes to our shopping habits have impacted positively on smaller, independent, local businesses too, as an increased awareness – a form of mindfulness, if you like – of the importance of supporting the traders and suppliers on our doorsteps and the local economy in general has at last become a clear priority. Internet searches for 'local shops' are up 179% from pre-pandemic, and footfall in the neighbourhoods and villages away from city centres (alongside home delivery services from local independent shops) has increased by an average of approximately 71% across the UK. This trend has impacted positively on the environment too: a combination of having to give careful consideration to exactly how much food we need for the week ahead coupled with less opportunity to impulse buy food that we didn't really want or need has led to a decrease in food waste.
Meanwhile, changes to our usual domestic routine such as having more time for breakfast, eating the leftovers from the previous evening's meal for lunch and using what would previously have been time spent on the home commute for preparing and eating dinner are good old-fashioned habits that have happily woven themselves back into our thoroughly modern timetables. As has…
A return to the kitchen
Over half of the consumers surveyed for the Waitrose poll and multiple similar studies and questionnaires say that a combination of extra available time and sheer necessity have led them to try new recipes, ingredients and cooking styles, gaining new confidence in their own abilities and revitalising an interest in 'real' cooking.
Meanwhile, trusted, reliable recipe sites such as BBC Good Food, Delia Online and The Spruce Eats all reported a huge upsurge in hits on recipes for casseroles, soups, bread, puddings and clever ways with leftovers, while viewing figures for the latest Great British Bake Off – filmed in a Covid-secure bubble – hit an all-time high with an average of 10.8m viewers per episode, making it the biggest Channel 4 broadcast since modern records began in 2002. Thinking of applying for GBBO 2021? You're too late… but 28,000+ would-be contestants made the deadline.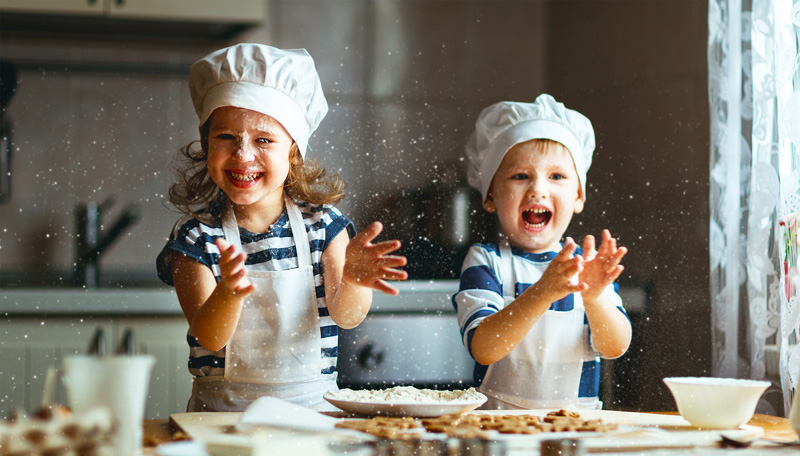 What's next?
All-weather Alfresco feasts
From garden grills to tandooris by way of fire pits, pizza ovens and glorious Big Green Eggs, barbecues are the get-together gift that kept us going throughout the winter months – while paying full regard to tier restrictions. While the latest lockdown and recent plummeting temperatures have taken the edge off our enthusiasm, as soon as the weather improves, it's likely that the nation will continue to party on outside, sporting stylish all-weather clothing, thermos flasks and thermal underwear (online retailers have seen a massive surge in sales of these) in readiness. We Brits, it seems, will pay close attention to Matt Hancock but totally ignore Jack Frost.
Dealing with weighty issues
NHS data reveals that two in three Britons have piled on the pounds during various lockdowns, with a third of the population gaining half a stone or more between April-August and one in 20 of the 3,000 people surveyed saying they'd put on so much weight they were "too scared to stand on the scales". But this year, the slew of 'new' diets, weight loss programmes and slimming club memberships that typically dominate the collective consciousness in the first part of the year are targeting not just weight loss, but proper healthy eating with a strong focus on virus-fighting foods and supplements.
In/out continues to shake it all about
As Covid-19 dominated the 2020 headlines, our attention was drawn away from the UK's transition towards exiting the EU, but now it's a done deal. The resulting food price hikes, shortages of fresh food and limited access to produce including imported cheeses, meats and wines that the pundits predicted haven't quite shaken the domestic market yet, but there may still be trouble ahead. If, however, we take a philosophical approach to the whole situation you could say that, 'thanks' to the turbulence we've already endured, we're well prepared for whatever changes the EU divorce settlement eventually brings – and, as was ever the case, shopping local, shopping wisely and taking care of both ourselves and the people around us will see us through turbulent times.