In light of ongoing developments resulting from the Coronavirus, some events may be cancelled or postponed. Please check organisers' websites for any updates.
Thank you for your patience and continued support.
---
Phenomenal Women 2020: Sado Jirde
8th July at 6:00 pm

–

7:30 pm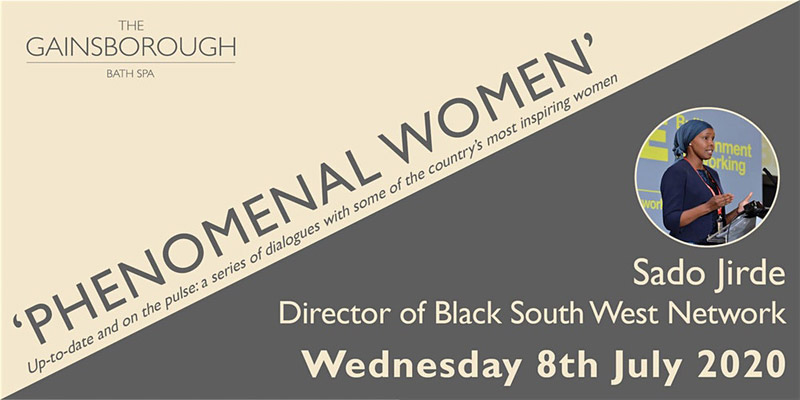 The Gainsborough Bath Spa Hotel continues its Phenomenal Women talk series with Sado Jirde – director of Black South West Network.
Since her appointment as director, Sado Jirde has been working on raising BSWN's profile to a leading organisation in addressing race equality and socio-economic systemic barriers to inclusion through high level stakeholder engagement, including the Mayor's Office, LEP, universities and others.
In doing so, she has been instrumental in the reshaping of the BAME Voluntary sector through the introduction of pioneering development infrastructure to maximise under-utilised assets and build social enterprises capacity. For the past five years, Sado has worked towards the development of a placed-based approach to inclusive economic growth, culminating in the design of a BAME Enterprise Hub that features in Bristol City Council's Inclusive and Sustainable Economic Growth Strategy.
Tickets: £15
For more information and tickets: eventbrite.co.uk/phenomenalwomen
Related Events
---