With demand for smaller wedding venues increasing, Bath and North East Somerset Council's Heritage Park Weddings Team has seen a surge in interest at the 'Temple of Minerva' in Bath's picturesque Botanical Gardens.
The Council's Heritage Park Weddings team offer weddings in many of Bath's magnificent parks, including a midweek bijou package ideal for those wanting to start married life with a small ceremony and perfect under the current COVID-19 restrictions.
They also offer short lead bookings and have a lovely Winter Wedding package running until the end of March. 
Couples can be assured everyone attending a Heritage Park Wedding will be made to feel safe, whilst ensuring the day is special for them and their guests.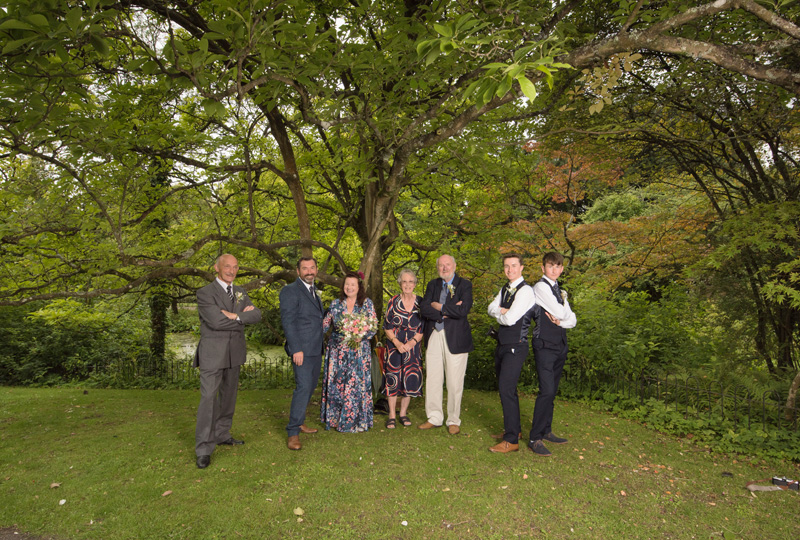 Attendance at weddings and receptions can be up to a maximum of 15 people including the wedding couple and guests.
One couple who recently married in one of Bath's parks is Bath & North East Somerset Council's Parks Team Manager, Mark, and his long-term partner Helen. They held their wedding on 2 September at the Temple of Minerva in the Botanical Gardens with a 'vintage garden party' reception afterwards on the lawn. Their two children took the roles of best man and mother's escort with grandparents on hand for support.
Mark has worked for the parks department for 34 years and has supervised many weddings at the Botanical Gardens during his role.
"We have always loved visiting the Botanical Gardens. I think Mark took ideas from the weddings he'd witnessed and we couldn't think of anywhere more appropriate for our special day. We had to reduce the numbers of guests but we were so determined to get married after all this time that the 'show must go on!'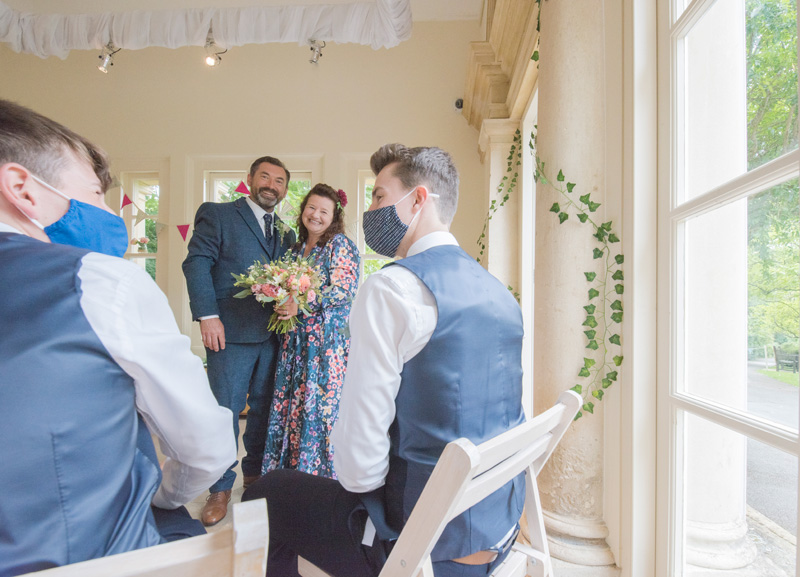 "The venue was perfect and Jess the Heritage Weddings Manager was so flexible and supportive with arrangements that we didn't need to worry about all the detail. Despite the lockdown, face coverings and reduced numbers our wedding was and will always be a memorable and perfect day – we enjoyed it very much!"
Guests are required by law to wear a face covering and will be sat in households two metres apart from each other and should follow social distancing at all times. See 'keeping your guests safe'  for further guidance on current procedures at the Temple of Minerva. 
Image credit: Beata Cosgrove Photography
heritageparkweddings.co.uk