As we prepare for the arrival of Bath's Clean Air Zone on 15 March, we take a closer look at what will change, how our city's businesses will adapt and whether the scheme will in fact be a breath of fresh air for us all
The first of its kind to be introduced outside of London, Bath's Class C Clean Air Zone (CAZ) will come into being at midnight on 15 March. It will see high-emission vehicles, including taxis, private hire vehicles, minibuses, vans, buses, coaches and lorries incur charges for driving through certain areas of the city.
The zone is designed to help reduce Bath's dangerously high levels of nitrogen dioxide, which make heart and lung conditions worse and, over the long-term, can reduce lung development in children. In the months leading up to the launch of the CAZ, however, both residents and businesses have celebrated its arrival and criticised its timing in equal measure. Small businesses and local independents have questioned the council's decision to press ahead with the measures despite the year-long Covid-19 restrictions severely impacting business.
This month, we spoke to some of the city's key voices who were able to shed light on how the CAZ will affect us, why it is so important that it is introduced now, and when we will all be able to breathe easy.
Why is the Clean Air Zone being introduced?
In 2017, the government directed local authorities across the country, including Bath & North East Somerset, to take action against their high levels of nitrogen dioxide (NO2), which in places exceed the UK's legal limits. The council's technical work showed that diesel vehicles and older petrol cars were the biggest contributors to the city's poor air quality and it was decided that a charging zone for traffic was the only measure that would ensure the city met compliance in the required time frame.
Charges and exempt vehicles
The CAZ will operate in the city centre seven days a week, 24 hours a day, all year round. Charges will not apply to private cars or motorbikes, but lorries and buses that are non-compliant with emissions standards will be charged £100 per day while minibuses, taxis, and vans will have to pay £9 per day.
Certain vehicles will be exempt from the measures. For example, you will not be charged if you have a vehicle that has ultra-low emissions such as Euro 6 diesel vehicles, Euro 4 (or newer) petrol vehicles, fully electric and hydrogen fuel cell vehicles or hybrid vehicles; you have a disabled passenger tax class, military or historic vehicle; or you have a vehicle retrofitted with technology accredited by the Clean Vehicle Retrofit Accreditation Scheme.
While the city is not charging private cars, the council is looking at ways to improve walking, cycling and public transport to encourage people to choose more sustainable ways of getting around. It will be up to drivers to check whether their vehicles comply with the new measures – go to beta.bathnes.gov.uk for more information.
Supporting businesses
The council has contacted thousands of businesses across the city that will be regularly affected by charges, offering financial support in the form of grants and interest-free finance. Businesses will have to decide whether they will use the money to replace or adapt their non-compliant vehicles or pay the daily charges.
Voices from the city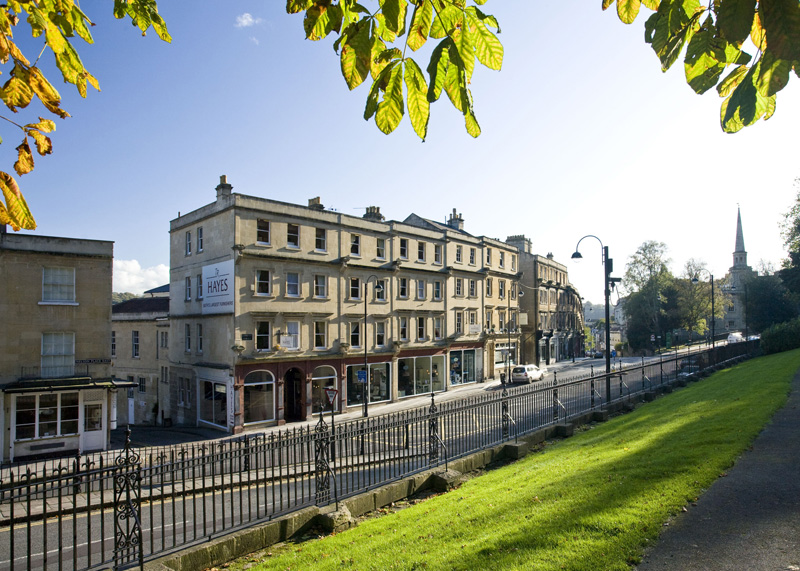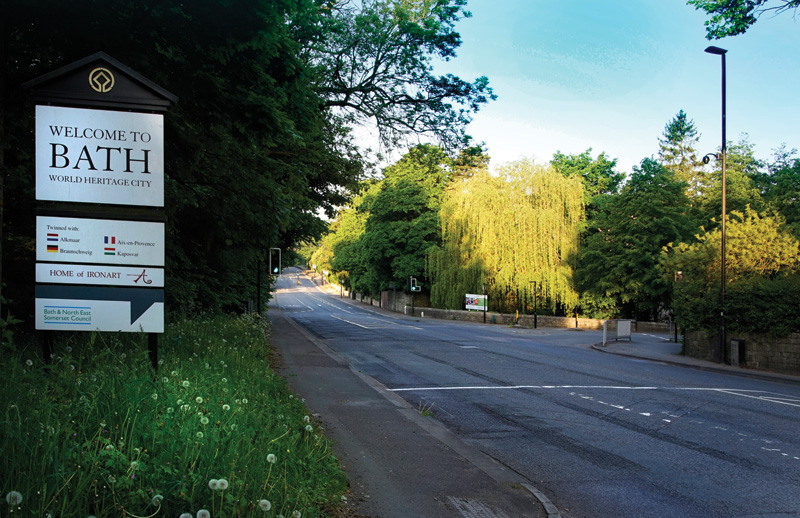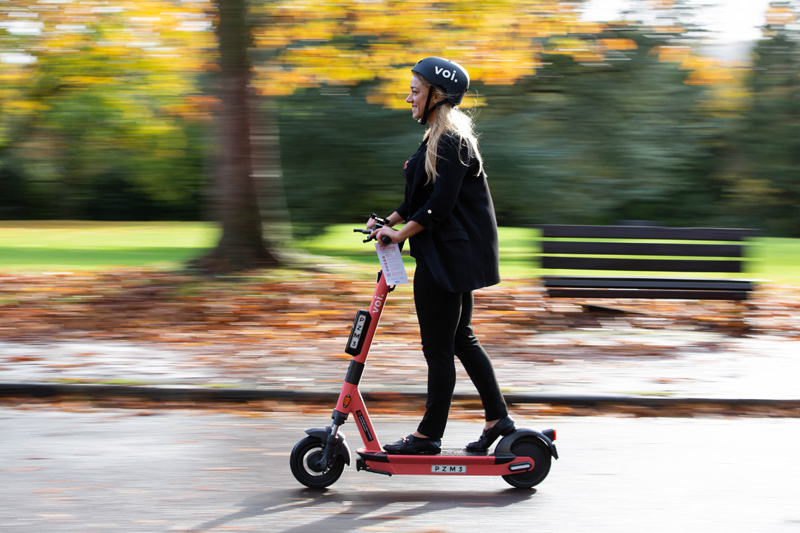 Following the launch of the hop-on hop-off Voi Technology
e-scooters, The West of England Combined Authority has also introduced long-term e-scooter rentals that can be stored at home and used by residents across Bath and North East Somerset, Bristol and South Gloucestershire, giving residents unlimited access to environmentally friendly and cost-effective transport.
First West of England is geared up and ready with a fleet of buses on the road already compliant with the new legislation. This is part of a £30-million investment programme to ensure the company is at the forefront of cleaner, greener travel. They are committed to operating a zero-emission bus fleet by 2035.
B&NES are working to combat air pollution across the area, monitoring roadside emissions, setting up air-quality management areas and introducing cycle hire schemes, installing more electric vehicle charge points, and supporting bus operators to retrofit buses to lower their emissions. They are also working closely with employers, schools, colleges and universities to encourage more sustainable travel.