Bath Pizza Co at Green Park Station, Bath has been named "Independent Pizza Restaurant of the Year" by the Pizza and Pasta Association.
The Pizza, Pasta & Italian Food Association (PAPA) is the only formal trade body in the UK representing the broad pizza, pasta and Italian food and drink industry.
The alfresco pizzeria was assessed by the Pizza and Pasta Association during the Autumn of 2020 by mystery diners alongside 5 other leading pizzerias in the country having made a shortlist for the national award.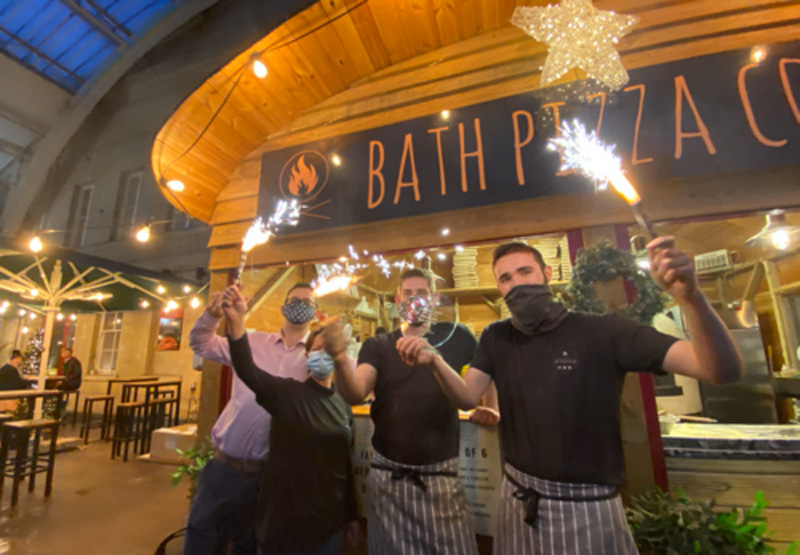 Sister business to the Green Park Brasserie, Bath Pizza Co will be celebrating 5 years of business in April and has become a favourite casual dining hang out for locals as well as drawing many visitors to Bath with their reputation and stunning setting under the glass Victorian roof.
The Pizza and Pasta Association judges' feedback read:
"Bath Pizza Co is visually appealing and importantly they have supported their local community during Covid. 
"The atmosphere is very enjoyable with a natural buzz about the place with genuine and attentive staff providing an excellent dining experience.
"Bath Pizza Co offers exceptional standards of service and quality of food on offer. A wide selection of delicious freshly made pizzas available with options for vegetarian and vegan. The 'make your own' pizza option gives flexibility for those with dietary restrictions."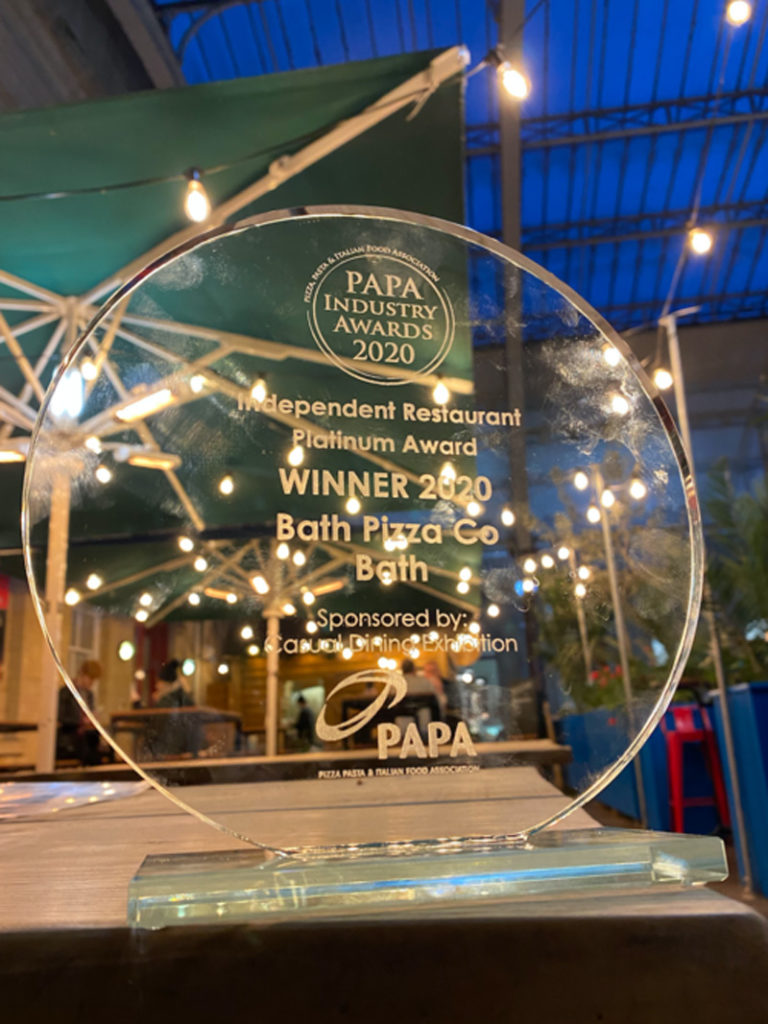 Alex Peters, Bath Pizza Co, Director said: "To receive this recognition is an outstanding achievement by the team after what has been a rollercoaster of a year. There were some outstanding pizzerias from all over the UK in our category.
"Led by head chef Jonah Pole and General Manager Alex Pitts the crew have worked tirelessly through the ups and downs of 2020, this award is a reflection of their dedication and hard graft.
"When we set out in 2016 to create Bath Pizza Co we said we wanted to create a relaxed, casual place that our local community could enjoy great food and drink in our unique setting. Receiving this award feels like we're on the right tracks."
Bath Pizza Co are planning a summer party (restrictions permitting) to thank their customers with live music and entertainment to celebrate the award.