During the 20 years I have worked within the funeral business I have always seen my role as one that, first and foremost, serves my families. To be the caring human being they have entrusted with the care of their loved ones and help them to find some way of dealing with the loss.
My journey began at the end of a long marriage. Having not worked for several years, I decided it was time to broaden my horizons and apply for the position of a part-time funeral arranger. At the age of 43 I was able to bring life experience, as opposed to a professional background, and this has stood me in good stead over the years. After three years of working for a national chain, I was head hunted by a company that had formerly been Jolly's of Bath and was changing hands and name and required staff. That was in 2001 and by 2014 I found myself the sole proprietor of the business, and, literally, a one-woman band. I hired in crews and vehicles and covered on-call and everything else on my own.
The first few years consisted of long hours and hard work but throughout this time my daughter Sophie was my rock. From helping me to prepare loved ones for family visits to her role today as my fellow company director, overseeing finances, administration and H.R. We are also the only funeral directors in the area who have our costs on our website, something I feel only correct to be open about, especially at such an emotional time.
In 2007 I remarried and my husband Ian came to work for me as logistics manager and we made the decision to purchase our own fleet of vehicles, a little scary but very exciting.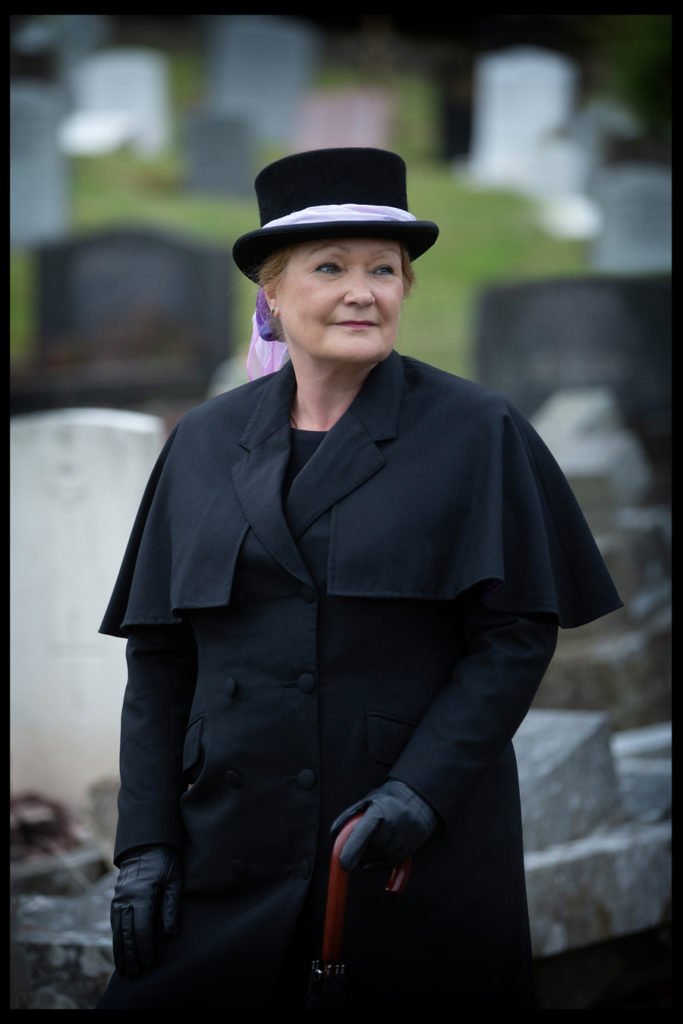 Since then Sophie and I have expanded the business, so in addition to the Bath branch we also have an office in Frome and Saltford. In Bath I am blessed with a team consisting of Martyn Hurst, senior funeral director, Annie Booker, funeral director, Ian and our team Steve, Josh, Shaun, Terry, Darren and Alan, who also look after funerals from our Saltford office which is managed by Paul Lawrance. The Frome office is slightly more self-sufficient and is under the care of manager Wayne Kelly, supported by administrator Karen and senior manager Len.
Our aim is that from the moment the family make contact with us they feel confident that we will be there to support them every step of the way, whatever their choice of service, whether cremation or burial, or a religious or non-religious celebration of a life, our experience will help guide them to the right choices, for them. We want everyone concerned to be assured that their loved ones will be cared for with respect and dignity.
When all the arrangements have been made and the day arrives for that final farewell, the standard of our dress and how we conduct ourselves is hugely important. My gentlemen wear bespoke Edwardian frock coats and our funeral directors also have tailor-made coats. Coffins are always carried. As my husband always says, it the last thing you can do for those who have died.
Clarksons Funeral Directors Ltd: clarksonsfuneraldirectors.co.uk
PORTRAIT: Neill Menneer at Spirit Photographic.
Visit: capturethespirit.co.uk, tel: 01225 483151