Despite a challenging year of disrupted education, Bath Academy students have worked extremely hard to reach their academic goals, resulting in every A-Level subject achieving a 100% pass rate, and A*- B grades reaching 82% (that is 12% above the national average). 
This year saw the highest rate ever of students receiving first-choice university offers, an impressive 87%, with almost three-quarters of Bath Academy students gaining places at Russell Group universities including UCL, Edinburgh, Kings College, and Exeter to name a few – this in a year when entry to elite universities has been more competitive than ever.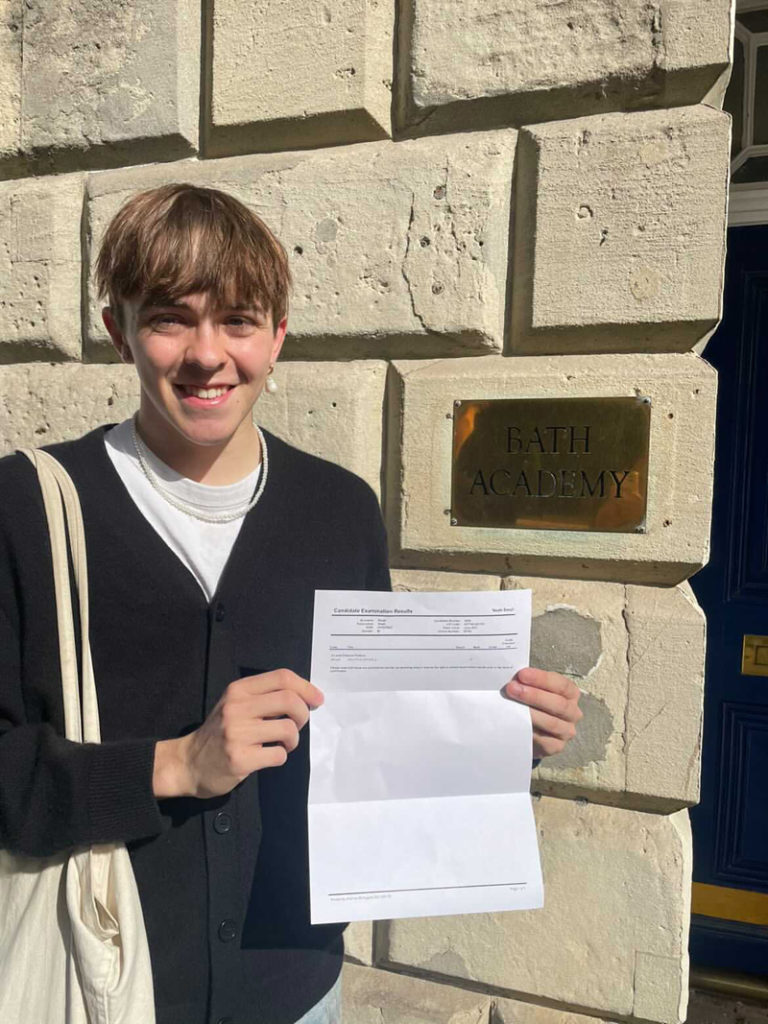 The college's One Year A-Level cohort also performed exceptionally well, with resit students improving by an average of two grades per subject in resit courses, and one student making a 6-grade improvement and gaining a place to study Pharmacy at UCL. Another student with AS Level grades of CCC at a previous school achieved A*A*A and is now going to a Russel Group University.  
Some of our highest achieving students came from other schools in the area to exceed all expectations. James completed four A Levels and achieved four A* grades and is now off to UCL to study Architecture, and Sophie, who re-sat her A-Levels over one year, made a 5-grade improvement to reach her academic goals of studying Pharmacology at University of Bristol.
Medical and science-related subjects have been particularly popular this year, and with a strength and expertise in teaching STEM subjects at the college, 32% of Bath Academy students will be going on to study STEM and Health related courses at university including Medicine, Therapeutic Radiology & Oncology, and Pharmacy.
Tim Naylor, Principal at the college, is extremely pleased with the results and what it means for our students; "We were thrilled to see all our A Level and GCSE students achieve the grades they so richly deserved this week, despite the adverse conditions imposed by the pandemic. It clearly shows that all young people, with differing strengths and weaknesses, are capable of achieving so much more with high levels of personal support from their teachers, the inner motivation that comes from having a clear goal, and the experience of being valued as individuals. We saw re-sit students make up to a 5 grade improvement on their previous grades, others achieving straight A* grades in four A Levels and almost everyone achieving more than they had believed possible. But grades are probably less important in the long run than the strengths of character that our students have developed in the face of a very challenging situation, rising from a felt minus to a felt plus. Surely the development of these deeply personal qualities is what truly effective education is all about."