Remembering discarded treasures in clients houses which exceeded expectations. By Chris Flower and Andy Sagar of Lawrences.

As all of us here at Lawrences continue to stay safe by staying at home, we can't help but reminisce about some of the more remarkable items that have passed through our doors in recent years and we thought we would share some of them with our West Country readers.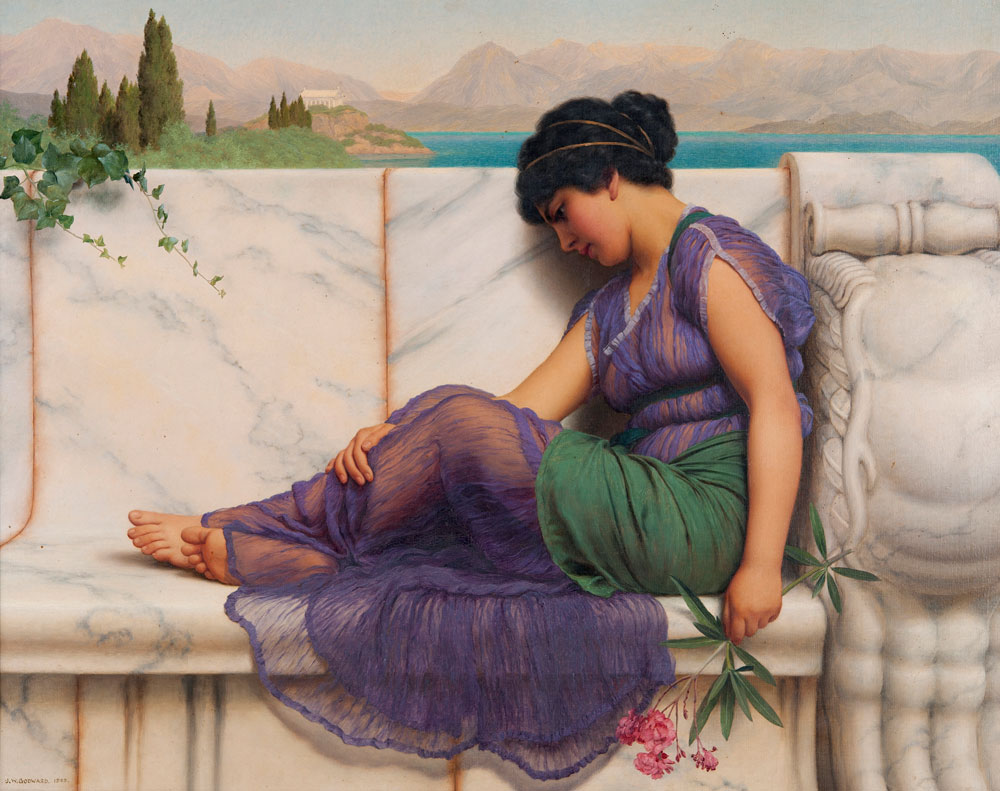 Previously only known from a 1910 print and unrecorded for half a century, this oil, painted in 1909, had passed through Christie's in London in 1937, when it made just under £70. It was offered by the daughter of a lady who purchased it from Harrods in 1957 for £100. The owners knew that they owned a fine picture but had no idea that its whereabouts had been unknown for well over half a century.
---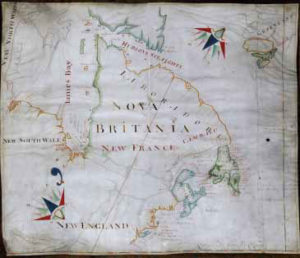 Image: Thornton, John. A highly important manuscript map of North America and Canada. Bought for over £200,000*
This exceptional 17th century map, depicting settlements in Canada and North America was found on a dusty attic shelf by a water tank by a Lawrences specialist during a probate valuation in The House of Glennie, near Huntley, Aberdeenshire. Despite its location, the manuscript map was meticulously coloured and remarkably well preserved on a 68 x 80cm sheet of vellum. This apparently unrecorded map has lain undisturbed for many years in the attics of The House of Glennie, By Huntly, Aberdeenshire. It is likely to have been inherited by Mrs. Moulton-Barrett from her father, the financier Harold Fortington, who lived in New York before the Second World War, and had business interests in Canada and the U.S.A.
---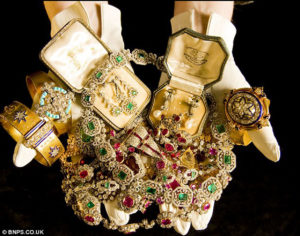 Image: A Collection of Jewellery Bought for over £330,000*
This stunning collection of gems lay forgotten in a bank vault 30 years. The emeralds, sapphires rubies and diamonds were locked away in a private bank-vault for safe-keeping in about 1980 but were then forgotten about. It wasn't until the family's affairs were being sorted out that the vault was opened. The beautiful hoard of jewellery was thought to have been amassed at the start of the 20th century by an unknown woman owner. The family had no idea how much they could be worth and had a very pleasant surprise after the sale.
---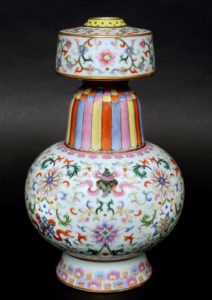 Image: A Chinese Tibetan Temple Vase
Bought for over £300,000*
This rare Chinese vase, just 10.5 ins high, exceeded all expectations when it was offered for sale. Consigned for sale by a Wiltshire gentleman whose ancestor acquired it while working as a solicitor in Shanghai in the early 20th century. It had spent the last thirty years on his brother's mantelpiece! The instantly recognisable shape is associated with 18th Century design and the vase carried marks purporting to date the object to the reign of the Emperor Jiaqing (1760-1820).
---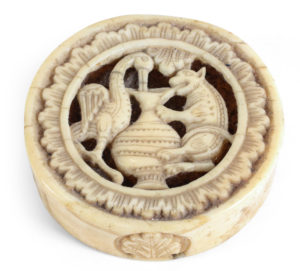 Image: A very rare Medieval draughtsman
Bought for £50,000*
Made of walrus ivory and illustrating one of Aesop's fables, was made in Northern France in the late 12thCentury. Despite being recorded in reference books, its whereabouts were unknown until it surfaced in a Somerset Collection. An ancestor of the seller had allowed the Victoria and Albert Museum in London to have the piece copied in the 1870s, so it was known to scholars and published in reference books, but the original had been lost for almost 150 years until it was rediscovered by Lawrences when they were making a valuation of house contents for sale purposes. Its whereabouts had been unknown for almost 150 years until it was spotted in the Somerset Collection. The owners had kept it in a display table, but had not considered that this this exquisite had any value..
Remember, we are still working to bring our clients valuations both online and over the telephone so if you have any treasures hidden away that you would like valued, please contact us or visit our website.
If you what to find out about the value of an item in your home, feel free to contact Chris Flower or Andy Sagar and they will guide you through their valuation process.
Tel: 01460 73041 E: enquiries@lawrences.co.uk
FREE Online Valuations are also available via the website using their upload tool or photos and details can be emailed or sent via Whatsapp.