How can we develop our city without detracting from its existing heritage? Richard Asbury, director of Bath-based Maack Architects, talks sustainable development, well-designed homes and conserving our green spaces
The economy is on the brink of collapse. Climate change is an existential threat to humanity. The planning system is broken. We need more houses. Whether you agree with these desperate cries or not, the government's recent response to these crises has been to slash planning red tape and encourage us to "build, build, build". This summer, Boris Johnson announced sweeping reforms to the planning system and issued a white paper entitled Planning For The Future, which started a consultation period to look at how to make it easier to build better homes in England. While this announcement was music to the ears of developers and investors, it struck fear into the hearts of conservationists, preservationists and assorted guardians of our green and historic land.
So should we be concerned? Bath and its surrounds are perhaps some of the greenest and most historic in the land. Surely, if we are being encouraged to build more, won't it threaten our unique architectural and environmental heritage?
Well, as ever, it's not what you do, it's the way that you do it. Some of us embrace progress, while others find it hard to accept changes to tradition. When it comes to building in our own backyard, however, it seems our inner NIMBY (Not In My Back Yard) is often awoken. We wish they'd just leave things alone, and if something has to be built then we want lots of rules and conditions to make sure that it doesn't change the view from our window.
But, as anyone who has sought planning permission knows, the rules can be complex and cumbersome. The current system is slow, unpredictable, and perhaps more importantly, has not encouraged the supply of better quality, better-designed, sustainable homes. This is partly what the government reforms are trying to address. Likewise, this is where there are opportunities for individuals and small independent developers to change the way things are done. If we want to retain control of our cherished urban and rural environment, we need to lead by example to create a better environment – this means we should be involved in developing it ourselves.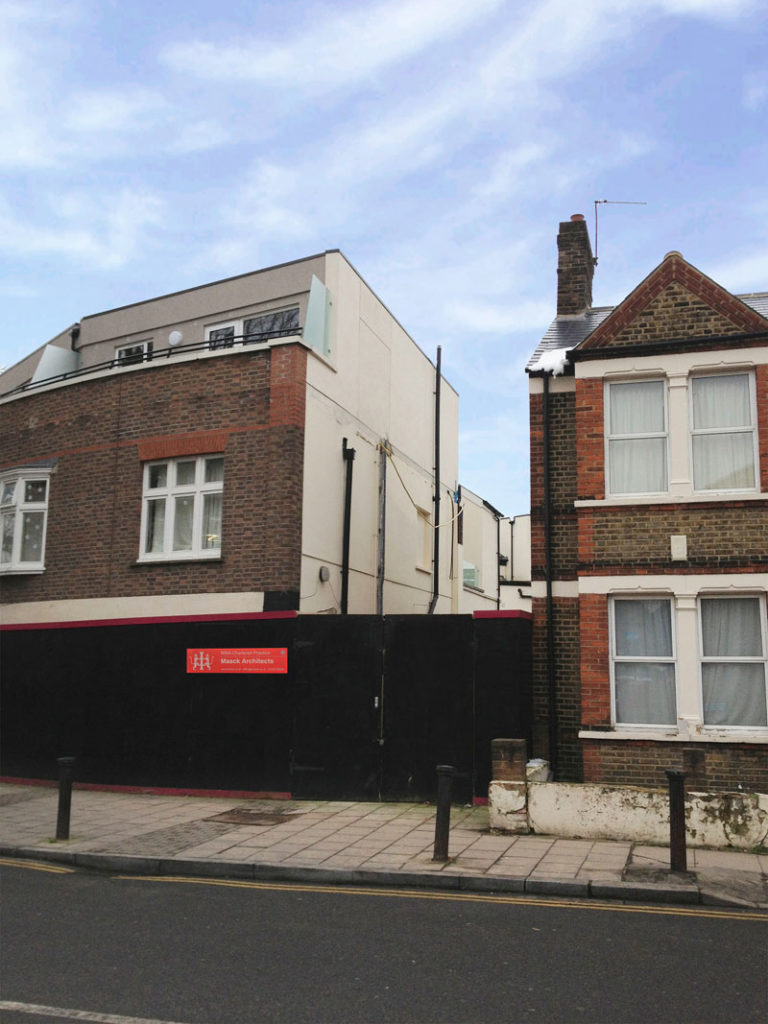 While the proposed changes to the planning system are arguably the most radical since the introduction of the Town and Country Planning Act in 1947, it's interesting to remember that most of Bath and the surrounding towns and villages were built before any national planning policy even existed.
We all know that Bath's origins lie, according to legend, with its founding around 860BC when Prince Bladud (the 'real-life' father of Shakespearean King Lear) had his leprosy cured by the mud of the hot springs. The Romans, who loved a good mud treatment, saw the benefits and subsequently built a settlement around 50AD called Aquae Sulis. The Romans also liked nice regular streets laid out on a grid and used strict architectural codes for the design of their buildings – perhaps the first planning restrictions that Bath had seen. When the Romans eventually left, their regular street pattern gave way to less well-planned medieval streets. Buildings were packed closely together and designed more according to need and available skill and materials – architecture without architects.
The medieval market town then smartened up itself up for the tourist trade and reinvented itself into a fashionable Georgian health spa. New innovative and radical forms of town planning were used focussing on harmony, views, and a formal uniform architectural style. These grand elegant buildings were designed to look like single palatial residences but were often actually purpose-built lodging houses, divided, subdivided and subdivided again according to function – and purse! Tourists and visitors could rent a room, a floor, or perhaps even an entire house and be looked after by the communal staff.
To maintain a uniform appearance many of these buildings were constructed according to a masterplan by small-scale, speculative developers who made and lost fortunes by leasing plots from the landowners and building on them.
The great expansion of the city into the suburbs came when the development of private housing was supercharged during the inter and post-war years. A national review of housing identified the inadequate state of dwellings in much of Bath, which had turned into insanitary slums. This led to the wholesale clearance and development of large areas of the city – the so-called 'Sack of Bath'. The redevelopment of the city in the 1960s and 1970s was said by some to have inflicted more damage on the city than the Bath Blitz of 1942. Development spread beyond the city boundaries, facilitated by long-term financing and mortgages, to incorporate surrounding villages such as Twerton, Combe Down and Weston in a post-war style, and has since been kept in check by the Bath and Bristol Green Belt.
This hasty romp through Bath's fascinating architectural history can be explored in more detail by a trip to the Museum of Bath Architecture – Covid-19 restrictions allowing – and I'd strongly urge you to visit – but now back to the present.
Tourists may love the identical classical frontages and homogenous honey-coloured Bath stone, which, despite the different architectural styles, creates so much of the city's character. But they are just that, a façade. The real interest and story is what lies behind the façades: at the back of houses, between buildings, in the mews, gardens, alleys and side streets. This is where you really begin to understand how Bath developed – the spaces between, the spaces behind and the spaces above. And just like the medieval merchants who adapted their Roman predecessors' spaces to suit their lifestyles and need, it is these leftover spaces in the present city that provide the opportunity to develop and continue the evolution of the city in a sustainable way.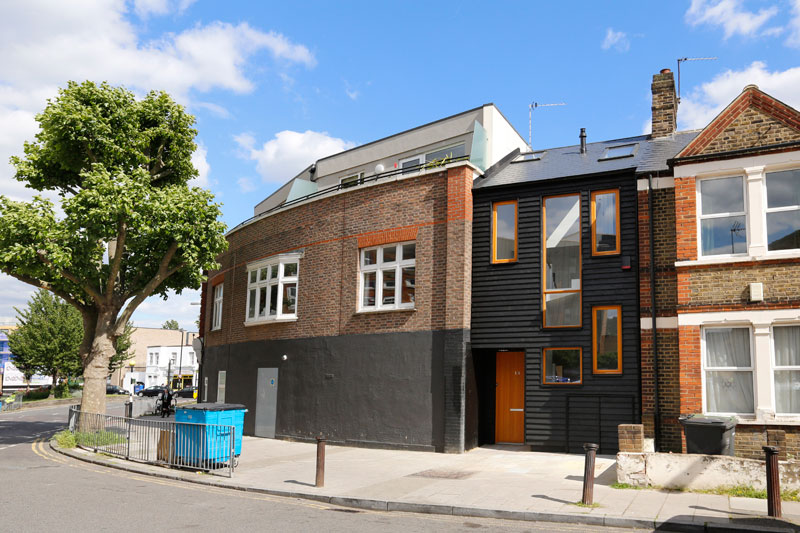 New sites to build on aren't always easy to find, and although sometimes they are hiding in plain sight, over the last 60 years the easiest sites have been developed. So now it's time to look at how we could use the backlands, the badlands, the derelict sites, the brownfield sites, the gardens, yards, roads and alleys. These forgotten, unused or difficult sites are the ones that commercial developers and house builders often overlook because they require too much investment or time to unlock their potential, but we have found that it is exactly these gaps and the voids in our urban fabric sites that offer opportunities for development on a small scale.
I have learned from experience to spy a site, unnoticed or discarded as too challenging, too expensive. The owners of such sites may not know what an asset they have, but with the help of an architect's skill and creative thinking such sites can be unlocked to release value for owners while going some way to meeting the housing need. The optimum situation should be a win-win situation where owners receive a cash windfall whilst individual self-builders, small independent developers or perhaps a housing co-operative are encouraged to build decent quality, sustainable new homes.
We know that Bath is particularly sensitive to redevelopment, being rightly proud of our unique architectural heritage and UNESCO World Heritage Status, so any new development needs to be sensitive and sustainable – adding to a legacy of good domestic architecture and continuing the great architectural heritage of our city. As architects our experience has shown us that small new developments perhaps need to take even more care about how, where and what is built than large developments. New buildings need to engage with the community, to listen and address concerns. They need to take a sustainable approach to the environment and materials such as looking at using Passive House design principles, which are designed to attain a quantifiable and rigorous level of energy efficiency to reduce energy use. Of course it is vital to consider involving an architect at an early stage to help find the best solution for unlocking the potential of such sites and leaving them in a better state than we found them.
I believe that small one-off buildings and new developments have great potential to lead by example and create exemplary homes that make a positive contribution to the city. Individual and small developers maintain a strong presence on ground and in the community so it's within their interest to build the best possible houses they can. At Maack Architects, we have created many new homes on challenging sites: alleys, gardens, garages, derelict buildings and wasteland, so I know that there are opportunities to build providing you have enough vision, tenacity and patience. It's not a quick or easy journey, but it is infinitely rewarding and increasingly vital.
Richard Asbury is director of Maack Architects and an architect who also develops houses. He has helped private clients and developers to maximise the potential of their land and properties by creating new sustainable homes; call for a free consultation: maack.co.uk