In 1951 the first video tape recorder captured live images from television cameras. In 2020 video streaming has become one of the most popular and influential platforms, explains Duncan Burgess of Suited & Booted Studios
Whether or not we admit it, we tend to watch a lot of videos, and mostly on our phones. Perhaps we're following Mary Berry's secret scone recipe or looking for instructions on how to wire a plug from someone who actually knows what they're doing. Whatever the choices we make, searching and watching video has become an integral part of life.
According to Ofcom's most recent report on media consumption*, adults in the UK consume 34 minutes of YouTube content a day. It's clear that we have unknowingly become reliant on video content for a broad array of our needs: advice, reviews, entertainment, news – the list goes on.
High levels of video consumption don't just stop at a consumer level. Video has quickly become the marketing activity of choice for businesses. An impressive 85 per cent of all businesses taking part in a recent survey** claim to use or have tried video as part of their marketing activity. But why, we hear you ask? It's quite simple; businesses often have complex propositions.
Communicating these offerings through writing alone is hard work and often becomes heavy reading. And this is firstly assuming the audience can be persuaded to begin reading. Watching a video, in contrast, requires very little effort from the consumer. Click play and sit back. Easy.
But what is it specifically about video, as a format, that makes it so effective? Well, a video generally consists of four layers of stimulation which run concurrently:
• Moving images
• A voice-over, narrating the story
• On-screen text
• An appropriate soundtrack to aid with the feelings and tempo of the video
There has been a healthy amount of research on the emotional and chemical impact that watching a video can have on audiences. Therefore, engineering content to provoke certain feelings, coupled with a logical next step (shop now, sign up, learn more, watch more) can return some incredible results.
Regardless of your experience level, whether you are new to it or a seasoned pro, we offer the same advice when it comes to creating and maintaining a video marketing strategy. What follows isn't extensive, aiming simply to outline the basic principles.
1. Define the goal(s)
Stay focused. Decide what part of your business you would like to improve. It might be increasing brand awareness, generating sales or attracting new team members. Whatever the objective, video content can assist with virtually all areas of business, but only if it's got a purpose. There is no 'one size fits all' piece of content.
2. Identify key elements
Think about what content/information your customers need, not what you would like to create. The three points that follow reference the sales funnel for which there is a top, middle and bottom.
2a. Topmost information/content tends to be quite broad; it includes things like brand or company introduction videos and thought leadership (the opinion of your sector). The objective at this stage is to raise awareness – think of it as introducing yourself and shaking hands.
2b. The middle stage is likely to cover things like product or service demonstrations and company culture videos (your values). This is often regarded as the trickiest phase to create content for, as it needs to meet an array of different customer needs. However, the emphasis of middle content is to position your brand as the best choice.
2c. Bottom of the funnel content has a very specific purpose – to convert. Now that your potential customers are aware of you and have reviewed other options, they are likely to be close to making a decision. Bottom of the funnel content is likely to summarise the offer in the shortest time possible. It should be pithy with a clear 'do this next' message. To sweeten the deal you could offer a free trial, a discount or something of added value. Equally, you could reference other brands or public figures you already work with. If an influencer chose your services or products, they must be ok, right?
Ultimately, the task in hand here is to logically work through all the thoughts and considerations of your new customers. Then create content that answers those questions or concerns (and beyond).
3. Spot the gaps
Plot the results of the previous point against any information or content that already exists. Highlight where the gaps or areas of improvement are. This will give you a clear idea of what you need to create and, generally, in what order.
4. Be consistent
Before making anything, it's critical that you define a style. Any videos produced should all feel part of the same series. The best way to achieve this is to write a set of brand guidelines. What colours do you use? Logo? Tone and sentiment? By being consistent your audience will begin to recognise the source or author. Not only will this boost SEO, but it will make it easier to buy more time with the audience, and inevitably
drive sales.
5. Campaign planning and distribution
There is a common misconception that if you create a fantastic piece of content people will find your content, watch it, share it and buy everything you have to sell. Job done. Unfortunately, 9.99 times out of 10 this won't happen. When we're planning content, we must consider who we're aiming to target, where we are likely to find them, what we should say, how we need to say it (their language) and why they should care. The final implication is behaviour, more specifically what would you like them to do next.
Answer these five key questions honestly, and set aside a small amount of budget for paid media to kick start the campaign, and you are likely to make an impression. Investing in distribution will increase the chances of organic views tenfold; think of it as if you are creating a situation where the first person puts a toe in the water (as a bet). As soon as other people see them venturing in they will surely follow, out of curiosity.
6. Analytics
Regardless of the video platform you choose to host your content, they will all offer a large array of metrics to help you understand, in detail, how your content is being consumed. My advice is to not get too hung up on the number of views your video receives but to focus more on how long (total %) people watched it for. More importantly, what did they do next?
7. Do it again
It's ok to get it wrong, or at least not quite right, to begin with. It's the best way to learn. Make adjustments to your approach, experiment and try again. Every business is slightly different from the next, so continue to evaluate content effectiveness.
*OfCom, Media Nations 2019
** HubSpot, The State of Video Marketing in 2020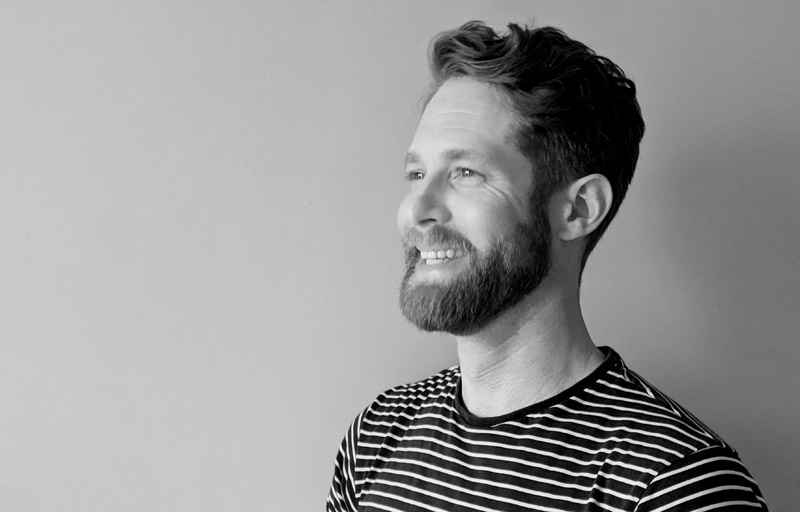 Duncan Burgess is the head of strategy at Suited & Booted Studios; a full-service video and content production agency located next to Queen Square. During their 20 years in the business, the company has worked with businesses and organisations of all shapes and sizes. The company is a CIC (social enterprise), so they are experienced in working with complex subject matter and challenging budgets. Regardless of the challenge, there is a sense of pride in the ability to coax out the most compelling stories and produce hard-working content. suitedandbooted.org